Selecting a Mobile App Agency that's near at hand makes sense for most mobile app owners. Gets you the face to face time you need to flesh out your ideas and make sure you've all got a common understanding of what you need the mobile app to achieve.
Picking the best isn't a one size fits all approach. A good fit for one app project or one business faced with enterprise mobility transition, may not work for another. You have to think carefully about what help you need and who is best to provide it.
How important is help with defining and stress testing your strategy, what platforms do you want your app to be on, what up stream services and existing databases need to be integrated, how well defined is your brand and UI/UX and lastly, most importantly, how are you going to drive users and create engagement within your app to make sure your awesome app gets found and used.
Here's our list of Best Mid West Mobile App Agencies to help you find the right mobile app agency. We are highlighting how strong each of our Best Mid West Mobile Agencies are at each of these steps, so you can right fit the agency to your project.
Detroit Labs – Best Mid West Mobile App Agencies

Detroit Labs, was founded by Paul Glomski Nathan Hughes  and Dan Ward, in 2011. As the name suggests they are based in Detroit. This mobile app development agency is one of largest to make the Best Mid West Mobile Apps Agencies list with more than 80 full time designers, project managers and app developers. Their clients include major international brands like Domino's , VW, General Motors and Hyundai.
It's their refreshing approach to doing business that sets them apart and is believed to be the secret to their success. They offer a highly distinctive "all in it together" culture that means responsibility and accountability flows through the whole organization. This means that although they are big, that doesn't make them feel "corporate" to work with.
They describe themselves as a team of thinkers, doers and makers that make and ship intuitive apps. They offer a strong blend of creativity and business acumen to make sure that the mobile apps they build deliver for their customers. An example of their highly collaborative style is they offer the choice of a team based on the clients site. They are one of very few mobile app agencies that offer this.
Outside Source – Best Mid West Mobile App Agencies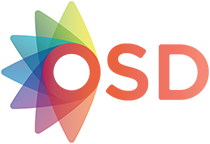 Indianapolis based Outside Source is a broad-line B2B agency that covers a wide range of digital services, not just the mobile app build.  They will work on brand strategy, web design, content marketing, mobile app development and video production. Run by Mike Peck and CEO Dan Linginfelter they are an example of the increasing number of digital agencies building strong expertise in building mobile apps.
They cover a number of B2B sectors that include manufacturing, pharmaceuticals, healthcare IT and logistics.
Best way to get a feel for their work is to check out their video channel for some examples of the work they do. They could be a good choice if you're looking for a broad services agency that can handle your web and mobile app needs as well as the rich media content, like video, that you need to get the message across.
OraInteractive – Best Mid West Mobile App Agencies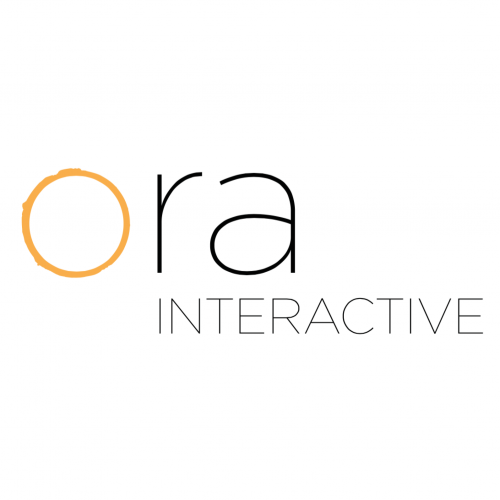 The Chicago based oraInteractive are big on Interface and UX design, but also strong on app development (particularly C++ and Java) and if you need it mobile responsive web development. Founded and run by Mike Kelly back in 2009, Ora has built up an impressive client list  its just as happy to work with enthusiastic start ups as it is large established corporates.
The offer a well structured process that covers the full mobile app lifecycle.  They start with Discovery where they work up your mobile app idea, so it's clear what the app owner wants and how its best executed. They have a deep understanding of App design  and UX/UI design covering HTML5, iOS Human interface designs and Google's Material Design Standards so they know that what they build will be approved by google play and Apple's App Store. Their App Developers follow an Agile development methodology so you see builds often and early.
What sets OraInteractive apart from the standard mobile app development shop is they work with their customers once the app is live to build user acquisition and retention marketing campaigns, so if you want them to they will stay with you across the full lifecycle of the mobile app.
AMBR Detroit – Best Mid West Mobile App Agencies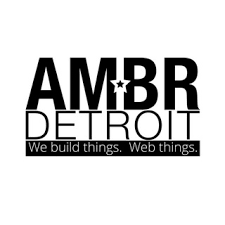 Founded and run by Anthony Montalbano and Brian Ritter  in 2012 AMBR Detroit, as it name maybe suggests, is a down-town Detroit based mobile app and website development business. It sets out its service offerings designed to push the boundaries of any digital project. They describe themselves as a development studio that used web standards to create awesome things. Whether that be mobile or desktop, they harness the power of technologies such as HTML5 and JavaScript to bring the web to a whole new level.
They are happy to work across a wide range of platforms including laravel, jQuery, Cordova, sendGrid, simplrJS as well as WordPress CMS. They seem at home building mobile app and responsive websites or re-purposing an existing application to bring them into a mobile first world.
They work on internal and public facing apps, mobile & web projects for clients large and small.
Eight Bit Studios – Best Mid West Mobile App Agencies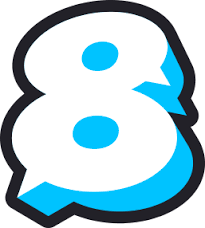 The multi-award winning mobile app agency Eight Bit Studios is the Chicago based mobile app design and development business was founded in late 2008 by Don Bora, John Ostler and Steve Polacek.
Eight Bit Studios work with you to understand your customer and build out the user experience that best engages with them. They then take this into the front end and backend mobile app development phase using their core skills in html5, JQuery, AJAX and across iOS (Objective-C & Swift) and android (java), Ruby on Rails and Unity 3D C# platforms.
They offer an extensive range of services and a well mapped out multi-stage development process that looks to be able to scale up to cater for the very largest and most complex mobile app builts, or scale down to "right-fit" the more conventional custom mobile app build.
Their key strengths are around taking the creative idea and working out how to translate that into an engaging and effective mobile app and browser based application. Everything about Eight Bit Studios says unconventional, but it's the creativity of their work that best describes their unique talents.
One really interesting aspects of Eight Bit Studios is what goes on beyond their walls and how engaged they are in the wider tech community  in the Chicago area, including BytesOverBagals and MobileMakers.co .
MentorMate – Best Mid West Mobile App Agencies

MentorMate is an award winning software development business. Founded in 2001, in recent years its build a formidable reputation in building awesome custom apps on mobile and desktop platforms. With around 150 staff based in their Minneapolis and Bulgarian offices they offer diverse web and mobile app development capabilities that can scale up to cope with the most complex mobile app projects.  Run by CEO Björn Stansvik they offer consulting around defining mobile & web app development strategy to make sure the big picture fits with the business need. They focus on creating mobile apps with an inviting and engaging user experience and do that by building up an in-depth understanding of the app owner and app users needs.  This is then translated into mobile and web app builds using a combination of  their Minnesota based team and their multiple development centers in and around Sofia, Bulgaria to keep  project cost down.  
They have a strong emphasis on building a deep understanding of the underlying strategy and ROI of  mobile app project from the off. They pride themselves on being able to join bold ideas with the strategic understanding of how to make them become real.  Rapid Ideation, along side graphic user interface designs, together with feature definition and user flows with wire frames, helps accelerate the development phase. Their focus on building you a features roadmap is what is really intriguing. They use this to focus on the essential features in the first release and then help priorities features for future releases. That way the mobile app gets to market faster, with the essentials for a minimum viable product, but with a clear understanding of the follow-on features to further enrich the in app user experience.
It must work. They've been working with some impressive brands for many years. International names like Thomson Reuters, nativeX and Cargill with an impressive portfolio of more than 800 projects delivered over the last 14 years.
Stansvik has taken his passion for mobile well beyond his software consulting and app development business. For the last 14 years they have been heavily involved in MobCon, where they teach tech innovators, entrepreneurs and Fortune 500 companies about digital enterprise.
Best Mobile App Agencies
Based in the North East US, then check out our list of Best Mobile App Agencies based in the North East. We've also highlighted agencies in the Los Angeles, San Francisco, Texas and Washington, DC areas.
Your Agency not in our List?
Not included and think you should be included in the list of Best Mid West Mobile App Agencies,  then get in touch or leave a comment and we can talk.