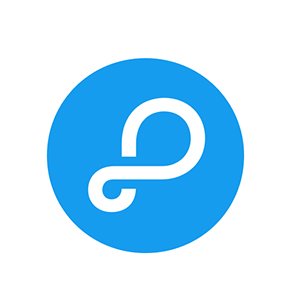 What the?
Well… Facebook made the Parse closing announcment. I for one am more than happy to admit that, along with everyone else on the planet barring a few executives inside Facebook, I did not see that coming! The furious activity on the Kumulos Slack channel at 11pm the night the news broke is testament to that!
Watching the reaction to the unexpected announcement that Facebook was shutting down its Parse mBaaS has been interesting. #parseshutsdown #lifeafterparse – I even saw one company offering "Counselling" but I'm going to give them the benefit of the doubt and assume they meant "Consultancy".
I know Parse had its fans but it's not like when 90's band Take That split up!! (Our digital marketing coordinator wanted me to change this to One Direction, but I'm keeping it real, "Never Forget").
Who is saying what about the Parse closing announcement?
Social Media has been dominated by three main personas:
Developers who rely on Parse to host their app's data and are now, understandably "Concerned" (okay, okay, some do need counselling).
Industry commentators rightly speculating on what this means for other mBaaS vendors and the mobile app developers who rely on them.
mBaaS vendors, old and new, offering either migrations or hosted Parse-as-a-service (hmmnn – "PaaS" is already used, so is this "hPaaS"?)
The only notable absentees are the poor startups who were building SaaS products for developers on top of Parse – an indication of just how big the Parse community was becoming – spare a thought for them!!
However, this post is primarily for the #1s, and I know there are a lot of you out there. I think I am somewhere in between #2 and #3 on the above list – I'll let you decide which side of #2.5 I am after you've read this! Oh, and from now on, if you could read this in your best Liam Neeson accent, that would help out a lot.
Now.
The next part is very important.
You are going to have to rebuild your app.
Stay focused…
That's the bad news, which in itself is not actually all that bad – regularly updating an app is one of the best ways to ensure that app ranks highly in the App Stores. However, the really good news is that you have a year to ensure that when you do rebuild your app, you choose the right platform for you.
Oh, and I do have a very particular set of skills. Skills that I have acquired over a very long career (sorry, couldn't resist). There is an element of truth in that (bear with me). Kumulos has been around since before Parse and in that time we have seen many different mBaaS vendors (remember StackMob for example) come and in some cases surprisingly go?
Will Parse live on?
Parse have announced they are open sourcing their server so you might be tempted to host it yourself or switch to one of the new vendors offering hosted Parse-as-a-Service. However, before you do, look carefully at what is included so far. There is no analytics, no key/value store for config, no UI to browse your data, no scheduled jobs etc. There are also (last time I checked) over 40 open issues. I am sure that Parse will open source more of their platform and that the not-insignificant community will address issues as they arise and maintain SDK compatibility with new iOS and Android versions for the foreseeable future. However, if Facebook can't make a commercially viable business out of Parse, can anyone?
Indeed, while I am sure Facebook wanted to retain the very talented team behind Parse, I am equally sure that if it was making money, they would look to sell the Parse business rather than shut it down.
Consider longevity
When choosing a platform, you need to consider will it be around as long as you, your business and importantly your clients' business will need? Sure, Microsoft Azure, AWS and Google Compute are unlikely to ever go away. However, I bet if I asked that same question a week ago, Parse would be in the same list!
So, why did Parse shut down? Well, Parse was free up to 30 API requests per second (that's over 75 million API requests per month). How many of the 1.5 million apps in the App Stores do over 30 API requests per second and would therefore pay for Parse? And, as I'm sure we have all done, you'll have seen how scary Parse pricing became when you move that API requests slider up! So, how many of the apps that do make over 30 API requests per second would then immediately start looking at a more cost-effective platform?
The Freemium model where a small number of power users cover the costs of the larger number of free users, can be highly effective. However, I think it is difficult to make this work when you are effectively just reselling server capacity. And if the rumors that Parse were hosted on AWS are true? Ouch!
A sustainable model
Here at Kumulos, we favor a much simpler model. When you get paid, we get paid. Revolutionary, huh! Kumulos is free while the app is in development, but when you submit the app to the store and start to get recurring revenue from either your app or your client (for hosting their data), you pay us a small, fixed fee at the end of each month. If you don't want to use our new App Grow feature to provide an App Store Optimization service to your clients, you don't have to pay for it. If you do provide a monthly App Store Optimization service to your clients, then again, you pay us a fraction of what clients will pay you each month for such a service. This model has served our customers and our business well for many years and looks set to continue to do so for many more years to come.
If you've not yet launched, then now is the time to switch
If you're still in development, then while it will be a bit of a setback to your schedule, it will never be easier to switch platforms than it is now so my advice to you would be to switch vendors now. If you want to move to Kumulos, then you will find this is as easy as:
Create an app, give it a name
Create some tables and define your schema
Name your API methods
Deploy your API to our load-balanced servers
Download our SDK and integrate into your project
Remember, Kumulos is free while your app is in development.
For existing apps – an opportunity to talk to your clients
If you have apps that are already on the store, then you are going to need to plan and schedule updates to move them to a new platform. If you are in the app development business, then while this is obviously a decision that impacts your client, they will look to you as their trusted advisor for a recommendation – use this as an opportunity to talk to them about ongoing services you can provide. If you are not charging your clients for hosting their app data – why not? Do you think their web developer hosts their website for free?
So, over the course of the coming weeks, look at the different vendors out there, what features they offer your business and how likely they are to be around as long as you and your clients need. We will shortly be publishing a Parse migration guide, special pricing for those impacted by the shutdown and, should you want to move to Kumulos, some limited development services to help with migrations. See our website for more details on what we have to offer.
In the meantime, do have a conversation with your clients around the additional services you can offer them. Think about Care packages to host and backup your clients data (in case your new mBaaS vendor does a Parse), monitor upstream service availability and average API response time or how about a Grow service to increase downloads with app store optimization?
In our experience you might be surprised by what they say. You could find that you first thought was a threat to your relationship with your clients and your business becomes an opportunity to add monthly recurring revenue and grow.