Here at Kumulos we understand that finding the best mobile app development company to work on your project can be tough. There's no one size fits all here. It's about right sizing and finding the right mix of abilities to fit your project.  So to help, we're reviewing the Top Mobile App Developers Los Angeles. If you're looking for a top mobile app developer further north, check out our of San Francisco based app developers.
Having reviewed dozens of different mobile development agencies from Diamond Back to Venice Beach and beyond, we've painstakingly selected the top players in the LA area to help point you in the right direction. We have deliberately chosen a range of companies in this review; from specialist mobile app development businesses to broad-line digital agencies that can help you position your new mobile app within a broader digital strategy.
So here's the ones we like. They make our Top Mobile App Developers Los Angeles list in alphabetical order. We'll be adding more to the list as we continue our research.
1. Citrusbits

Citrusbits is an innovative mobile app development agency serving Los Angeles, San Francisco Bay Area and Eagle Rock. The company has a great website and video outlining their position in the market. With a strong focus on quality, Citrusbits is driven by passion, excellence, persistence and focus. The company's website explains how Citrusbits like to 'code differently' and it's clear they've worked with some top clients. Having developed 100+ apps for the likes of Quicksilver, Valet Tax and Assay Technologies. The company is run by Ammad Khan (Managing Consultant), Zack Afridi (Head of Marketing) and Arrione Garcia (Director of Operations).
You can follow Citrusbits on Twitter
2. Dreambox Creations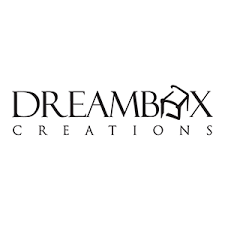 If you are looking for a full service digital agency that can integrate your mobile app with in a broader digital strategy then Dreambox Creations is worth a look. Located 30 miles from downtown Los Angeles in Diamond Bar, Dreambox Creations Dreambox Creations offers everything you would expect from a full service digital company, working closely with many of the most popular restaurants and eating facilities in the USA and further afield. Dreambox Creations work with some of the biggest names in the restaurant industry including In-n-Out Burger, San Diego University and Yard House. The key company players include Dan Bejmuk (CEO and Co-Founder), Adrian Cheung (Digital Media Strategist) and Danielle Takata (Owner).
You can follow the Dreambox Creations Team on Twitter
3. Innoppl

Innoppl Inc is a market leading mobile & web application development firm based in LA. The company develops and deploys mobile apps designed to cater specifically to Los Angeles-based customers. Innoppl cover mobile apps for native iOS iPhone, Android, and mobile-web HTML5. The company also develops apps across numerous vital sectors including healthcare, automotive, retail, startups, education and much more. The company's clients include the likes of Outside Television, Sherwin Williams and Mighty Auto Parts. The key company players are Nash Ogden (President), Pon Pandian Paulswamy (Technical Architect) and Kumaran Parthiban (Senior Technology Consultant).
You can follow the Innoppl team on Twitter
You can check out the Innoppl video below on "How to set a Mobile App budget for 2016':
4. ISBX
Based on Sepulveda Blvd, ISBX is an award winning mobile development agency with over a decade of experience. The company offer a wide array of digital marketing and mobile app technology services which includes creative branding, user experience, mobile and web development, platform testing as well as (and most importantly) helping app publishers launch and market their new applications.  They do this for some of the biggest global brands. ISBX work closely with clients to define their commercial goals and develop appropriate strategies to deploy enterprise class apps for clients. In 2014, ISBX presented at the Mobile World Congress (GSMA) in Barcelona, Spain and was recently acknowledged in publications including Inc 500 and the Los Angeles Business Journal. The key company players are Eric Wise (President founding partner at ISBX), Kelly Chu (Chief Technology Officer founding partner at ISBX) and Arthur Iinuma (Chief Operating Officer and founding partner). ISBX has worked with some seriously impressive clients including Nike Air Jordan, Warner Bros and Sony Pictures. If you're looking for the Top App Developers LA these guys could be ones to watch.
You can follow the ISBX team on Twitter
5. Neon Roots

Neon Roots are first and foremost a software development business that develops mobile apps as one of their core services.  The company focuses heavily on unlocking value in marketing and business development for their customers. Neon Roots goal is not to build the most elaborate, feature rich mobile app possible. Instead the company takes an alternative approach by focusing on developing apps that deliver against their clients commercial objectives. We like that, we like that a lot. Adopting a data driven, agile development approach to mobile app development, Neon Roots work with customers to test, refine, and validate at a conceptual level using real market/user data. The key company players are Ben Lee (CEO and Founder), Drew Harding (COO and Founder) and Kellan O'Connor (Venture Advisor). Neon Roots client roster includes the likes of American Idol, Epson and Snoopify.
https://vimeo.com/90293599
You can follow the Neon Roots team on Twitter
I love LA
So now you've got a laser like insight into the top mobile app developers Los Angeles scene.
Doing mobile well is tough because there are a tonne of things you need to consider before you engage the right app development agency. You need to think about the requirements of your project, develop wireframes, API specs and user stories. You'll also need to consider analytics, MBaaS, push notification platforms, app store optimization and a whole plethora of things before you get your project started. The great thing is, once you have a keen understanding of what your project KPI's and success measures are, you'll be ready to rock and hopefully one of the agencies listed above could be the perfect match for your project.
Stay tuned to the blog as we'll be adding more mobile development companies in LA. If you're an app developer from the Los Angeles area and you reckon you should be considered for our shortlist, or know of any who would, drop us a line!