Following Google IO last month, last week it was Tim Cook and co's turn to court developers at Apple WWDC 16. Compared to the spectacle that Google put on at the Shoreline Ampitheatre in Mountview, Apple WWDC 16 in San Francisco was a much lower key affair – not necessarily a bad thing given the scepticism in some quarters about when Google would actually deliver on the plethora of promises made. However, Twitter seemed noticeably quieter during the Apple WWDC 16 keynote compared to during the Google IO keynote last month. Why?
Well, Apple WWDC 16 is aimed at the development community – granted, so is Google IO but that could easily be forgotten amongst all of the razzmatazz. While new iPhones, iMacs and MacBooks with Retina displays will be announced in the fall, Apple WWDC 16 was clearly talking to the developers who build the apps that make them (and mobile devices in general) the continued success that they are.
So what was Tim Cook's message to developers at Apple WWDC 16? It was very much a case of carry on as-you-are, one of continuous improvement rather than disruptive innovation. In this article, we're going to try and focus on what the announcements mean for app developers and app development agencies.
iOS 10
While watchOS may have opened Apple WWDC 16 in an attempt to grab the headlines, it is the next version of iOS that will have the biggest impact on developers and development businesses. As we have come to expect, there is a bag-full of usability enhancements with a new lock screen that can support widgets and expanded 3D touch functionality. Although, a word of caution – many older iPhone and iPad models will not be supported in iOS 10.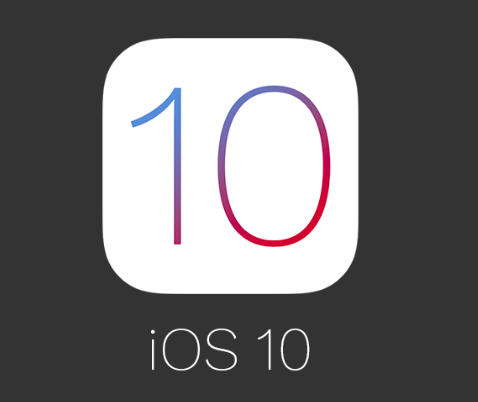 However, what grabbed most of the column inches was that both Siri and Messages are being opened up to third party developers. The idea of being able to use Siri to quickly "Find a picture of our holiday last year" or "Play that new Tom Odell single that I can't stop listening too" is very appealing given the current size of my photo and music library. However, Siri will be playing catch-up to both Cortana and Google Assistant in this regard.
Does that matter? Well, it just might. iPhone users have invariably preferred to use the in-built iOS apps even when third party apps could do the same thing better (the fact that Maps still exists after its ill-fated launch is a perfect example of that). However, one of the less reported but far more significant announcements at Apple WWDC 16 is that in iOS 10 you will be able to remove some built-in apps from your home screen – important for two reasons.
Firstly, if Siri intelligence does lag behind Google Assistant, it is conceivable (although not necessarily likely) that iOS users might prefer Google Allo to Messages – imagine if our choice of apps wasn't heavily influenced by our choice of phone!
Secondly, given the recent publicity regarding the slowing growth of app downloads and the surprisingly low number of apps an average user uses on their phone (driven in part by the annual Internet Trends presentation by Mary Meeker), the fact that there will soon be space appearing on the home screen of millions of iPhones around the world, represents a significant opportunity for app developers looking to drive engagement and RFM – the chance of an app being used is greatly increased by its presence on the home screen (although that will still have to be earned).
Another, less reported announcement from Apple WWDC 16 was that as of January 2017 ATS or App Transport Security will become mandatory. This is a good thing for users – it means that all communication from apps should be encrypted with SSL. ATS has been around since iOS9 but can be disabled (something Google showed how to do in order for all ad content to be displayed correctly).
When it becomes mandatory for all store submissions, this means two things for app owners, developers and agencies. First of all, any content delivered to the app, must be encrypted with SSL. This means all ads, assets and websites must be served over HTTPS. Secondly, while we think existing apps already listed in the store will still work, any updates to those apps after January will be rejected (unless a valid reason is given and accepted for an exemption). In other words, app developers and agencies should start talking to their clients now about getting SSL certificates for their websites and CMS.
OSX := macOS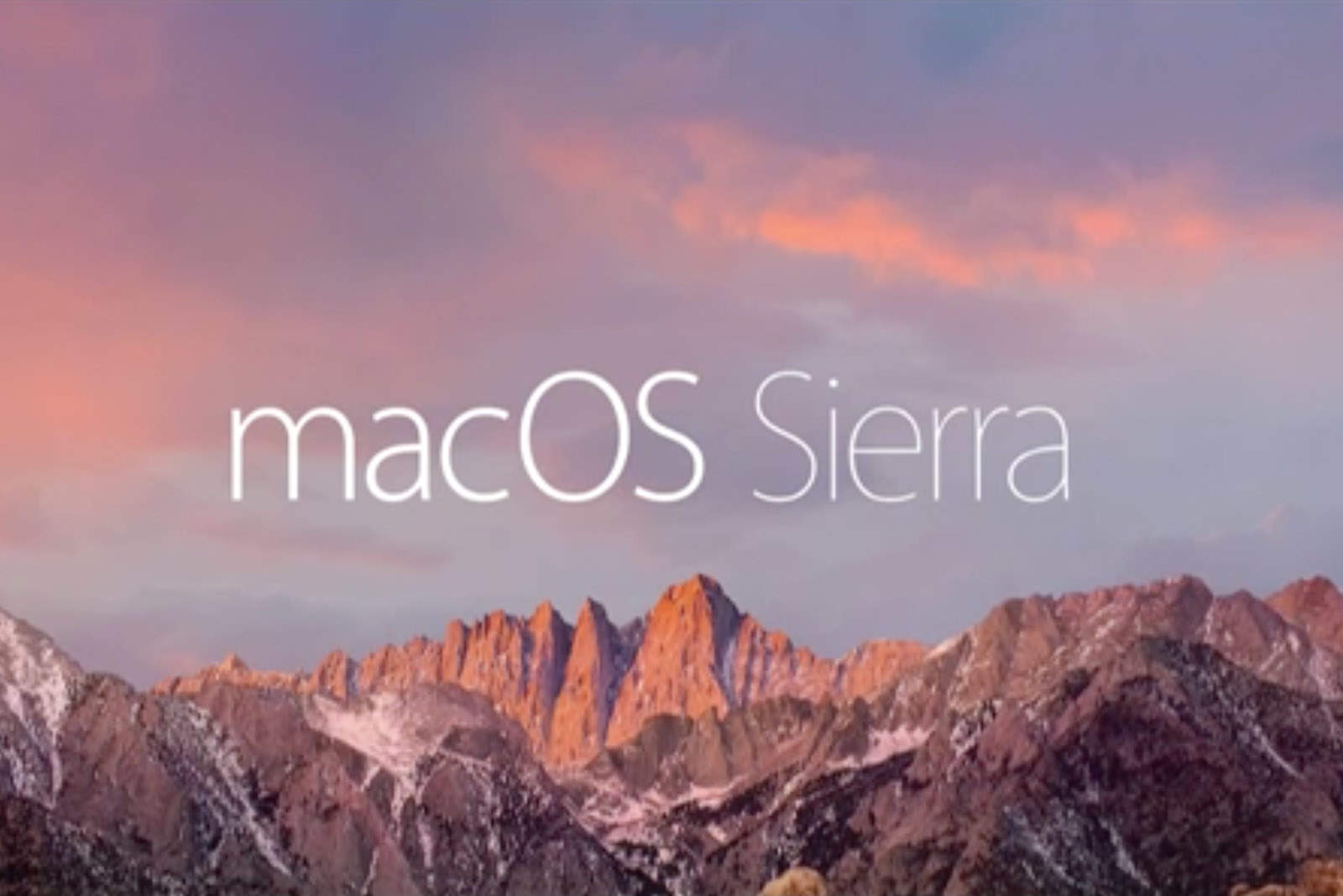 No great surprise, but after 15 years and 12 versions (Cheetah, Puma, Jaguar, Panther, Tiger, Leopard, Snow Leopard, Lion, Mountain Lion, Mavericks, Yosemite and El Capitan), OSX officially became macOS with Sierra announced at Apple WWDC 16. Makes sense really. tvOS for Apple TV. watchOS for Apple Watch, iOS for Apple iPhone and iPad etc.
Beyond the name change, Siri will become available for macOS and iCloud is being expanded to give much greater continuity between devices. Microsoft may have pioneered the vision the same desktop UI across form factors, but Apple are literally proposing the same desktop, period, between devices!
Included in this is the Universal clipboard which will allow you to copy something on your desktop and paste it on your phone, instantly rendering the Drafts folder in Gmail redundant (c'mon, I can't be the only person who does that)!
watchOS 3
The fact that the Apple Watch opened Apple WWDC 16 sends a strong statement. There will be a new dock for apps that should reduce launch time of apps for existing watch owners and a range of (surprisingly well received) new clock faces as Apple recognizes that most won't replace their watch as often as they do their phone. Also, in keeping with the continuity between devices, you will now be able to unlock your MacBook when your Apple Watch is detected in proximity. watchOS is not a Mickey Mouse platform (see what I did there) and was (along with iOS, macOS and tvOS) referred to throughout Apple WWDC 16 as one of their four major development platforms and while there is still work to do on both hardware and software that runs on Apple Watch, there is no doubting Apple's commitment to this.
tvOS
Once again, Siri dominated the presentation on Apple TV. However, even with the new version of tvOS that was announced at Apple WWDC 16 and will be available in the fall, it is still too early to say what the future holds for Apple TV. If it is to be a success, then Apple have realized that the availability and quality of apps will be key to this. Therefore, much of the announcements at Apple WWDC 16 were around Single Sign-On capabilities and other new APIs that will soon become available for developers.
HomeKit
There was a presentation on HomeKit, Apple's Internet-of-Things platform, which is finally getting its own app called Home. The Apple TV will also be able to control the HomeKit. As enjoyable as the vision of a connected smart home is, there was not much to distinguish this from Amazon Echo or Google Home.
ApplePay
ApplePay is coming to apps and websites. For those owners of iPhones, this is a fantastic convenience. However, if widely adopted, this is a headache for developers. To use Apple Pay you need an iPhone. Therefore, if your app or website wants to support more than 50% smart phone market, ApplePay is simply yet another payment method you need to support rather than a replacement payment method. I'm somewhat reminded of this XKCD cartoon…
Swift Playground
Day one of Apple WWDC 16 closed with the announcement of Swift Playground – an iPad App aimed at teaching school kids the fundamentals of programming. Think Scratch for mobile. Apple will be developing and publishing new challenges for budding mobile app developers and projects can be exported directly into Xcode smoothing the path from learning to doing. As someone who works in mobile and is dad to two kids, this presents an interesting opportunity to change the weekly pocket-money chore sheet from domestic duties to app development! Although as this becomes available in the fall – presumably alongside iOS 10 – any hope that I have now found a use (and user) for my old iPad 2 is probably short-lived!
My summry of Apple WWDC 16
Last month, Google IO was dominated by new messaging apps, improved contextual assistants, a new OS for their wearable platform, home automation and some changes to how apps are launched.
Last week, Apple WWDC 16 was dominated by… well… pretty much exactly the same topics. Siri and Messages are being opened up to developers, Apple Watch is here to stay but OSX is, in name at least, no more.
Am I accusing Apple of doing a me-too? Absolutely. Is that a bad thing? Of course not. They didn't invent the first MP3 player, the first smart phone or the first wearable. But that doesn't stop them dominating whatever they turn their hand to.
For the rest of us, we'd heard it all once, we've now heard it twice so you had best start thinking about what this means for your clients and their apps.  Beyond that, the key things to take away from Apple WWDC 16 for app developers and agencies is that the chances of getting an app on the home screen will soon improve ever so slightly and that you need to start planning with your clients now for when ATS becomes mandatory.