Mobile apps are so ubiquitous nowadays that almost all companies can think of at least one way in which an app could enhance their business. On top of this, an increasingly large number of hugely successful companies have an app at their very heart – just think of Uber, Shazam and Flipboard if you need a few examples.
Whether you want to build an app to provide a better service to your customers, or build a whole new company around an app in the hope of becoming the next big thing, it's important to consider certain things before you get started.
This article lists five steps for building a successful mobile app – don't begin your app development  without reading them!
1. Gain a clear idea of what you're aiming for
This may sound really obvious, but it's extremely common to hear of companies wanting an app (after all, "everyone else has got one") without really having a clear idea of what it's going to do. These unfocused people can land themselves in a whole range of undesirable situations; Unfocused thinking leads to an unfocused app – and modern technology users are a demanding bunch with a short attention span.
If you don't have clear ideas, you are at risk of being provided with ideas by app developers who are often only trying to help. While it's essential to work in partnership with your developers, it's crucial to start out with a spec for what's actually needed. The people who best know what your app needs to do are people within the business and, if the company is already in operation, the customers.
2. Be prepared to treat your app as an ongoing project or business
A HUGE misconception about apps is that they are a "job and finish" task. If this were remotely true, we'd never see software updates, and apps would all look the same as they did five years ago!
Even if you don't think the core of your app will change much, there's absolutely no way that you won't have to treat your app almost as a living being.
Technology will move on, customers will demand new features, and sometimes something as simple as an operating system upgrade will require some coding for compatibility. So don't think of an app as something that's done once it's built. This is merely the first step in the journey. This is even more relevant if the app is at the core of your business!
3. Keep an open mind on pricing
There's no doubt that you'll be able to find individuals who will build you an app "on the cheap," such as students who've just learned objective C, or inexpensive off-shore freelancers.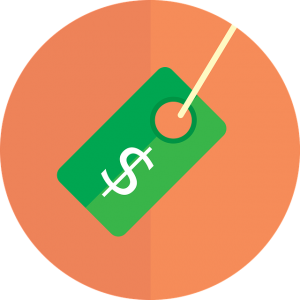 Unless you're happy to manage them extremely closely and shoulder some risk, think really carefully about taking this route and allowing a "race to the bottom" in terms of price. As per the previous tip, creating your app is not a one-off job if you want to take it seriously, and plenty of people come unstuck when they end up with an app that's unsupportable because nobody really understands how it was put together in the first place. This was (and remains) the case with website and database projects too.
What you should pay for an app is a quintessential "how long's a piece of string?" question. The answer is probably a little more than you'd hoped, but not as much as you'd feared! According to the folks at Dogtown Media, app development can run anywhere from $25,000 up to $500, 000 (and beyond).  Finally, remember that you need to account for the ongoing development and support for your app, and not focus on a one-off headline price.
4. Get a prototype ready
Nothing puts the nails in the coffin of an app more than launching it without proper testing. Consumers can be savage when an app doesn't provide instant gratification and will show no mercy in uninstalling and leaving a negative review – which (of course) will put off future customers.
For this reason, it's essential to create a prototype and test it to within an inch of its life, perhaps with a select group of beta testers, before letting it anywhere near the public. Bear in mind too that, as discussed above, your first app release will be a 1.0 version!
This is widely known as a "Minimum Viable Product." Within days (if not hours) of releasing this, you'll probably start to think of new features that should be incorporated into version 1.1 and beyond!
5. Launch only when ready!
It's really unwise to set a date to release your app and stick to it regardless of what happens. Do you want an app released on time to widespread negative reviews, or an app released several weeks late to widespread acclaim? Hopefully the answer is obvious.
Once you have launched, you'll want to see how your app is performing – obviously the reviews will give you a broad picture, but you can go way beyond this by using mobile analytics to find out exactly how customers are using your app. Analytics will help you find which features are working and which your users are engaging with. From there you can go back, refine, improve, and move towards the next version – just as we discussed above.
What do you think? Any steps we left out for building a successful mobile app? Feel free to leave a comment below!