In an earlier post, we discussed how mobile agencies can measure user retention. When it comes to success in this area, very few companies (if any) do a better job than Facebook.
But what can you learn from their success as a mobile agency developing apps? The clue is in the numbers.
Virtually all businesses these days rely on high quality data to make informed decision making, and nailing mobile app user retention is no different. Facebook has consistently managed to deliver earnings reports that defy expectations and amaze, so it's important to understand what they're doing right and learn from their success when it comes to retaining and monetizing users.
Facebook 2016 Q3 Earnings Report
Facebook produced another astonishingly successful earnings report for Q3 2016.
The company raked in $7.01 billion in revenue through an monthly active user (MAU) base of 1.79 billion. This represents a 16% year-on-year increase in users. The volume of daily active users (DAU) also grew from 1.13 billion in the previous quarter, to 1.18 billion in Q3 2016, representing a year-on-year increase in DAU's of 17%.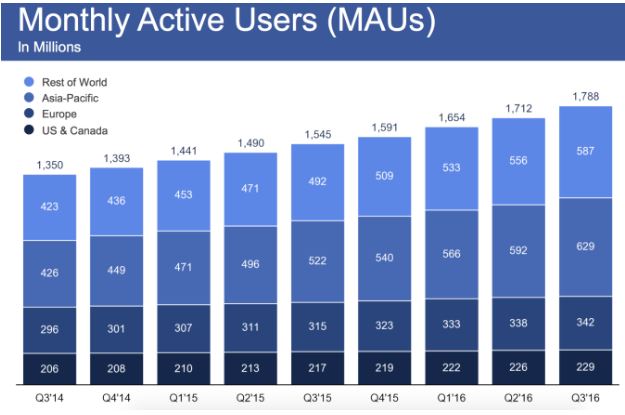 Mobile now accounts for approximately 84% of Facebook's advertising revenue ($6.8 billion in total with $5.7 billion coming directly from mobile). Although Facebook is now over a decade old, it still does a phenomenal job of mobile user retention. In fact, more than 66% of all Facebook users are active on a daily basis. Despite stiff competition in the retention stakes, Facebook still retains a larger DAU base. One of the major factors in its stickiness is video and the ability to enable users to post live content via their mobile devices. The number of video viewers is staggering – this enables Facebook to command a premium from brands and advertisers when it comes to injecting targeted ads directly into the newsfeed. But there's more to Facebook's success in mobile user retention than video.
Capitalizing on Micro-Moments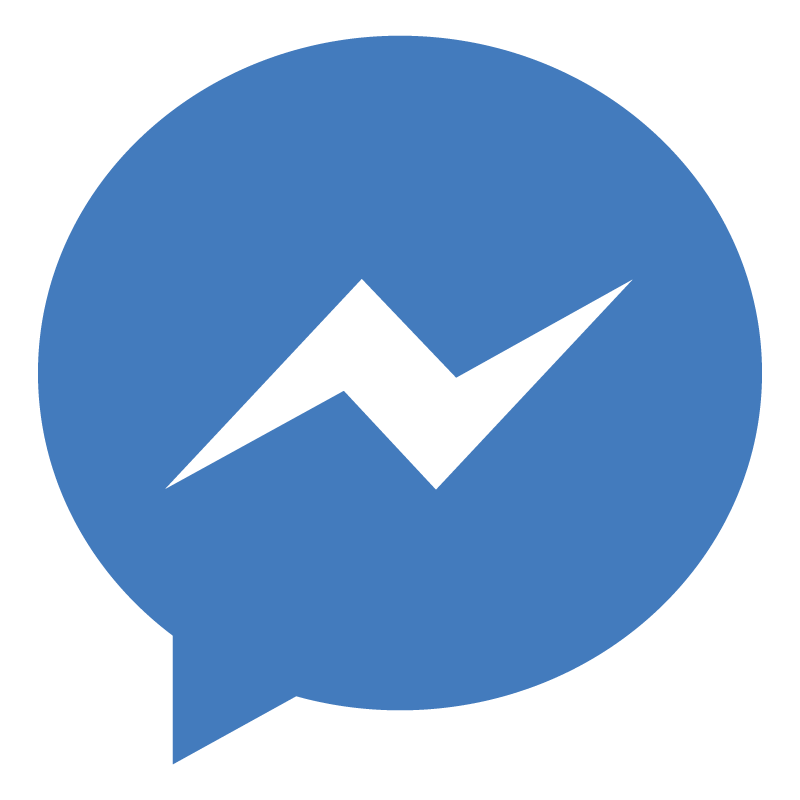 Retaining mobile app users is a challenging and complex business. Consumers nowadays use their mobile devices to perform a variety of actions, and each action represents an opportunity for an advertiser to provide a contextualized and targeted experience.
It's about grabbing the user's attention and maintaining it over a long period of time in terms of frequency and depth of usage. But grabbing users attention is tough and mobile consumers are faced with a multitude of distractions on a frequent basis. As such, consumers need a compelling reason to open one app as opposed to another.
The companies and developers that understand how to capitalize on these 'micro moments' and, as things stand, the only company doing a stellar job in terms of monetization and commanding attention is – you guessed it –  Facebook.
According to recent reports, mobile users in the UK and USA spend 80% of their time using only five mobile apps with Facebook as the most popular. To further solidify Facebook's reputation as the king of user retention, the average US consumer now downloads an average of zero apps per month. This means it's harder than ever for brands and app developers to compete with established mobile app elite, as their retention rates are so strong.
However Facebook's journey to mobile dominance did not occur overnight. It took time to get to grips with mobile monetization. But as the recent earnings reports would suggest, it looks like they've finally cracked it. Nowadays brands and businesses don't have to think very hard about how to invest their mobile advertising budget, the answer is usually obvious in terms of which apps perform the best and deliver the most value. The barriers to entry for mobile advertisers are low, especially for small to medium sized businesses, and ad campaigns can be launched quickly without the need for designing different sized banners.
Facebook makes mobile advertising easy for brands, purely because it makes it simple. Facebook also does a fantastic job when it comes to delivering highly qualified eyeballs onto contextually relevant ads. Brands and advertisers have confidence in Facebook because it possesses vast amounts of data on their precise target audiences and provides a quick mechanism for monetizing new products and services.
Facebook and Mobile App User Retention
All mobile agencies rely on data these days to deliver better results for clients. It's all about adopting a data driven philosophy in order to make apps better and stickier.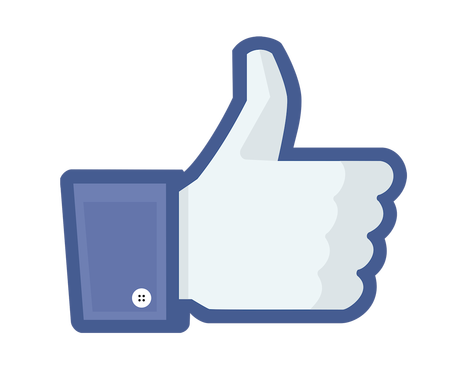 But how can we learn from Facebook and do a better job of mobile app user retention?
The first thing you need to consider with each new app project is how to bake in the right analytics solution. There are a multitude of platforms to choose from, such as  Flurry or Google Analytics, that will provide a whole bunch of data about your clients app users and their behavioral patterns.
In fact, there's so much data available that sometimes the hardest thing to do is prioritize what's truly important when it comes to analytics and retention. This means avoiding vanity metrics and stuff that feels good in order to focus on the essentials: retention and the frequency and recency of each app visit.
The reality is, when you're dealing with app clients across multiple industry sectors, it's very hard (or impossible) to use a one size fits all approach. Not only that, but Facebook's phenomenal metrics can create unrealistic expectations when it comes to delivering the right results. If you're developing apps for clients and selling recurring revenue services built around user retention, it's essential to have a benchmark specific to their individual product category, and sometimes this basis for comparison is not always available.
This is because all apps are different – depending on their product category. For instance, some types of apps, such as chat or social networking, tend to be high frequency, whereas accountancy apps may only be opened on an infrequent basis to update annual returns. This is an extreme example, as many apps, particularly mobile commerce apps, are somewhere in between with users returning on a semi-frequent basis only to purchase new items. So in some cases, just because frequency is low, this is not necessarily a bad thing, as long as you're developing the type of app typical of this type of usage.
How to maximize retention rates within your product category
When running a mobile agency, you'll constantly be tasked with how to measure app performance and retention across different industry sectors, so it's essential to create the right expectations for your client and to focus on how to deliver effectively against these expectations (the graph below should act as a decent starting point).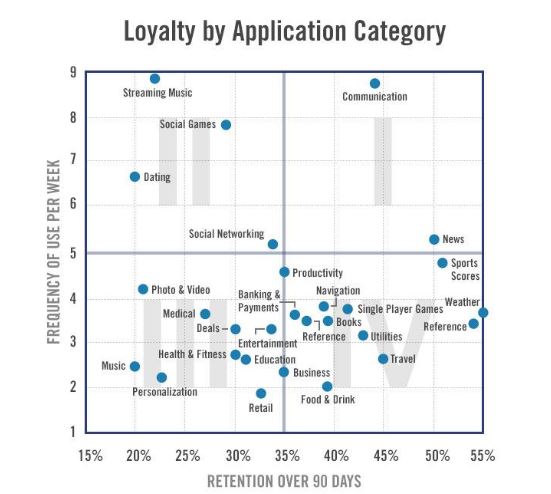 There's no point in comparing your clients app to Facebook or Snapchat unless they're developing a social networking or chat app. Even if you're developing a chat app on behalf of a client, obtaining a 50% DAU/MAU ratio will be extremely challenging. For some social games, a desirable DAU/MAU ratio might be as much as 30%, but again, this might be an ambitious level of expectation, even for startups operating in the same area (social games posses some of the highest retention rates in the world). In order to set expectations straight, you have to assume that these apps have been immaculately executed.
That's not to say you can't achieve it, just that the execution of your delivery needs to be flawless and you need to think about a realistic DAU/MAU ratio relative to your product category. As the number of apps in each category increases, so too will the level of competition, making it harder to retain users in a crowded marketplace.
Facebook crushes it
It's no secret that Facebook has absolutely crushed earnings expectations, especially when it comes to delivering value for advertisers and brands via mobile devices. But the secret to this success has been founded in a relentless approach to data driven optimization and product refinement in order to attract and retain more mobile users.
The reason Facebook can deliver such great value for advertisers, is because they possess a ridiculously high ratio of 50% DAU/MAU which suggests their app is extraordinarily sticky. However, for app developers working with clients across multiple product categories and sectors, finding the right benchmark for success is not always easy when it comes to retaining users. Try and establish the right fit when it comes to benchmarking DAU/MAU ratio based on your client's product category.