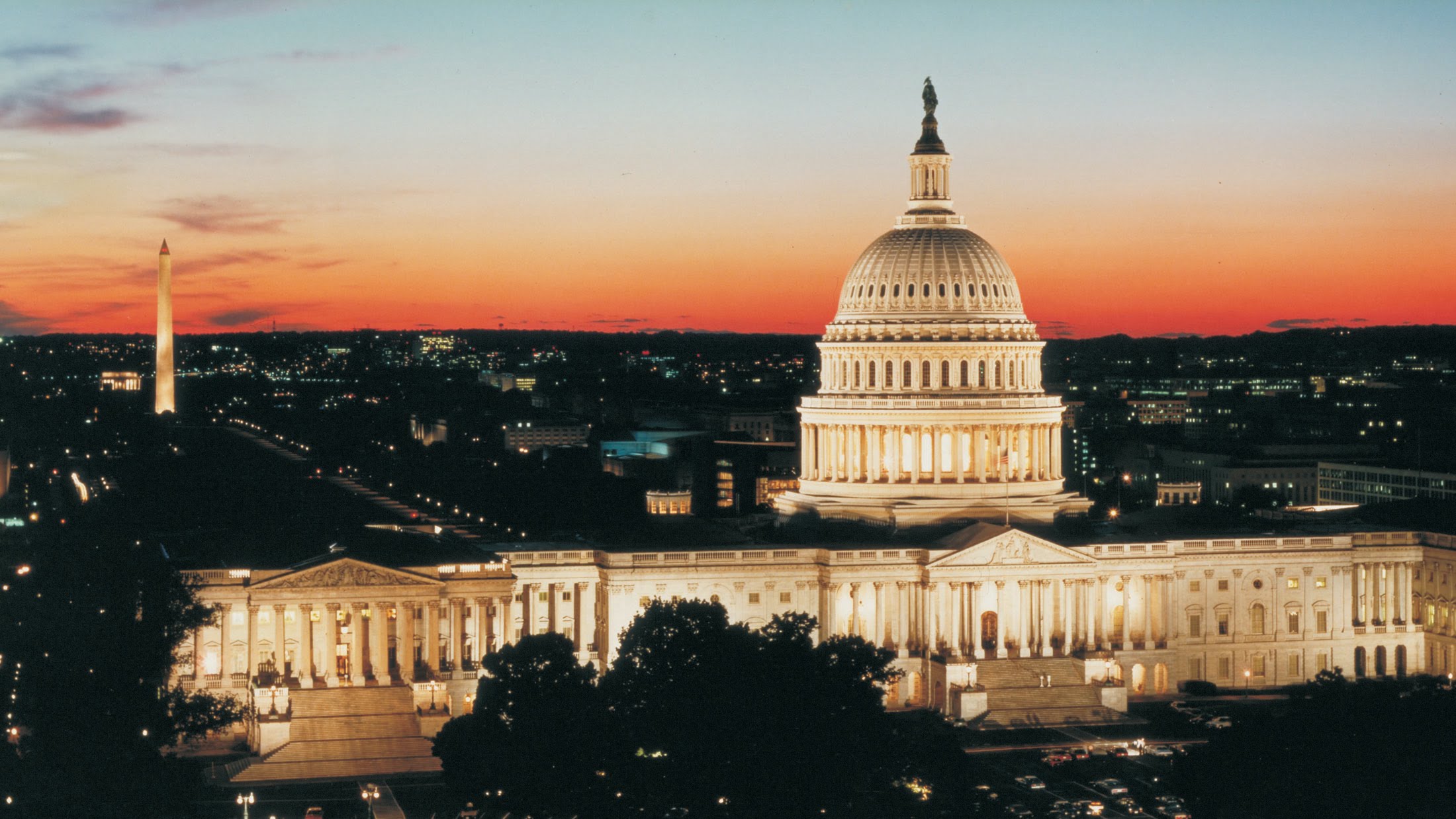 We'll just come straight out and say it – here at Kumulos we love all things mobile. There's nothing more we look forward to than working with some of the biggest mobile development companies out there to create awesome apps.
In the next few weeks we'll be highlighting some of the best mobile app development agencies in the US of A. We started this series last year and have gotten a great response. You can take a look at our earlier agency write-ups on the up and comers in Boston, Los Angeles, San Francisco, Texas, Mid-West US and North-East US. We'll be updating those lists in upcoming posts, as well as highlighting areas of the US that we haven't covered yet.
Right now, we're going to turn our attention to the nation's capital, Washington, DC. For the purposes of this article, we're going to stretch the boundaries of DC a bit and include the neighboring areas of Baltimore and Northern Virginia as well.
So without further ado, presenting the Kumulos picks for some of the top app development companies in the Washington, DC area.
Let's get started!
WILLOWTREE
With offices in Charlottesville, Virginia and Durham, North Carolina, WillowTree believes that their smaller team sizes and open atmosphere allows them to outpace more top heavy companies. And with a client list including Time Warner, Pepsico, American Express and Nestle, it's easy to see why. Their mobile product strategy synthesizes a client's business model, market challenges and product positioning to create an app that delivers unique value.
Here's an inspirational video from WillowTree CEO Tobias Dengel on the 5 Things He'd Wished He'd Learned In School and – believe it or not – includes a shot of him in German Lederhosen. Don't worry, the Lederhosen ties in at the end.
Follow WillowTree on Twitter.
NS804
The motto of NS804 is "Making Dreams A Reality" and since 2012, that's exactly what this Richmond, Virginia based company has been doing for app clients from all over the globe. Apps they have developed include CFO Sidekick, Surgical Rounds, SEKR and hundreds more. Rather than try to be an app dev business of all platforms, NS804 keeps their focus solely on Native Mobile apps. This gives them the expertise and ability to try new solutions that other app development firms don't have the knowledge to implement. CEO Nick Jones, a self taught programmer with a background in business development and marketing, knows what makes for a successful app.
Follow NS804 on Twitter.
MOBOMO
Located in the heart of downtown Washington, DC, Mobomo is in the business of awesome: awesome products, awesome design and awesome engineering. That's why US Government agencies like USGS, the Navy, the FDIC and NASA (for which they won a Webby award) trust them with their apps. When designing for mobile, Mobomo focuses on the device with the least real estate first. That keeps their apps slim, sleek and working on any device. It's no wonder than that they've chosen the Hummingbird as their company symbol – focused, energetic and blindingly fast.
CEO Brian Lacey started at the bottom floor in Mobomo as a coder and worked his way up to the top: "Having worked in all aspects of the business makes me dangerous, and knowledgeable, about every step of the development process."
Follow Mobomo on Twitter. 
CUBIX
Cubix is an app developer located in the hart of downtown DC and headed by CEO Salman Lakhani.  Using Agile methodologies, Cubix works through the development process with the customer to ensure that the app that gets released is the one they wanted, and not just a pale imitation. To top it all off, Cubix backs their app development with a free 60 day maintenance plan after launch. That's why they're trusted by brands like Sony, Dreamworks, Nintento and Canon. Cubix supports Android, iOS and Windows phones and develop with HTML5, Flash, Unity, and PhoneGap, among other platforms.
Follow Cubix on Twitter. 
MINDGRUB
Founded in 2002 by CEO Todd Marks, a teacher-turned-technologist, Mindgrub was one of the first agencies in Baltimore to start developing mobile apps. In addition to native mobile, they work with several cross-development platforms such as PhoneGap, Corona, Xamarin and Unity. They have an award-winning dedicated games division and their client list includes international companies like the Economist, Discovery Communications, Yamaha and Polk Audio. In addition to development, Mindgrub has a dedicated marketing team in place to help get apps the marketplace traction to succeed.
The video below is a few years old, but it shows you how far back CEO Marks and Mindgrub go with the Baltimore/Washington tech community.
Follow Mindgrub on Twitter.
SEGUE TECH
Arlington, VA based Segue Technologies provides app development and support to Federal, Non-Profit and Commercial organizations including the US Air Force, Five Guys Cafe, and the Gates Millennium Scholars. Before writing one line of code, they speak with the customers to develop a tailored solution. Segue then uses the customer's requirements as a base from which their app development flows, continually testing the solution to ensure it meets the client's specific needs. One of Segues specialities is the modernization of older enterprise applications to support today's user communities. Before entering the business world, CEO Brian Callahan served 3 years with the US Rangers and embraces the Ranger motto "Sua Sponte" (of their own accord) in guiding his business philosophy with Segue.
Follow Segue Tech on Twitter.
CLEARLY INNOVATIVE
Clearly Innovative, a minority-owned solutions provider operating out of Washington, DC, develops apps for businesses ranging from startups to enterprise-level organizations such as the Queens Public Library, Kaplan MCAT, the NAACP and one of their most recent clients, The National Museum of African American History and Culture. They work with whatever technology best fits the end needs of the client – including  HTML5, Swift, PhoneGap and more. CEO Aaron Saunders has over 20 years of experience in software and mobile development and continues to be a thought leader in the DC tech community.
Follow Clearly Innovative on Twitter.
SAVVY APPS
Savvy Apps, have been around since 2009, the "good old days" as far as apps go. With their headquarters in Reston, Virginia, Savvy Apps, like the other app development agencies on our list, maintains a global client base by serving brands like PBS, The Motley Fool, the CATO Institute and Foreign Policy. Savvy Apps like to think of themselves as an extension of their client's team – ideas, code commits, designs and just about every phase of app development are put into a shared space. This allows for constant collaboration between Savvy Apps and their clients. Their apps have been featured on Android, iOS and Windows phone platforms and app downloads number in the millions.
Here's a video of CEO Ken Yarmosh walking through the process of creating and marketing your first app with one of their happy clients.
Follow Savvy Apps on Twitter. 
APOLLO MATRIX
Hailing from the Washington, DC area, Apollo Matrix designs apps with the user in mind and, at the same time, provides services to keep their clients businesses running smoothly. Headed by CEO Pete Johnson, Apollo Matrix handles everything needed for mobile projects –  apps, product SDKs, back end services, and device management. One of the key services they offer is a monthly package that aligns and manages a client's apps, branding, cloud services and more so they can concentrate on what's important to them: their business. It's no wonder, then that this type of attention has won them clients such as Limitedbrands, Comscore, Politico and Comcast.
Follow Apollo Matrix on Twitter. 
SHOCKOE
One of the fastest growing companies in Virginia, Richmond based Shockoe is a cross-platform mobile developer that specializes in integrating legacy systems. Since introducing their first mobile enterprise solution in 2010, they haven't looked back. Shockoe, led by CEO Edwin Huertas, combines user-centered design, client collaboration and rapid iteration in creating mobile-first enterprise solutions for modern companies like Citibank, Farmers Insurance, Volkswagen and T-Mobile.
Follow Shockoe on Twitter. 
Top Washington, DC mobile companies
That's our wrap up of the top mobile app development companies in the Washington, DC area.
How did we do? Miss out on anyone that needs to be in our next list? Leave a comment below or drop us a line on Twitter.