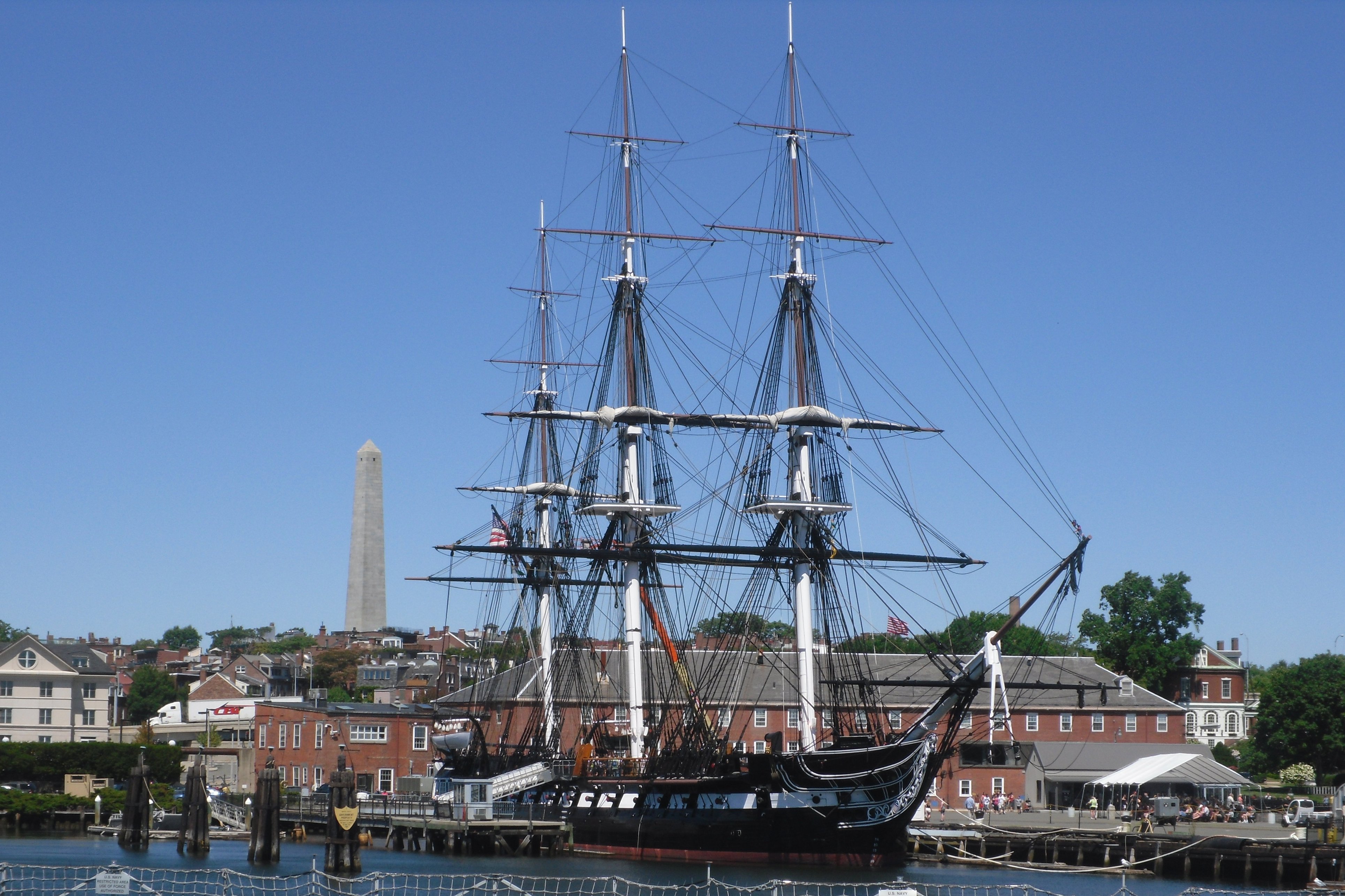 If you've been following this blog, you know that here at Kumulos we've been taking the time to highlight some of the awesome app work done by different mobile agencies around the world. A couple of weeks back, we turned our attention to Washington, DC and last week to New York. We've also highlighted agencies in Texas, the mid-West, Los Angeles, San Francisco, and the UK among others. This week, however, we wanted to turn our eye to Boston, Massachusetts and some of the great work being done there.
First founded by Puritan settlers in 1630, Boston, Massachusetts is one of the oldest cities in the United States. But don't that that lull you into thinking that Beantown is stuck in the past. As one of the 25th largest metropolitan areas in the US, Boston is also home to over 2,000 startups and ranks number one in the US in preparedness for the digital economy. Let's not forget to mention that with so many world class universities present, such as Cambridge, Harvard and MIT, Boston has a seemingly inexhaustible supply of the one thing that every top app agency needs – talent.
So grab a bowl of clam chowder (here's President Kennedy's favorite recipe) and lets take a look at our picks (in alphabetical order) for some of the top app development companies in Boston.
AndPlus
Founder Sean Mahoney, a developer, started AndPlus in 2009 with one thing in mind – making custom software easy. Because of this background, at AndPlus the battle cry is "good code." Mahoney has put together a top notch team of coders, designers and developers all in-house at AndPlus. That means no freelancers, no outsourcing and no sub-contractors. Because of this, there isn't a framework or a language that the team there can't handle. AndPlus develops native applications for both iOS and Android, and also cross-platform applications such as Xamarin and PhoneGap. As they proclaim on their website, AndPlus "doesn't do Angry Birds." Instead, they focus on the hard stuff. Which is why companies and brands like the Harvard School of Public Health, Bloomberg and Medica trust them with their app development.
Follow AndPlus on Twitter.
AMP AGENCY
AMP Agency, led by CEO Gary Colen, begin life as a non-traditional marketing agency. Since then, they've transformed into a team of 100 creatives, designers and developers with services ranging from analytics, brand strategy, creative, search, integrated media, social and, of course, app development. Their clients include IcelandAir, Princess Cruises, Play-Doh, and and Samsung. Their full services capabilities means that they can cope with the full digital footprint of the brand making it a highly creative yet highly commercially focused one top shop.
Here's an example of a game they created for another of their clients, the Jacksonville Jaguars.
Follow AMP Agency on Twitter.
HEDGEHOG LAB
Hedgehog also makes it onto our Top UK App developers, with its roots in Newcastle England. Founded by CEO and former developer Sarat Pediredla when he saw the opportunity to build a company centred around software developers. Hedgehog helps companies prepare for a mobile future while, as their website says, "shunning politics and the typical bulls**"t" that permeates the corporate world. Their main focus is on app design and development for platforms like iOS, Android, Windows and HTML5. Hedgehog also develops apps for wearable devices, IoT and AR and VR technologies. In addition to their Boston office, hedgehog have a location in Austin, Texas, two branches in the UK (Newcastle and London), a European office in Copenhagen and another overseas branch in Hyderabad, India. As reflected by their diverse locations, Hedgehogs' clients are global and include brands like B&M, Mitsubishi, the Financial Times and England Rugby.
Follow hedgehog lab on Twitter.
INFRARED5
Like the other Best Boston Area mobile agencies on our list, Infrared5 develops for both iOS and Android, as well as other platforms. Where Infrared5 differs, however, is offering app development and integration with the open source Red5 media server – perfect for apps requiring streaming audio, video and other bleeding edge technologies. Founder and CEO Chris Allen is a leader in the open source community and co-author of the book The Essential Guide to Open Source Flash Development. With clients like Brightcove, Hasbro, Sony, NBC and StarWars under their belt, Infrared5 can handle whatever cutting edge technology is required to make that perfect app.
Follow Infrared5 on Twitter.
RAIZLABS
Raizlabs first appeared on our  Best North East US App Agencies list in 2015 and we're happy for them to make a reapparance on our new Boston focused list. Initially founded in 2003 by Greg Raiz, a former Program Manager on Windows XP, Raizlabs began life as a user interface and user experience design firm. After the launch of the iPhone in 2007, Raizlabs shifted their focus to apps and shortly thereafter began their rise to the top when one of their apps exploded off the AppStore charts. Now with over 100 launches under their belt, Raizlabs can boast a team of over 70 people and develops not only for mobile, but for also for voice, IoT, AI, VR and more. In May of 2016, Raizlabs was the first agency in the United States to become Google Certified. So it's no wonder that Raizlabs is trusted by  international clients such as Six Flags, AAA, B&H and Bloomingdale's.
Follow Raizlabs on Twitter.
ROCKET FARM STUDIOS
Rocket Farm CEO Dan Katcher comes from a background in wireless technology. Here he led teams that designed web sites for brands like the NFL, CBS and TMZ. When the smart phone industry began to explode in 2008, Katcher founded Rocket Farm to help companies capitalize in this new market. Rocket Farm develops world class apps for iOS, Android and mobile platforms  – everything from mobile games, enterprise, SKDs, mobile APIs and more. As Rocket Farm likes to say  – they're prepared for platforms that don't even exist yet.
Follow Rocket Farm on Twitter.
ROCKET INSIGHTS
Rocket Insights was started by a group of developers and designers working for larger companies who wanted to bring their combined decades of experience to the agency world. As such, one of the key strengths of Rocket Insights is that they integrate closely with their clients existing development teams. If a client has a more experienced team, that means development goes twice as fast. Conversely, if Rocket is approached by a client with a junior development team, they can jump right in to bring everyone up to speed. At Rocket Insights, they love technology, but they're not married to it – they'll work with the best technology to deliver the best results for the customer. They do this by using sprint and MVP methodologies to help ensure their client's apps are slim, sleek and out the door in a timely fashion. Rocket develops for Android and iOS, as well as the web. Some of their clients include Hulu, Weight Watchers, Virgin and Comcast.
Here's a short video on some of Rocket Insights experiences working with voice and AI.
Follow Rocket Insights on Twitter.
ZCO
ZCO Corporation appeared in our list of Best North East US Agencies in 2015 and we're more than happy to give them a spot here in our best Boston Agencies list of 2017. Founded and led by John Olapurath in 1989 (when cell phones had to be carried in a briefcase) as a software development company, Zco has since then grown into one of the largest app development companies in the world. With more than 300 project managers, engineers and designers spread across 8 offices worldwide, Zco can handle just about any project that comes their way. Their mobile development services center on hybrid apps for iPhone, Android, Blackberry and Windows Phone and include platforms such as HTML5, PhoneGap, Xamarin, and Appcellerator. Besides mobile, their also develop for wearables, IoT and offer additional services like digital marketing, video and even 3D animation. As befits their status as one of the biggest and best app development companies out there, ZCo clients include Microsoft, BBC America and Motorola.
Here's a look at their 2017 portfolio:
Follow ZCO Corporation on Twitter.
TOP APP DEVELOPMENT COMPANIES BOSTON – YOUR TURN
Well – those are our picks for some of the best and brightest app developers in Boston.  So many more great agencies that we wanted to fit in but just didn't have the space for.
How did we do? Did we leave out a major player?
Let us know what you think by dropping us a line or a comment below.