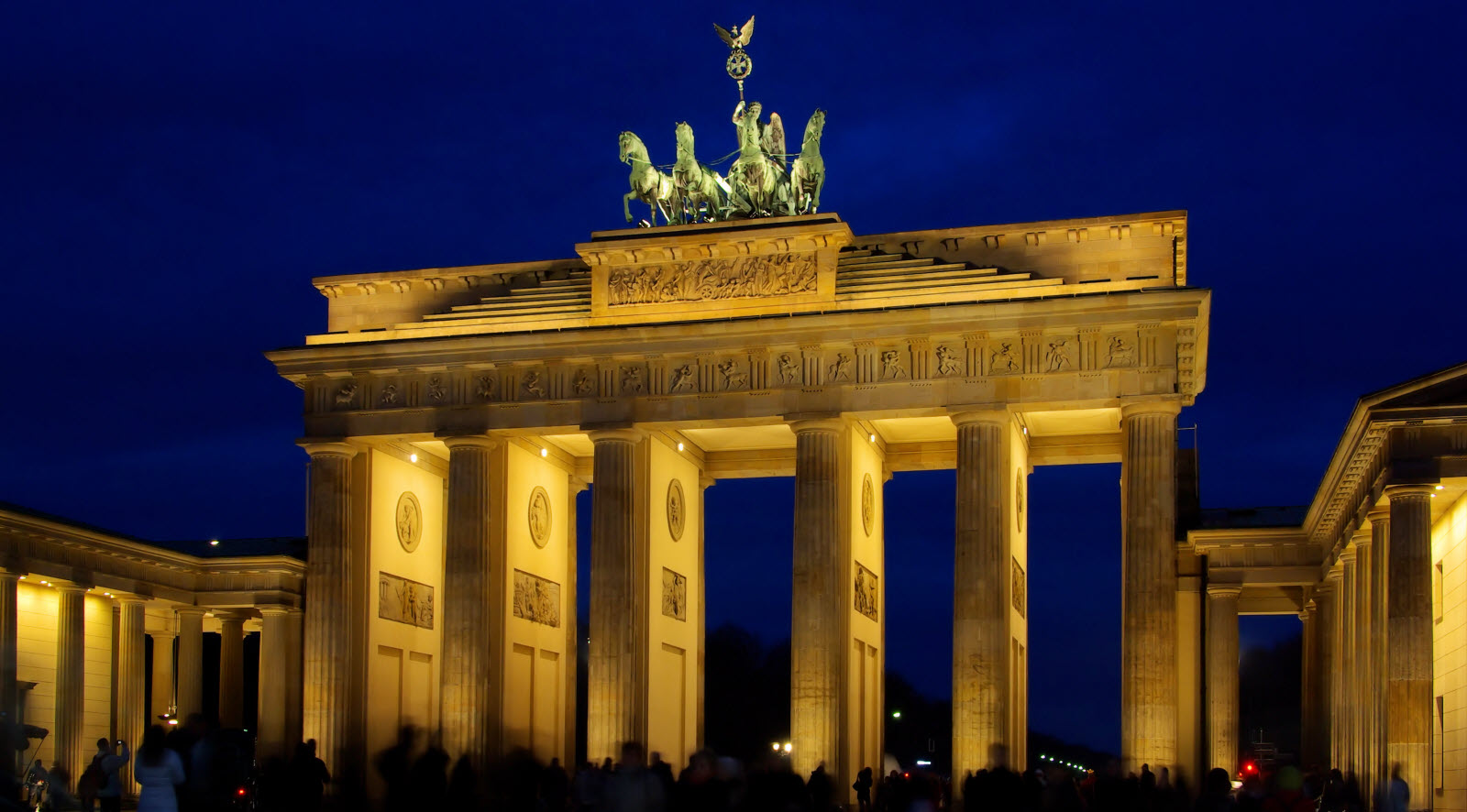 Berlin is a city with serious "tech hub" credentials and a rampant breeding ground for successful start-ups.
Statistics from European Startup Monitor reveal Berlin as the largest start-up hub in Germany, producing 31% of the country's new businesses. But the city's credentials go far beyond Germany. EU-Startups identifies Berlin as second only to London for such firms across Europe – quite a feat for a city with less than half of London's population!
A good proportion of these fresh, new companies need mobile apps, so it's no wonder that Berlin is also home to a host of world class app development houses.
Don't believe us? Here's a quick video about how Berlin has become the tech hub of Europe.
In this article, we introduce you to some of the best. So, let's get straight to the list (in no particular order):
DXY Digital GmbH
Originally established in Cleveland over a decade ago by Daniel Young, DXY Digital were quick to spot Berlin's booming tech and design scene and established their main European base there in 2013.
DXY's client portfolio reads like a "who's who" of household names, both from Germany and across the world. The agency's clients include Bosch, Aldi, FedEx and Nokia.
Like many progressive businesses, DXY maintain a flat team structure and have a focus on harnessing cutting edge tech. DXY currently specialise in apps focussed around medicine, business, and the ever-emerging Internet of Things (IoT) industry.
Find DXY Digital GmbH on Twitter.
Brandung GmbH & Co KG
Brandung GmbH is a large digital agency with offices in Berlin and Cologne.  Led by a three person management staff consisting of Max Heike, Michael Hacke and Niels Struckmeyer, Brandung has developed for clients such as Bugatti, L'Oreal, and Fujitsu. In addition to mobile app development, Brandung also offers online marketing, e-commerce and corporate communications in their portfolio.
Find Brandung on Twitter.
App3Null
Founder and CEO David Svanidze started App3Null after spending time as a Fund Manager in Munich. Located in the heart of Berlin, App3Null specializes in "high-end" mobile and web solutions. They've developed apps for the fashion, transport, public service and financial sectors. One of their earliest successes was Genius Camp, the first real-time IQ Quiz in the world.
NOVODA
Novoda is another app agency that's chosen Berlin as the prime position for a base in mainland Europe. The company also has a presence in the UK, US and Barcelona.
Novoda is also a Google Certified app agency with a very approachable vibe (they prominently display a phone number instead of hiding behind a contact form!) This communicative feel is also apparent in the company's blog, which is updated regularly with industry info and interesting insights into how the agency works.
Like all the agencies on this list, Novoda has a client list to be proud off. Names that stand out include The Times, SoundCloud and CCleaner.
Find Novada on Twitter.
Autentek
Autentek is a small boutique agency first established in 2007 and currently led by Immanuel and Johnnes Scheerer. But don't let their size fool you, they've created custom apps for companies such as SFC Energy, the PALL Corporation, and the Melt!, Splash! and Berlin Festivals. They specialize in mobile apps and develop native apps for Android and iOS. They can also bind your app to a content management system so you can update content yourself.
Find Autentek on LinkedIn.
Luvago GmbH
A small agency operating from their offices on the fashionable Berlin street of Kurfürstendamm, Luvago counts global corporate brands like Redbull and SAP on their client list. Founded in 2012 by CEOs David Deickhoff and Bjorn Wagner, Luvago emphasizes transparency, quality and speed in all of their mobile solutions.
Find Luvago GmbH on Facebook.
Karlmax Berlin, gmbH
Established in 2011, Karlmax chiefly began developing for the Android platform but has since expanded into other platforms. Led by Karl Szwillus, Karlmax has authored apps for the German culture magazine ARTE, the Berlin International Film Festival and energy supplier enBW. They develop for iOS, Android, tablets and web.
FTWK GmbH & Co. KG
FTWK, as they say on their web page, is in the business of delivering the future. Led by Lutz Haase (who, as he proudly states on his LinkedIn profile "gets stuff done"), FTWK builds and develops apps for world known brands such as Toshiba, Red Bull, Bayer and O2. Employing agile development methods, FTWK works to deliver innovative MVP products that inspire and amaze.
Find FTWK GmbH on Twitter.
NXTBGTHNG
Describing itself as "smaller and more focused," Berlin based nxtbgthng specialises solely in iOS apps. The company switched over to Apple's Swift back in 2014 and hasn't looked back.
They are open source fans, sharing some of their own work on Github for others to use. It's great work too, trusted by companies that include Fiat, Volkswagen and Red Bull.
Via a partner agency called evenly, they also get involved in cross-platform work,
Follow nxtbgthng on Twitter.
Top App Companies Berlin
So that's our wrap up of the top app companies in Berlin. What did you think? Were there any agencies we left out? Run an app agency and want to make sure you're included in our next list?
Leave a comment below, drop us a line or reach out to us on Twitter.