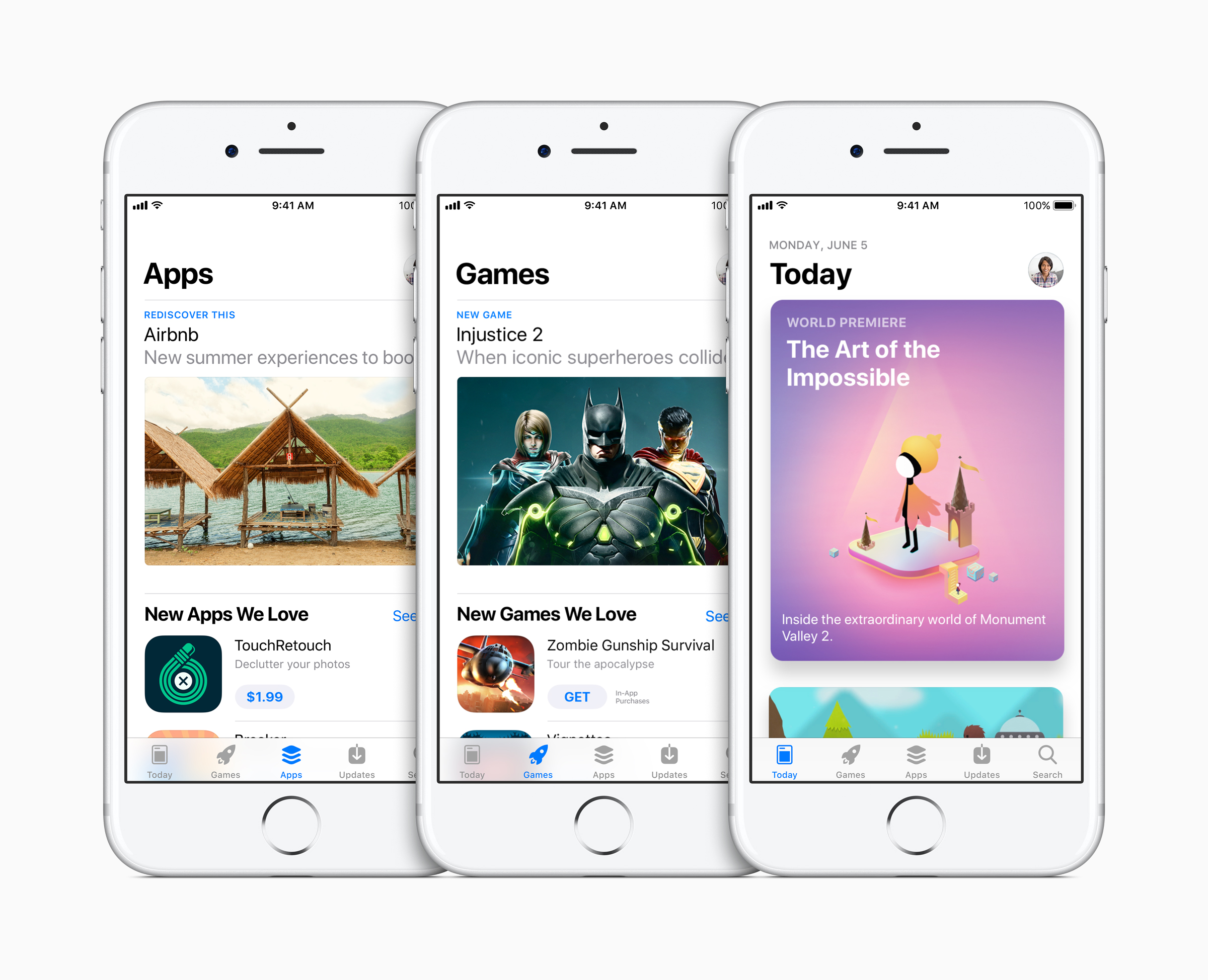 Word on the street is that most folks don't seem to be all impressed with the new gadgets and technologies revealed at the first day of  Apple's 2017 World Wide Developer Conference that opened on June 5 in San Jose, California.
Among the WWDC announcements, we got the inevitable intelligent speaker to compete with Echo and Sonos, a new iMac pro, a new iPad pro, a new WatchOS and a bunch of dev tools to make better and more immersive AR and VR.
Kinda cool, but what about those of us running app agencies?
App Store 2.0
The big news that will be of interest to those in the app world is the introduction a brand new shiny App Store. With the launch of the new store, it looks like Apple is making good on their promise to get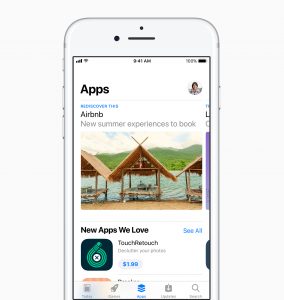 rid of all 32-bit apps. Just a few days ago, all the 32-bit app mysteriously disappeared from the App Store searches, only to reappear a few hours later. Industry scuttlebutt put this down to a test by Apple before the announcements of WWDC17.
It's not like we haven't been warned about this – we first got an inkling that Apple was up to something back in September 2016 when they announced a "purge" of abandoned and older apps from the App Store. Even before that – way back in December 2014, Apple was warning that all updates to software must include 64-bit support.
Bottom line? If you've got a client with 32-bit apps, now is the time to give them a call and update the app ASAP.
What Else is New?
Here are just a few highlights of some of the other changes that Apple is introducing in the new store: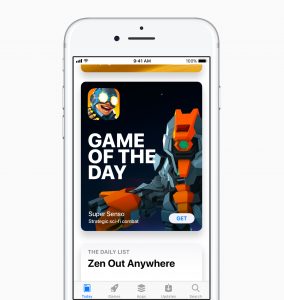 Today Tab – The Today Tab, which looks like it will occupy the most prime real estate on the App Store, is kind of like an "Editor's Choice" for apps. The Apple team will use this spot to highlight an App of the Day, A Game of the Day and give developers to tell the story behind the creation of their app.
Enhanced Product Pages – New product fields, localization and three autoplaying video snippets will augment the app user's store experience. Two of the new product fields include a subtitle section, which allows the developer to highlight the app with just a few keywords, and a latest news field, to give users the latest information and offers about the app. Key takeaway here is that video in the app store is going to be more important than ever, so now's the time to start adding some shots of your app in action.
Revamped Searches – Now, in addition to the app name and keyword, users can search for apps by developers, categories, tips, collections and in-app purchases.
The Big Picture for App Agencies
Exciting stuff, right? But what's it all mean for those of you running an app agency?
First of all, you need to convince your clients to stay on top of their apps and update them regularly so they don't get pulled from the app store. Rather than a "set and forget" attitude of developing an app for a client and then walking away when it's finished, sell the value of an App Store Optimization service (we can recommend a good one…)
Use an ASO tool to keep track of your client's apps as well as their competitors, see app screenshots, check keyword rankings, see downloads and track rankings over time.
Another awesome app tool that will help you keep your client's app as fresh as a new car smell is an App Analytics tool. Use App Analytics to see data such as where in the world your users are based, processing times of your app, and user engagement. Most importantly, an analytics tool will tell you what version of the operating system your apps users are running, as well as the app version. This lets you plan upgrades and updates to target your greatest number of users.

And to wrap it all up, present all this tasty data to your client in a Monthly App Report. At a glance, they'll be able to see all your app services in one consolidated monthly report – branded as yours, not ours. Send the report out automatically as it is, or edit it to add your notes and suggestions for steps your client needs to take.
With the announcement of the new App Store, now more than ever it's important to sell your clients on the necessity of keeping their apps updated, optimized and ranking in the app stores to avoid being part of the next great Apple cull. And the best way of doing is by using an awesome tool like Kumulos – App Analytics, Reporting, App Store Optimization and much, much more all in a single pane of glass – a one-stop dashboard for all your app needs.
If you haven't tried Kumulos yet, why not take us for a free test drive today?