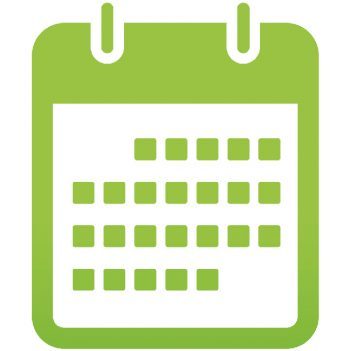 In our last article, we talked about How to Get Going With Recurring Revenue Services in Your App Development Business. At the end, we came to the conclusion that the best way to do this was to implement a monthly subscription type payment plan with your customers. Easy enough to say, but how do you actually do it?
And that's precisely what we're here to talk about today.
Before we get started, here's a short video from Google that talks about that very subject.
The setting up of a subscription style payment plan for your customers can be roughly broken down into four main areas:
1.    What are they paying?
Perhaps an obvious one, but it's also the most important. Have a think about what services you're planning to provide and decide on what you think is a fair price for them. Take a look around and see what similar developers or businesses are charging and price to match. Don't sell yourself too low, be realistic about how much it costs you to provide your service and also how much you have to make to turn a profit on each subscription.
On the other side of the coin though, don't get greedy. Charging too much right out of the gates will scare away potential customers straight to your competition. If you are intending to raise prices, for whatever reason, do it slowly and with explanation to your customers why the prices are going up. A little communication goes a long way.
2.   What are they getting?
This is directly tied into number one, but it's worth mentioning on its own. Once you've decided a price, really think about what services you are providing for that price. What is bundled into the lowest subscription fee? Are there various tiers of subscription? If so, what are the benefits of each? Are you offering "bolt on" services like reporting and analytics, push notifications or app store optimization? What about those services are attractive to customers? Why will they want to pay more to get them?
3.   Choose a payment solution provider
If you're just starting to introduce subscription as a payment option, you're unlikely to have the infrastructure in place to manage the billing of your clients. This is where a payment solution provider comes in. For a small fee, they will handle the leg work of providing a subscription payment service to your customers whilst you concentrate on your business. The most recognised providers for this kind of service are Paypal and Authorize.net, although Paypal has the advantage of being a familiar service that most people have used at some point. Many app development companies use solutions like Recurly to manage this process.
4.   Tell your customers about it!
Again, this one seems obvious but it is also important. Once you've decided everything and have put your subscription service into action, make sure to tell all of your customers that it exists. You otherwise run the risk of confusing and frustrating new customers, who feel that they have not been given the whole picture, and at the same time alienating your current user base because they feel that they have been kept deliberately in the dark. Never underestimate good communication with your clients; it can be the difference between seeing your new monthly revenues run like clockwork or seeing your customer base (and your income) slowly trickle away.
So as you can see, there are a great deal of advantages for an app developer in terms of using a monthly subscription package. But what do you think? Let us know in the comments below or drop us a message on Twitter, Facebook or LinkedIn. 
FREE WEBINAR
Ok, so you've read the post – and this recurring revenue thing seems pretty easy enough – but you have a few questions. No worries – that's why we've scheduled a webinar on this very subject with the very catchy name of How to Build a Service Layer into Your Mobile App Business on September 28, 2017 at 11AM EDT.
The best part? Its absolutely free. Following the webinar, there will be an open floor for questions, where you're invited to ask anything on your mind (about the app business, that is). Seats are limited, so be sure to register early.
HOW TO BUILD A SERVICE LAYER INTO YOUR MOBILE APP BUSINESS
THURSDAY, SEPTEMBER 28, 2017
11 AM EDT
REGISTER HERE