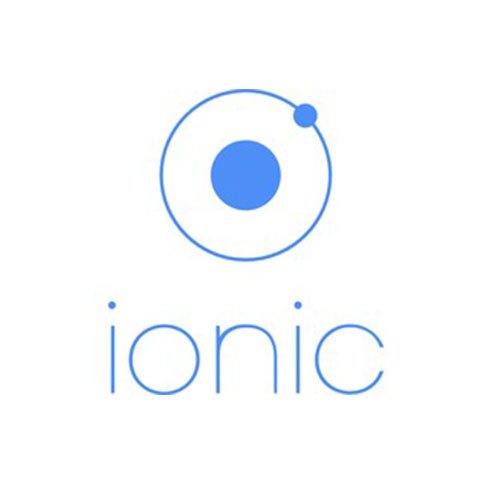 Remember when people kept telling you that learning HTML was a waste of time – especially if you were going to become a mobile developer? And then along comes Ionic Framework Apps.
With the introduction of HTML5 in 2014, HTML has settled in to stay and the good folks over at Ionic Framework recognised that right away. Which is one of the reasons they put HTML5 at the forefront of their native and hybrid app development platform. They mean what they say with their slogan "Build once. Run anywhere."
Did we mention it's easy, too? Here's a short crash course on how to get started.
Using an open source SDK, developers can create Ionic Framework Apps for both iOS and Android (yeah, Blackberry is in there too). And don't forget that the Kumulos Cordova SDK now integrates with the Ionic Framework so you have no more excuses for making lame apps.
With that in mind, here are five tips for building swesome apps with Ionic Framework.
1- Use Creator
Why make things harder on yourself? Don't want to get down and dirty with code? Are you more of a visual developer? Then Ionic creator is for you. Ionic creator is a drag and drop interface that allows you to go from idea to app store with just a few mouse clicks.
With Creator, Ionic gives programmers a ready made library of components that they can arrange to their hearts content. Once the app is designed, it can then be shared with colleagues for comments and suggestions. All finished? Easily export your Creator project to native IPA and APK files for installation directly on devices.
Creator also makes it even easier to sell your Clients on an app idea – using built in features like Add a Friend, have clients (or potential clients) check out an app while its still being developed to offer their input. Not to mention its easier than trying to get a non-techie to use Testfight.
2 – Use the Docs
Everyone tells you to RTFM. But with Ionic, this has never been so true. Why? Because the Ionic docs are good. Really good. So good, in fact, that you can copy portions of the code in the docs and drop them directly into your app. Why spend time coding a display list for avatars when its right there in front of you? Sure, you might need to modify the code, but it's a great way to quickly get the development ball rolling.
3 – Customize the Components
The component library in Ionic is a real timesaver. However, it's a bit a double edged sword in that – because Ionic components are so easy to use – everyone will be using them. This can quickly lead to your app looking like everyone else's. You can avoid this problem by introducing some custom CSS and tweaking some of the Ionic predifined classes to create your own styles.
4 – Let Ionic Take the Controls
The best part about Ionic framework apps is that you don't have to do everything. Making splash screens for both iOS and Android (ok, yeah, and Blackberry) in a number of different formats can be a pain in the a**. It takes enough time just to design the right app store icon alone – you've got better things to do. No worries, using the Ionic CLI, you can easily generate both app icons and splash screens for both iOS and Android simply by placing the appropriate files – Ionic can work with .png, Photoshop and Illustrator formats – in the platform directory.
5 – Go Native
One of the best ways to give your app users an awesome experience is by making an app seamlessly integrate into the operating system. And with the Platform Device Class, Ionic makes this easier than ever. iOS, Windows Phone, iPad and Android all have their own specific classes to give Ionic apps a native look and feel when the app is running. These classes can further be broken down on iOS and Android between different OS versions.
That's Not All, Folks
Of course, the highlights above aren't all the bells and whistles built into Ionic. As they like saying their documents, "the possibilities with Ionic are endless." But we hope its at least given you a few ideas on how to build awesome Ionic Framework Apps.
And, of course, you know that Kumulos is 100% Ionic friendly – we have a full function Cordova plug-in to assist with integration of Kumulos App Build, Push Notifications and Analytics features into your hybrid app.
Did we miss any of your favorite tricks? Feel free to leave a comment below or drop us a line on Twitter, our Facebook pages or in the Community forum.
Let's Make Some Money
So you're off to the races and, after reading our tips above, you're ready to start building Ionic Framework Apps, right? Hold on – there's more to the app business than just building apps. After all, you gotta pay the bills. No worries, it just so happens that we've started a Kumulos Webinar Series on this very subject. Our first webinar, How to Build a Service Layer Into Your Mobile App Business, will show you the ropes of getting started with earning that all important monthly recurring revenue.
Spaces are limited, so be sure to register today!
How to Build a Service Layer Into Your Mobile App Business
Thursday, September 28, 2017
11AM EDT
REGISTER