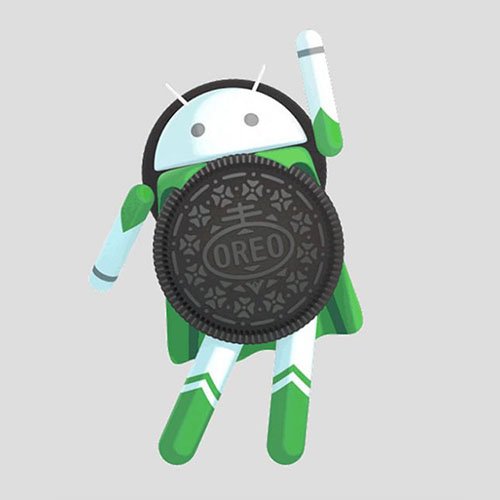 Android 8.0, codenamed Oreo, is here and with it, a whole raft of new updates that make the Android OS more fluid and responsive than ever.
The majority of the updates concentrate on visual improvements, such as Picture in Picture displays, fonts and adaptive icons, but there are plenty more changes under the hood as well.
Top 10 Android Oreo Updates
Rather than go through the entire list of updates, here are our picks for the top 10 biggest/coolest/notable new features.  Don't worry – if we missed one of your favorites, feel free to sound off in the comments below!
Notification Channels and Badges – Apps can declare channels, which are seen by users as categories. Users can now block categories and alter its behavior by controlling lights, vibration and lock screen privacy. Notification badges are also now supported. Badge functionality in Android is still, unfortunately, behind what you can get with iOS. With iOS, for example, a badge can display values and glyphs. Even with the improvements of Android 8.0, the badge is more of a flag, but its a start at least and will help drive more interaction with push notifications and the app itself. Here's a cool feature – badges can now take their color from their respective icon.
Background Location Updates – When your app is in the background, location updates will be less frequent. This can be a double edged sword in that it will prolong battery life, but, with less information flowing into the app, geo-location targeting could potentially be less accurate.
Settings.secure.ANDROID_ID For devices that come with Google Play Services, settings.secure.ANDROID_ID will return a different value for each app based on the sign in key and user profile.
Account Changes – Apps targeting Android Oreo won't be able to get access to user accounts using the getAccounts permission. Apps instead must rely on the AccountChooser activity. Account owners can now choose whether their accounts will be visible to other apps.
Background Execution Limits – Apps targeting Oreo will have limits on background processing. In most cases, only a small number of broadcasts can be used to start your app. Background apps cannot start services. Instead, you must use explicit broadcast reveivers, JobService, Firebase Cloud Messaging or the new API, startForeground.
Picture in Picture mode – All devices now support PiP. Apps can enter PiP mode from a paused or resumed state. Just be careful of that battery life, Eugene.
Fonts – Fonts are now a fully supported resource type. Font families can now be defined in XML, including declaring the fonts weight and style, as well as resource.  Downloadble fonts are now supported and avilable in the support library. All 800+ google fonts are now available in Android Studio. Apps can share fonts as well, which should lead to less overhead. Font nerds of the world rejoice!
Adaptive Icons Support – Developers can now control the way their icon appears in launchers and devices that use different icon shapes. Developers can now use an additional layer for animated icon effects – just don't go too crazy.
New Native Audio API – AAudio, a new native audio API, is now available for low latency tasks, such as effects processing and real time synthesis.
Wake Locks Released  – When your app no longer has any active activity, service or component, any wake locks it holds will be automatically released. If this will cause a problem with your app, there are alternatives to using wake locks, such as DownloadManager
for HTTP downloads, repeating alarms or Google Cloud Messaging as triggers.
Read the post? Now see the movie
Looking for something more in depth? Here's a video put out by Android HQ that has some more details about these new features.
What'd we forget?
Like we said, these are just our picks. Something you think we missed out on? Leave a comment below!
Developing Apps But Still Not Making Money?
We hear you. Tired of the boom and bust of the app development cycle? Do you wind up picking "the wrong projects" during down times? No worries, we're here to help. Register for our free webinar on Thursday, September 28 at 11AM EDT to learn how you can start making that all important Monthly Recurring Revenue with your app business.
Spaces are limited, so be sure to reserve today!