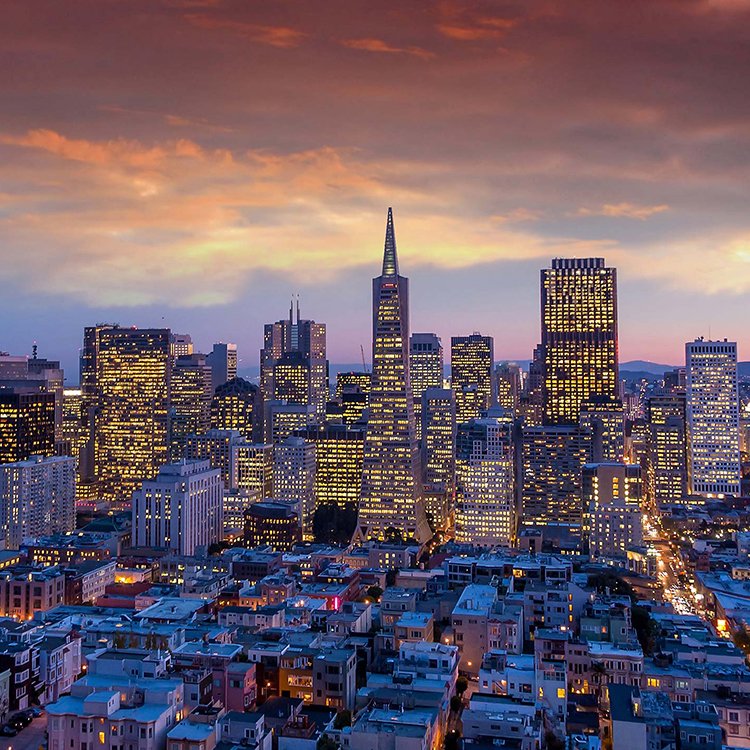 San Francisco has a strong allure for tech startups of all kinds. With a firmly-cemented reputation for attracting the world's brightest and best, it's no wonder the area is home to a wide selection of app agencies. Many of them boast enviable track records and head-turning client lists. We took the time to research the top San Francisco Mobile App Developers, in order to introduce some of the key players in this ever-evolving industry.
Top San Francisco Mobile App Developers
Let's get started:
Impekable
We mentioned head-turning client lists – and that's exactly what Impekable has, with a list that includes 10 Fortune 1000 companies. Clients include Groupon, Google and Hewlett Packard.
With offices in San Francisco, San José and Fort Collins CO, Impekable is led in part by CTO James Zimmerman and is a full-service design and development agency with experience spanning a vast range of industries, from retail to healthcare.
Impekable's highly complementary client testimonials demonstrate the effort the company has put into their processes, something discussed in this YouTube interview with Pek Pongpaet.
Follow Impekable on Twitter.
Appstem
Appstem grabs your attention immediately when you notice Tesla at the top of the client list! Appstem developed the company's internal iPad app for sales and marketing. Enterprise Car Rental and DUFL also feature on Appstem's portfolio.
The company was founded back in 2008, and has offices in San Francisco and Portland, OR. With a track record of over 200 mobile apps, the company has a well-established roadmap for projects, encompassing everything from UX / UI design to Quality Assurance.
This YouTube video features Appstem's CEO, Robert Armstrong, talking about some of the company's recent projects.
Follow Appstem on Twitter.
Exygy
Founded by CEO Zack Berke in 2006, Mission Street-based Exygy has a specific focus on delivering "digital products and digital strategies that solve challenging social problems." This is an agency with strong "making a difference" credentials.
Exygy's past projects include work with the San Francisco Mayor's office to create a portal for affordable housing, and the creation of an app for Girls Who Code, a non-profit dedicated to closing the gender gap in the technology field.
A YouTube recording of an Exygy training session on Human Centred Design gives a good insight into the unique way this agency works. It's an approach that's found Exygy a place on the Inc5000 list of America's fastest growing companies for two years running.
Follow Exygy on Twitter.
Mokriya
Based just behind Cupertino City Hall, Mokriya has over 50 full-time employees working on cutting-edge projects led by CTO and founder Pranil Kanderi. Their projects span wearables and virtual reality as well as more "traditional" mobile apps.
Mokriya's impressive client list includes such names as Twitter, Google and SanDisk. The SanDisk project, still in progress at the time of writing, should result in a whole new way to "transfer files between iOS devices."
Mokriya has attracted staff talent from all over the world, and has been in business for six years.
Follow Mokriya on Twitter.
Daxima
A large firm with a rich and varied service offering, Daxima has offices in India and Croatia as well as California. The company's a true veteran of the industry, founded back in 2002 by tech expert (and former PC Magazine analyst), Ryan Tabibian.
Daxima's customers include Cisco and Myworkdrive, a company delivering file sharing solutions to a range of customers including Oxford University.
Daxima offers "traditional" software development services alongside their work on apps, and also performs infrastructure projects such as Office365 migrations.
ArcTouch
ArcTouch is another agency with a client list that speaks for itself. The company has produced stunning apps for the likes of Audi, CBS and Yahoo.
The company was founded by two college roommates, Adam Fingerman and Eric Shapiro, who became employees of Apple. The launch of the iPhone inspired them to start an app company in 2009, and that company now has a team of over 100 people. As well as an office in San Francisco, ArcTouch has a presence in New York and Brazil.
ArcTouch is active on YouTube, and this video is from one of their recent Hackathons. It gives good insight into how they think and approach mobile app projects.
Follow ArcTouch on Twitter.
Tivix
Tivix is a company with an impressive global presence. In addition to their San Francisco HQ, the firm has offices in New York and Portland, and further afield in London and Poland.
Tivix was founded by Chairman and Silicon Valley entrepreneur  Bret Waters in 2008 and works with clients of all sizes and types. There are big-name firms on the roster including Apple and Microsoft, as well as NGOs such as UNICEF and The European Commission.
Tivix describes its ethos as "engineering heavy," with a focus on "rock solid and scalable" apps. The team also has a passion for open source and maintains a presence on Github.
Tivix has an informative promotional video available on Vimeo.
Follow Tivix on Twitter.
Menlo
Menlo is a large firm that combines software and app development with a wide range of other technical services, including cloud infrastructure provision and managed services. The company has an office in India as well as a Santa Clara HQ. Menlo is lead by Gary Prioste with an impressive management team around him that includes software veteran Paul Bach.
Menlo is a well-known in Silicon Valley, with a client list that includes such names as Target, Dell and LinkedIn. Menlo also has partnerships with Microsoft and Amazon.
This blog post gives an interesting insight into Menlo's approach to building a Minimal Viable Product to get started on the road of developing a new app.
Here's a recent interview with Gary Prioste that gives you a good feel for how the firm thinks.
Follow Menlo on Twitter.
Intellectsoft
Intellectsoft has been in business for a decade and achieved a tremendous amount in that time. The company boasts 35 Fortune 500 clients and has worked with names including Harley Davidson, Eurostar, and the UK's National Health Service.
Founded by Valery Kurilov and Dmitri Lipnitsky they have built a businesss with over 230 full time engineer. This is a large company, offering a vast range of complementary technical services alongside app development.
Intellectsoft's company presentation on YouTube provides a great introduction to the company and its clients.
Follow Intellectsoft on Twitter.
Y Media Labs
Y Media Labs is another major player on California app scene. Since being founded in 2009 by CEO Ashish Toshniwal, the company has grown to span six offices across the world, now employing around 240 people.
Household names abound on Y Media Labs' client list: Facebook, Apple, eBay and L'oréal are just a small selection. The company's portfolio includes a rich selection of fully featured apps for these big names – and plenty of others.
Y Media Labs has a distinguished past, and seems to be heading for a bright future. In 2015, they were named by Forbes as one of America's "most promising companies."


Follow Y Media Labs on Twitter.
Sourcebits
With a true "mobile first" ethos, Sourcebits is a pure mobile app agency with over 600 such projects to its name, including 30 "chart topping" apps.
The company employs over 150 people across the world. They work on projects for companies everyone will have heard of, including the likes of Intel, Cisco and Bank of America.
Named as a "cool vendor" by Gartner, Sourcebits is an agency with a fabulous client list and some serious credentials.


Follow Sourcebits on Twitter.
Top San Francisco App Agencies
Of course, those are just our picks. Did we leave out your favorite agency? Have dealings with agencies on our list that you wanted to let us know about?
Drop us a line below or reach out to us on social media to let us know.
If you enjoyed this article, check out some of the other posts in this series where we name our top picks for top app agencies in Boston, New York, Washington, DC and, further abroad, Berlin and the Netherlands.