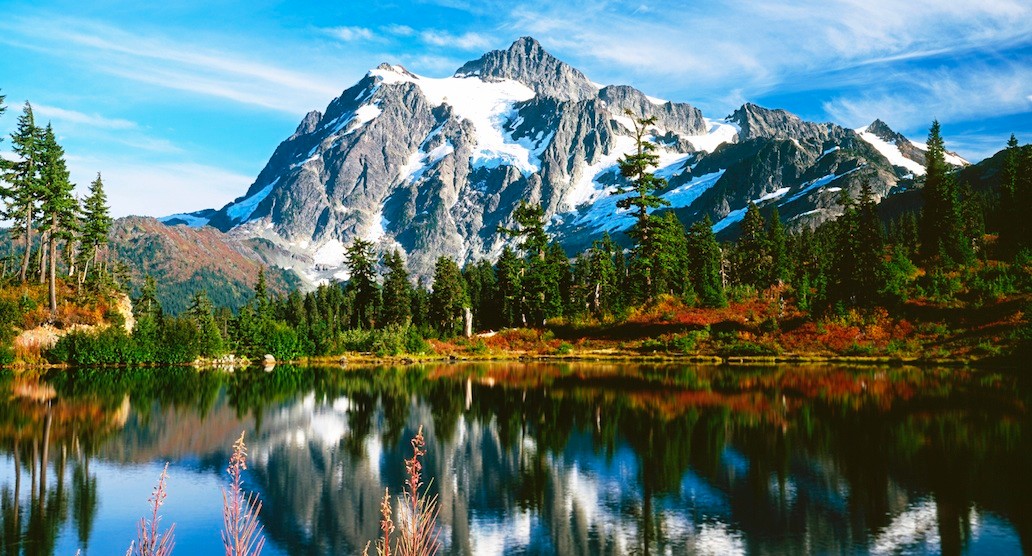 You don't need to head too far north from Silicon Valley to arrive in other places with a burgeoning tech and start-up scene.
Both Seattle and (more recently) Portland have gained positive reputations in the world of technology. Offering a somewhat less frantic and considerably less expensive business experience, these are cities that are firmly on the radar of entrepreneurs as an alternative to the Bay Area.
We decided to look at the mobile deveopment scene in the Pacific Northwest and provide a rundown of some of the area's leading agencies. So, please find below the app scene's "cream of Cascadia."
We begin in Portland, and then move north to Seattle.
Forix
All the app agencies on this list can list some impressive household names on their client roster. Forix will definitely impress the sporty types, with clients including Adidas, GoPro and Asics.
Headed by company President Ngu Nguyen, Forix's team has extensive experience throughout the app development lifecycle. The company details a comprehensive roadmap that begins with initial persona and industry research and follows up on app launches with an ongoing "measure and refine" process.
Forix's promotional video provides an insight into the company, and discusses how it tackles new projects.
Follow Forix on Twitter.
Infinite Red
Portland is home to one of three of Infinite Red's American HQs, with other offices in New Orleans and San Francisco. The company's three founders include Todd Werth, a programmer with two decades of software development experience.
Infinite Red's client list includes companies of all sizes, including household names such as Microsoft and Berkeley University. The company produces both mobile and web apps.
Infinte Red's well-populated Youtube channel will introduce you to the company and also includes extensive footage from the company's Chain React 2017 event.
Follow Infinite Red on Twitter.
7/Apps
With a team including past members of Apple and Disney, 7/Apps has years of expertise to share with clients. Those clients include Portland-based businesses, household names like Clinique, and organisations including The National Parks Foundation.
The company, led by former Apple employee Juan Fernandez, seeks to create apps that truly disrupt and don't just copy what's already out there. It's well worth checking out the portfolio to see how this works with real-life examples.
Follow 7/Apps on Twitter.
Uncorked Studios
Uncorked Studios was established in 2010 by Marcelino Alvarez and has built up an enviable roster of clients since then. The big names include Intel, Google, Samsung and Skype. Intriguingly, some of the details of these projects are private – an inevitability when the company is "working on the future!"
Aside from this necessary secrecy, the company is very open about its people and processes, sharing a wealth of information on its website and regularly updated blog.
This YouTube video shows CEO Marcelino Alvarez discussing the Internet of Things at a 2016 event.
Follow Uncorked Studios on Twitter.
DevelopmentNow
With a significant track record for winning awards and accolades, including a place on the Inc 5000 in 2017, DevelopmentNow is a Portland-based company that's really going places.
Led by former medical school student turned programmer, Ben Strackany, DevelopmentNow specializes in mobile and responsive web projects and has a rich history of work to show off. Clients include the likes of Time Warner Cable and Kelly Services.
This YouTube video from a recent DevelopmentNow "open house" event gives a great insight into the company and its work.
Follow DevelopmentNow on Twitter.
Pixel Lab
Established in Seattle since back in 2008, Pixel Lab has built up an enviable client list and an impressive project portfolio. Their customer line-up includes big names in tech such as Microsoft, Yahoo and Evernote, as well as prestigious brands such as BMW and Disney.
Pixel Lab develop for the web as well as for mobile and specialise in "simple, fun and intuitive experiences." These include the Red Bull Rampage project, which won a Webby award in 2014.
Follow Pixel Lab on Twitter.
Inventive Mobile
A small but perfectly formed agency, Inventive Mobile has a small team, but that hasn't stopped it doing business with the likes of Oracle, Xerox and Intel.
The company's online portfolio shows examples of this work, including the advanced FitnessIQ exercise app for Android devices. This was developed for Intel and demonstrated at Mobile World Congress.
Inventive Mobile's apps have been downloaded in excess of 10 Million times.
Ratio
Ratio, recently acquired by Globant, is a "multi-screen" agency, with an incredible track record in the entertainment industry. As well as apps for mobile, Ratio work on other platforms such as Roku and Xbox.
It's hard to know where to start with the client list! iHeartRadio and Disney sit alongside Condé Nast, Fox and Sony – and there are plenty more besides.
The company has a large and sociable team, led by CEO Nate Thompson, a true stalwart of the Seattle business scene.
Follow Ratio on Twitter.
Bilberrry
Bilberrry is a full-service agency with a wide range of other offerings alongside app design, including social media marketing and SEO content services.
As well as their office in Seattle, Bilberrry has a presence in Kyiv, Ukraine. The company has worked with brands including Chipotle, Gap and Whirlpool.
Bilberrry's website proudly showcases several projects that are notably strong on user experience across mobile and web, including a comprehensive comparison engine developed for reviews.com.
TOP PACIFIC NORTHWEST MOBILE APP DEVELOPERS
Of course, those are just our picks for some of the top Pacific Northwest Mobile App Developers. Did we leave out your favorite agency? Have dealings with agencies on our list that you wanted to let us know about?
Leave a comment  or reach out to us on social media to let us know.
If you enjoyed this article, check out some of the other posts in this series where we name our top picks for top app agencies in Boston, New York, Washington, DC and, further abroad, Berlin and the Netherlands.