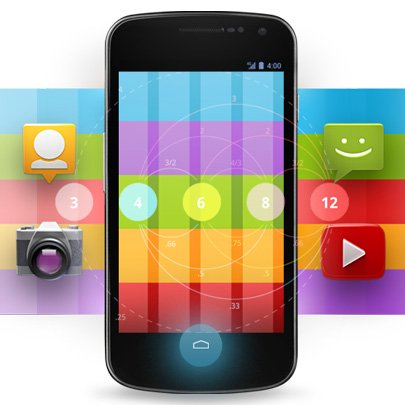 Recent figures have shown that up to 80% of the apps in the iOS App Store are made by small developer teams of 10 or less, rather than large developer corporations as you might expect. With over a million apps on the App Store currently, that's a lot of small app developers, many of whom are start ups.
It may sound like the App Store and app development in general are great places for Start-ups to get involved, and make no mistake, they can be. There are too many success stories from the app world to discount. That doesn't mean, however, that diving head first into this world is guaranteed to make you money.
In fact, the truth of the matter is somewhat less ideal, as this article on small app companies in The Verge illustrates. Once high flying firm Pixite went from App Store darling and all expense paid retreats in Palm Springs to in-house office retreats above a hair salon.
On the other side of things though, the most successful developers were those who were consistently found to spend more on their marketing; with top earners ($50k plus profit) spending an average of 14% of their time advertising their product and setting aside up to $49,000 as their marketing budget.
This is a perfect example of the problems many app development companies face.
Despite maybe having a lot of technical knowledge, many know less about marketing, advertising, how to monetise their clients apps effectively and how to operate as a fully fledged business, rather than a one off app development contractor.
With that in mind, here are a few things we've discovered that app development businesses could use some help in, and some advice to get your company started if you need it.
Tip 1: Marketing
We already quoted the number up there, but it bears saying again. When you're selling a product, marketing is everything. If people don't know you exist, how can they buy what you're selling?
Apps are like any other product in that regard, and with over 2 million other apps in the App Store alone, along with roughly the same number in the Google Play store, when launching a new app you have some stiff competition even if in just numbers alone.
But, even just by knowing this, you have an advantage over many other app development businesses already.
It's a sadly all to common story: a development company makes an app, launches it and then just leaves it sitting lifelessly in the app store. The hope? That people will find the app on their own, spread the word and make it an underground hit. This may sound like an almost romantic way to market your product, but as with most romantic tales, there's not a lot of truth to it's real life effectiveness.
Leaving an app languishing in the sea of other apps is a guaranteed way to lose money. You won't be attracting customers to your client's app, or their money, to you.
So instead of following that all-too-well trodden road, get out there and market!
Generate hype and buzz for your client's app before you even launch it. When you launch, launch big, and with as much fanfare as you can and then once it's launched start pushing it in every way you can. Word of mouth, Facebook, Twitter, press releases, PPC, SEO, there are plenty of ways to get your company and your client's app out there to be found by customers.
And once the app is launched – there are only three words you need to know: App Store Optimization. A good ASO tool will let you keep track of your apps screenshots, reviews, keywords, ratings and comments – an even better ASO tool will also let you compare those to your competitors apps.
Remember, you may have thousands of customers out there just waiting for your client's app, but they'll never download it if they don't know about it.
Tip 2: Monetisation
It seems like a simple question really.
How is your client making money from the app? By getting people to buy it of course!
This is sort of a trick question though, because there are many ways to monetise an app, and not all of them work as well for different types.
For example, if you've developed a high quality, complex app that, say, acts as an Augmented Reality map for hikers trekking through the mountains, do you really want to advise yoru client to sell that with the Freemium model? Would that be the most effective thing for a niche market?
Instead, for that kind of app, a Premium model is much more likely to be effective due to both the quality of the app and the intended audience.
Freemium, on the other hand, lends itself well to subscription based services due to the effectiveness of "bait and hook" tactics where the user can use the service on a trial or with reduced function where upgrading gives unlimited, full access to the service.
Games lend themselves to Freemium models also, as well as microtransactions. Both of these have proved very effective in the MMORPG market for supporting games that have fallen out of favour with the subscription paying crowd.
Tip 3: Business management
This one is just as important as marketing, but more subtle.
It encompasses everything to do with how you run your app development company, and even if you're doing it on your own, you still need to make sure that you're running it like a business and not like a hobby.
Even if one of your client's has a successful app, it doesn't instantly mean that you will be a successful business – as seen in the Pixite case study mentioned above.
So how can you stop that from happening?
Well, a few things.
First, keep making good products. Apple is the epitome of this ideology, and despite minor mishaps along the way, continue to dominate in creating customer loyalty and thereby, huge profits.
Second, don't spend what you don't have.
It seems like another obvious statement, but it still one of the top reasons for companies, and especially smaller businesses, to go out of business. They employ too many staff, they roll huge sums of money into projects that even someone with no experience could tell them were going to be failures, or they don't plug spending leaks or keep close tabs on their finances. Keeping a solid track of your incoming and outgoing finances is a good way to spot places where you're overspending and plugging the leak before it starts to pull the ship down with it.
Last, Monthly Recurring Revenue is key. Don't get into the game of treating apps as a one off project. You finish the app, upload it to the app store for your client and wipe your hands clean. You're leaving money on the table – lots of it. Use bolt on services like App Store Optimization, Reporting & Analytics, and Push Notifications to keep both users engaged with the app and your client engaged with your services.
Which is why you've come to the right place…
Webinar
It just so happens that we're running a webinar series on the very subject of growing your mobile app business with recurring revenue. The last installment in this series, How to Price Recurring Revenue Services in Your Mobile App Business will be held on October 26, 2017 at 11AM EDT. The webinar is free and spaces are limited, so be sure to register today.
Don't worry about missing the first or second installments in the series – you can still watch them on our site! In our first webinar, we show you how to get going with recurring revenue services in your mobile app business, while in part two we concentrate on building a service layer into your mobile app business.
BUILDING YOUR MOBILE APP DEVELOPMENT BUSINESS
In the end, it's all about recurring revenue – smoothing out the peaks and troughs between app development projects so you can keep your business running – and attracting new customers.
What did you think about our tips? Did we miss anything? Feel free to leave a comment below, in our community forums or by reaching out to us on social media.