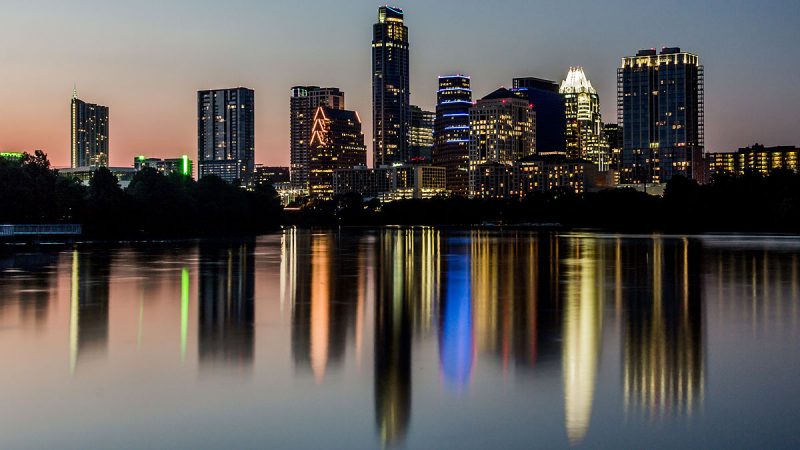 Cowboy hats? Check. Horses. Check. Lone Star Beer. Check. Yep – Texas has all these things, but there's one thing that Texas has more than any other state in the US – and that's Tech (with a capital T). In fact, in 2017, Texas was the number one technology exporting state in the entire United States, beating out California, the home of Silicon Valley. It's no wonder then, that so many in the mobile app development game are turning to Texas when it comes time to found and build tech companies.
So we've decided to….erm…."round up" some of our favorite top Texas app agencies and share them with you. We did the same back in 2016 – have a look at our Top Texas Mobile App Developers 2016 list.There are a couple of familiar agencies from the last time we did this, but you'll also see a whole bunch of new faces as well.
Ready? Slip on them Justin Ropers and let's get these dogies movin'…
The BHW Group
BHW, based in Austin, and led by CEO Brett Burnett, is a digital product design and a development agency. In app terms, they're ancient – they have over 12 years experience in building over 350 mobile and webb apps. To BHW, happy employees make better software, which is why the median employee tenure there is 6 years and they've been selected as one of the best places to work in Austin for the past two years. Brands they have worked for include Chick-fil-A, the University of Texas and numerous SMBs and startups and they boast of several 5+ year relationships with clients.
Follow BHW on Twitter. 
Jackrabbit Mobile
If you're looking for some of the best tacos in Austin, everyone knows you head to East 6th street. But what most people don't know is that's where you also go for some of the best IoT and app development this side of the Pecos.  That's because East 6th Street is also home of Jackrabbit Mobile – even the name is Texas-y. Jackrabbit is the first of our Top Texas Mobile App Agencies of 2017 to make a repeat appearance from our Top Texas Agency 2016 list. In addition to their IoT and app development, Jackrabbit is skilled at providing solutions for legacy hardware and software, obscure languages and other integration projects that might not be run of the mill. They also work with emerging technology like Augmented Reality (AR) and wearables. Here's a cool video of some Jackrabbit developers integrating a drone with an Apple watch to fly the drone using gestures.
Jackrabbit's clients include Oracle, Salesforce, FICO and that Austin stalwart LIVESTRONG.
Follow Jackrabbit Mobile on Twitter.
Moove-it
Another Austin based agency, Moove-it designs and develops software solutions for industries including healthcare, finance, education and real estate. When working with clients, Moove-it brings over a decade of experience developed from continuous work in challenging environments. In addition to developing apps and devices, Moove-it also supplies software solutions for small businesses up to enterprises as well as staff augmentation. Their full-cycle, full-stack services indude developing for iOS, Android, Java, Ruby and JavaScript. In addition to their headquarters in Austin, Moove-it has additional offices in San Francisco and Montevideo, Uruguay. 
Follow Moove-it on Twitter.
Praxent
Praxent, another Austin based agency, wants you to know one fact up front – over 68% of software projects fail. It's a pretty depressing statistic if you're about to head into the app market, but Praxent is there to help ensure customers get the help they need BEFORE they start writing one line of code. Using a principle known as the "Cone of Uncertainty", Praxent digs into a deep into a full industry and competitor analysis to ensure market fit and validate any feature assumptions. In simpler terms, when developing, Praxent starts with the "Why" rather than "How." Their services run the gamut from Mobile App Development, to Product Design & Strategy, UX Design, and Web App Development on platforms including .NET, Drupal, Java, Python and Ruby on Rails.
Follow Praxent on Twitter.
Softeq
Houston based Softeq offers development for consumer based mobile apps as well as custom native apps for the enterprise – as well as everything in between. After Jackrabbit, Softeq is the second holdover from our Top Texas App Developers 2016 list. Softeq builds both for iOS and Android, as well as Xamarin for cross platform needs. In fact, as mentioned on their website, the Softeq team loves developing in Xamarin. But Softeq doesn't let their love of Xamarin bind them to a single cross platform solution. They also develop for  Cocos2D-X, Unity, Marmalade, Corona, Flash Air, UDK, just about any platform that fits the needs of the customer.
In addition to apps, Softeq develops for IoT, wearables, Augmented Reality, drones, and even Unity3D for robots.
This video contains just a small sample of some of the devices and platforms that Softeq has developed for:
Follow Softeq on Twitter.
Bottle Rocket
Bottle Rocket CEO Calvin Carter remembers standing in line for the first iPhone back in 2007 and instantly knew the device would change everything. The day after the app store was open to developers, Bottle Rocket was launched. Ten years, 200 employees, and four Apple Hall of Fame Apps later, Dallas based Bottle Rocket is still going strong. They develop for both iOS and Android, as well as wearable, AR/VR, voice and web applications for clients like Coca-Cola, Chik-Fil-A and the Food Network.
And if that wasn't enough, Senior Director of Engineering, Amy Czuchlewski, was recently named to the D Magazine C-Suite as one of the 500 most powerful business leaders in North Texas.
Here's a little bit of Bottle Rocket UX Guru Adam Polansky in action at the Bottle Rocket studios for the first episode of the new web series ProjectUX.
Contact Bottle Rocket on Twitter.
Five Pack Creative
Five Pack Creative is located in the very Texas-y sounding town of Frisco, near Dallas. Five Pack's main focus these days is on mobile app development as it relates to Augmented Reality (AR) and Machine Learning. They've even coined a new term for their work in this area: Augmented Engineering (AE). With Augmented Engineering, Five Pack Creative can embed their specialized engineering team into your product workflow. Perfect for when you've hit a roadblock during development of an app and not quite sure where to turn next. 
Here's Five Pack Creative's Jeremy Stroud at the 2017 CIO Arena Conference in Dallas, TX and his presentation: Mobile App Development: How to Innovate and Accelerate.
Follow 5 Pack Creative on Twitter.
Funsize
Not an app development agency per se, Funsize just does such great work that we felt like we had to include them in our list. Funsize is a young and dynamic agency located in – where else – Austin. When it comes to design and development, they embrace everything that is agile. Lead by CEO and Head of Design, Anthony Armandariz and his wife Natalie, in their short 5 year lifespan, Funsize has already worked with clients such as Oracle, Capital One and PayPal. They also work with VC Funds to launch new companies and even invest in other startups. And if that wasn't enough, Funsize is one of the few agencies on our list that hosts their very own podcast, called The Hustle.
Here's a video of the Funsize crew in in action during their Method Week team exercise.
Follow Funsize on Twitter.
SWIFTKICK
Swiftkick is a hands on mobile agency founded in Austin, Texas in 2015. How hands on? Let's put it this way, the company leaders, Marc Doering and Timothy Moose, both highly qualified developers. assume full responsibility of each and every project. Not only are these guys good but, as their web site puts it, they kick ass (swiftly, we assume). They work with both big brands and small startups and have delivered apps for the likes of Experian, CSID and Squareroot.
Follow Swiftkick on Twitter.
ROCKSAUCE
You name it and there's a 99% chance that Rocksauce does it – from product strategy, to design, to devlopment and product launch. The same goes for platform development: iOS, Android, web, SDKs, APIs and even animation!  They don't start out with a MVP like most agencies. Instead Rocksauce focuses on creating a MDP (Minium Delightful Product). The Rocksauce approach starts with the UX where they focus on the features of the app before they move into the branding and design phase of the project to dial-in the look, feel and personality of the app. As they like to say, Rocksauce isn't about just creating apps, they're about creating happiness. And they've created happiness in the form of apps like Keyminder, Ticktalk, Quiller and many others since Rocksauce was founded in 2010 by design maven and creative guru Q. Manning.
Ready to get started with your next app? Watch the Rocksauce demo video for inspiration!
Follow Rocksauce on Twitter.
AppShark
Since 2007, Dallas based Appshark has been one of the world's leading Salesforce integration specialists. As part of this, AppShark developed Open SMS Pro, an app that allows users to send SMS messages from any Salesforce application. But AppShark isn't just about Salesfore – they've designed and built custom web and mobile apps for companies like Conagra, Algonquin, and Beckman Coulter.
Follow AppShark on Twitter.
Top Texas Mobile App Agencies 2017
So, pardners, that's our roundup of Texas Mobile App Agencies for this year. Of course, this is just our opinion – you might disagree with some of our picks. That's totally fine! Feel free to leave a comment below to let us know who we missed!