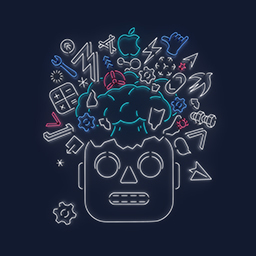 This post was originally published May 30, 2019 and has been updated with a link to WWDC19 what app developers need to know.
WWDC19 will take place June 3 – June 7, 2019 and the mobile app performance team here at Kumulos can't wait!  So, what do you think we can expect from #WWDC19?
Each year, we announce the key points and how WWDC announcements affect mobile app development agencies. This year is no exception. Why not take a look at WWDC19 what app developers need to know and see how accurate these predictions were?
WWDC19
Each year, Apple holds the Worldwide Developers Conference near its campus in California. It gives thousands of global developers a chance to meet up with Apple engineers. Moreover, they can attend workshops and software development sessions.
The keynote from Apple is always much anticipated.  Major announcements from Apple not only set the stage for the rest of the week but set the stage for many mobile app trends.
What to expect at WWDC19
This year, we're definitely expecting to see new versions of iOS, macOS, watchOS and tvOS.
IOS 13
Apple will introduce iOS 13, the next-generation version of iOS. The update is set to include some pretty useful new features like Dark Mode which is finally coming in iOS 13, and other features like a new sleep mode that mutes incoming notifications and darkens the lock screen.
MACOS 10.15
The next-generation version of macOS, macOS 10.15, will be unveiled at WWDC. We've heard that macOS 10.15 could be renamed macOS Mammoth, with other rumoured options including macOS Monterey, macOS Rincon, and macOS Skyline. What will it be?
OTHER SOFTWARE RELEASES
Along with iOS 13 and macOS 10.15, Apple will unveil new versions of tvOS and watchOS. tvOS 13 is expected to be a minor update, but watchOS 6 will bring some exciting new features to the Apple Watch. App developers will need to take note!
For example, in watchOS 6, Apple has several major features planned that will overhaul the watchOS operating system. The Apple Watch is gaining its own App Store, so users can download apps right from their wrists for the first time. Now that's cool!
MAC PRO
We've heard rumours to suggest that Apple is considering previewing the redesigned Mac Pro that's in the works at WWDC. Will we see it?
ARE YOU GOING TO WWDC19?
If you were lucky enough to get WWDC19 tickets via the Apple lottery system, get in touch with us and let us know what your highlights are. Kumulos is a regular exhibitor and attendee of many industry events including APS Berlin, APS London, MWC Barcelona, MWC New Delhi, MWC Los Angeles, TNW Conference and more!
WHY WE'RE OBSESSED WITH #WWDC19 NEWS
We eat, sleep and breathe mobile apps. Kumulos mobile app performance management platform is trusted by thousands of mobile app developers across the globe.  Kumulos is the system that helps you, and your clients, deliver success from mobile apps. What's more, we help you deliver recurring revenue services that grow your business!
Kumulos is the most comprehensive mobile app performance management platform for mobile app development agencies with Push Notifications, App Store Optimization, App Analytics, Crash Reporting & Diagnostics, Document Sharing, Collaboration & Content Editing, all in one place. Did you know, Kumulos mobile app analytics was a finalist for Best Mobile Analytics at App Growth Awards 2018, Berlin. Moreover, our Push Notifications feature has been named a top Push Notifications service by Mobile App Daily, Business of Apps and The Tool.
FREE TRIAL OF KUMULOS MOBILE APM PLATFORM
Sign up for a free trial ahead of #MWC19. See why thousands of mobile app development agencies are already using Kumulos to grow their business. Then, contact us to arrange a demo.