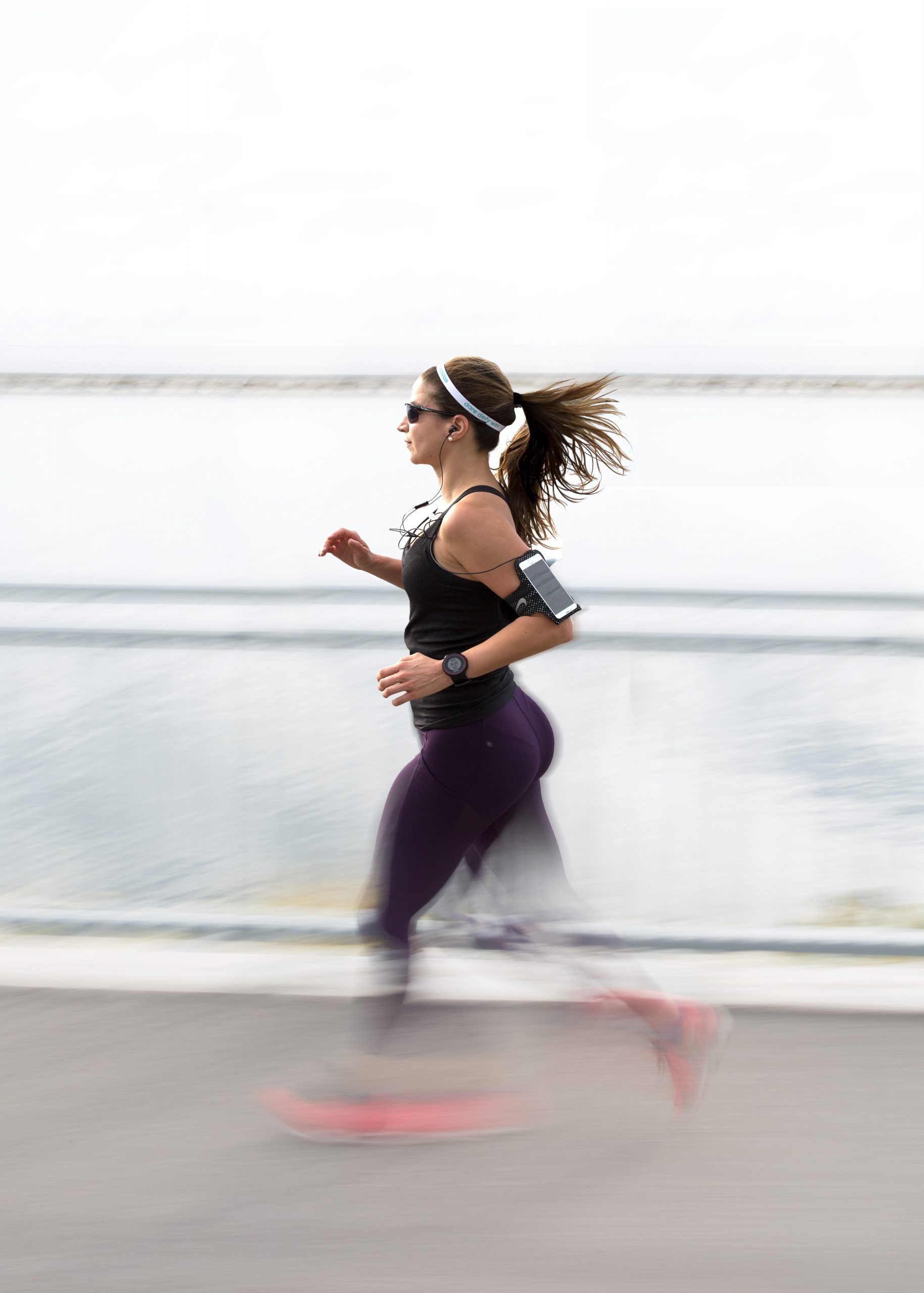 It's January, the start of a new year. Gyms around the world are flooded with new faces determined to better themselves. In the modern age there's some 'new year resolutioners' that you'll find are not reaching for the dumbbells, but for their smartphone. The market for health and fitness apps is booming and offers an alternative method to manage and control your own well-being. The key to customer retention in apps is to engage the user. Evaluate your campaigns using analytics and see what works for your users. Drive for success this year with the motivation levels of a January gym sign-up and use analytics to get a deeper understanding of your audience.
Research by Statista found that revenue in the fitness segment is expected to show an annual growth rate of 5.0% (CAGR 2019-2023). This is expected to result in a market volume of $20,499m by 2023.
For your app to be a part of this market increase you need to be focused not only on acquisition, but how to keep users active.
Retention and Engagement – essential for health and fitness apps
For an app to be successful it must be as good at retention and engagement as it is at acquisition. By delving into your app analytics you will be able to make data-driven decisions to optimize your mobile app screens and improve your user onboarding process. What's more, it will help you with your messaging strategy in 2020. Not only do you want to increase engagement with in-app notifications but you want to boost retention with push notifications.
In this blog, we'll take a look at some of the leading health and fitness apps and highlight the features that create great users, giving you tips for engagement and retention. This post discusses health and fitness apps but this can be applied to other industries such as hospitality.
There is a huge market for health and fitness apps in the Google Play and Apple App stores. They all claim to give you the necessary tools to improve your health or fitness. There are apps to work on your physical fitness, mental well-being or even music apps designed to keep you in the zone when you're working out. They all fall into the health and fitness category.
Health and fitness apps often find more success in customer engagement than other genres of app. Users become loyal to particular apps, often engaging with them daily. Mobile marketers in all markets can learn from the user engagement success in the health and fitness sector.
4 ways to boost engagement of health and fitness apps
So, let's take a look at some of the popular health and fitness apps and the features that engage their users. People want a high quality health and fitness app to use from the comfort of their mobile device, wherever they want to work out, or whatever their health goals. Those who still enjoy a gym membership, probably still want a few health and fitness apps to compliment their workout schedule or they may even take a holistic approach to health with a meditation app.
So, here are the 4 ways to boost engagement when it comes to health and fitness apps.
Easy sign-up – and onboarding for paid subscribers
Convenience – with personalized notifications
It builds loyalty – with an engaging experience
Data privacy is taken seriously
1: Easy sign-up – and onboarding for paid subscribers
Many health and fitness apps start with a free trial and then encourage people to sign up for a paid account. It's important that the sign up process is easy and is followed by a good onboarding experience for the user. Once the user becomes a paid subscriber there needs to be change in CX to give the feeling of becoming a valued customer.
Jillian Michaels Fitness App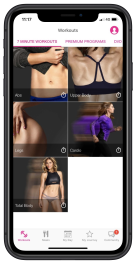 Jillian Michaels app is a one-stop-shop for all fitness goals. It's a paid app and at around $90 per year, it currently has over 20 fitness programs (of varying lengths), adjustable difficulty settings, and a meal planner. Some folks describe it as like having a celebrity "tough-love" personal trainer in your pocket.
From the moment you download the app, it's engaging. There is a video from Jillian explaining the benefits of the app and then a simple form to complete with your details. It all feels very positive. The prices are displayed up front, but with the option to start a 7 day free trial.
No matter the fitness level, this mobile app encourages members to keep going. Whether they are at an expert level or just starting out. This app drives membership retention and makes it easy to stay engaged at just a drop of a button. At Kumulos, we especially like the use of video content!
You can download the Jillian Michaels Fitness App here:
MyFitnessPal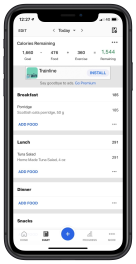 MyFitnessPal is a calorie counter and diet plan app to help reach a healthy weight. This app has a really nice onboarding experience, especially for an app with so many features.
After allowing you to sign up with Facebook or your email, the app guides you through your goal. When you have set up your goal, MyFitnessPal has a step-by-step guide to get you acquainted with the functionality of the app. You then fill in your daily diet, water consumption and other health stats. The app is simple to use and doesn't need much instruction. In terms of functionality, MyFitnessPal actually gives you a lot of free features before you have to pay.
You can download the MyFitnessPal App here:
2: Convenience – with personalized notifications
Users will of course download a health or fitness app for the health benefits. However, in addition to the convenience of having the health features on their mobile, users will be more engaged if they receive personalized in-app messages and push notifications. When mobile marketers take the time to analyse their app data and segment their audience to send relevant, targeted messages, they tend to see higher engagement and loyalty.
Comparehare found that almost 30% of fitness fanatics use fitness apps more than 10 times a week. The more personalized content you can send them, the higher this will be! When it comes to monitoring and managing health conditions, this is especially important.
My Diabetes My Way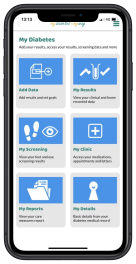 My Diabetes My Way (MDMW) is an app that supports self-management of diabetes. It gives patients access to hundreds of multi-media educational resources, e-learning courses, and access to their NHS data (electronic health record), and home recorded data (home blood glucose monitoring, weight, BP, activity data). MDMW enables goal setting, secure communication between patients and health care providers, and gives automated tailored care reports and advice based on individual parameters. The use of messaging to send out personalized medication reminders is impressive.
You can download the My Diabetes My Way App here:
3: It builds loyalty – with an engaging experience
With so many apps in health and fitness and indeed thousands competing within niche areas of the health market (e.g activity tracking, sleep, relaxation etc.) app developers need to ensure that their app is engaging enough to stop users looking for an alternative. Whether it's the use of messaging to alert people to the values of the app features or deliver premium content to paid subscribers, the mobile marketing strategy plays an important role in building loyalty.
Couch to 5K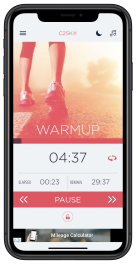 The Couch to 5K app lets users choose from a selection of virtual coaches which give you audio cues during your workouts. You can also listen to your favourite playlist through the in-app music player. With GPS support, it logs all workouts and is easy to track progress. It's a 9 week program and with so many positive reviews, the developers have done a great job to instil loyalty.
You can download the Couch to 5K app here:
Yes!GO App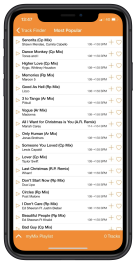 Yes!GO is the #1 Fitness Music Producer in the world. With the YES!GO App, users can access the entire 'Yes!' Fitness Music library of professionally pre-mixed albums or unlimited custom/non-stop mixes. Used by a large customer base of fitness professionals, the app has a loyal fan base.
You can download the Yes!GO App here:
4: Data privacy is taken seriously
Fitness trackers use GPS tracking or can connect to your mobile's GPS which allows them to tell where you are at any given moment. Not only is your location stored but some apps have the capability to show data such as when you were in a deep sleep. That's why it's essential for manufacturers of apps that use 'wearables' to build customer trust when gathering sensitive data.
Fitness app developers, just like every other app sector, have suffered data breaches. The breach that hit UnderArmour's MyFitnessPal in 2018 will no doubt come to mind. It exposed the usernames, passwords, and email addresses of more than 150 million users. While hackers typically go after data they can easily monetize (like your credit card details) the thought that location data was exposed is especially bothersome. Given that joggers and bikers generally run and ride near home, attackers could also identify where the user lived by looking at where the majority of their routes began and ended.
Fitbit App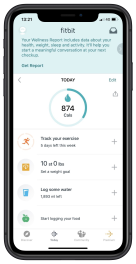 Fitbit App is one of the leading health and fitness apps and ranked second highest in terms of downloads in the Google Play Store in the United States in November 2019.
When it comes to security, a lot of fitness apps have been subject to vulnerabilities. Fitbit still remains a strong leader in the industry when it comes to their privacy policy etc. Although it's not clear how Google's acquisition of Fitbit will affect security, we're confident they will continue to value consumer privacy highly.
This app is also very good at allowing users to customize the push notifications, allowing users to switch notifications on and off depending on their preferences.
You can download the Fitbit App here:
Calm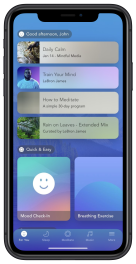 Calm, the meditation app has helped millions of users reduce stress, anxiety, and improve sleeping patterns. Everything from the soothing blue screen to the copy "take a deep breath" defines the overall relaxing feel of the app. The setup is really easy and the onboarding process guides users to set their goals. There is a free 7-day subscription before users would need to pay for the premium version.
The privacy policy notice is the first thing you see when you install the app…you need to read and accept this before you can see any of the features. They explain very well why they collect personal information and reassure users that it's in order to improve their Calm experience.
According to App Annie, Calm was the number 1 free app in the iOS store in the US in December 2019. Calm certainly seem to know how to engage an audience. They're definitely developing for the future market too, with a 'Calm Kids' section within the app.
You can download the Calm here:
Make it a healthy 2020 for your app
So, take a look at these successful apps and think about the features and messaging strategy to make your app a success in 2020. With some extra thought about the sign up process, personalized notifications and a comprehensive privacy policy, your app engagement will improve.
About Kumulos mobile user engagement platform
Kumulos offers a number of features to assist app developers in engaging users through mobile messaging and measuring engagement analytics. To learn more about driving engagement, take a look at our push notifications and in-app messaging feature guide.
Kumulos platform provides app analytics so you can evaluate campaign results to improve your next campaign. Kumulos gives you everything you need to make an app successful. In one dashboard, you can also benefit from the App Store Optimization feature to help increase downloads and outshine competitors in app stores. When it comes to the technical performance of the app, there's also a crash reporting and API Endpoint Monitoring feature.
Contact us for a product tour, or start your free trial today.