Part One: The history – and importance – of customer loyalty 
Megacity, small city, town or edge-of-town, few of us can step out of our own front door these days and walk but a short few steps before encountering an artisan coffee shop, pop-up pie stall or concept cake outlet. It seems everyone's offering us a piece of their pie; but whilst many of these new cafe staples can bring tears to the eyes of traditionalists, competition for your loyalty to our new foodie overlords is fierce. It's also just one reason why customer loyalty strategies sit at the very epicentre of their business models: if they fail to get your repeat business, wave bye-bye to that free turmeric latte next time you're passing.
4 out of 5 people are more likely to engage with a brand that offers incentives (Loyalty360)
For cafés, fast food drive-thrus and other quick service restaurants, repeat business is critical for long-term success: it costs a business between five and twenty-five times more to acquire a new customer than it does to sell to an existing one. What's more, existing customers spend on average nearly 70%  more than new customers. Key takeaway – customer loyalty matters — and well-planned, well-executed customer loyalty schemes will usually end up paying for themselves. 
But hold your horses – it's not as easy as printing a few stamp-cards and waiting for the stampede (no pun intended). It's just that that loyalty is getting trickier and trickier to acquire the more crowded the sector becomes. Sure, a one-off donut purchase is great, but it's hardly going to pave your drive-thru with gold, and nor is it going to have customers banging down your door for bags of the things for the next 20 years. No – it's your devotees who sustain your business, and this fact of QSR life isn't likely to be usurped any time in the future. Let's tarry here for a second to emphasise:

Loyal customers convert and spend more often with brands that they like than the ones they're indifferent about (or of course, actively dislike).

Loyal customers spend more than brand sluts (hey, don't blame me –

it's a thing

).

Loyal customers tell anyone and everyone about positive –

and

especially negative – brand experiences … 
So what does reward look like for these loyal followers? Frequent purchase stamps, booking priorities, a free (extra large for me please) bag of fries or a custom-built 4-storey pizza of your choice – these kinds of loyalty programs are good at getting us back through the door for more, but how hard are they really working for the brands that run them, and could they be doing better? Hell, yes! A lot better!
According to GartnerL2 research, 82% of US adults say they're loyal to certain brands. That's a lot of loyalty, but although many QSRs believe that their customers are salivating to buy into every loyalty program on the go, the fact is that only just over a quarter of us ever do – and another quarter of us don't bother with loyalty programs at all. What's more, only 27% of us think that the offers we get through these loyalty programs are actually relevant to us. In fact, these miserable figures are enough to make a brand think that loyalty probably isn't that important anyway. Surely you'd be better off investing in other more profitable areas of your QSR business? Well maybe not … 
A (very) brief history of loyalty …
Loyalty programs have come a long way since the Donny Osmond Fan Club's purple lollipop giveaways to loyal fans circa 1974 (don't ask me how I know). But if Donny doesn't tick your boxes (what's wrong with you?), what about Green Shield Stamps, Air Miles or the coupons on the top of cereal cartons and cookie boxes – all early(ish) examples of brands attempting to drive loyalty across their customer base, and all operating in an internet-less, mobile-void world. Today, the world around us is a different beast, driven by digital and a very new world order – though sadly minus Donny and his lollipops.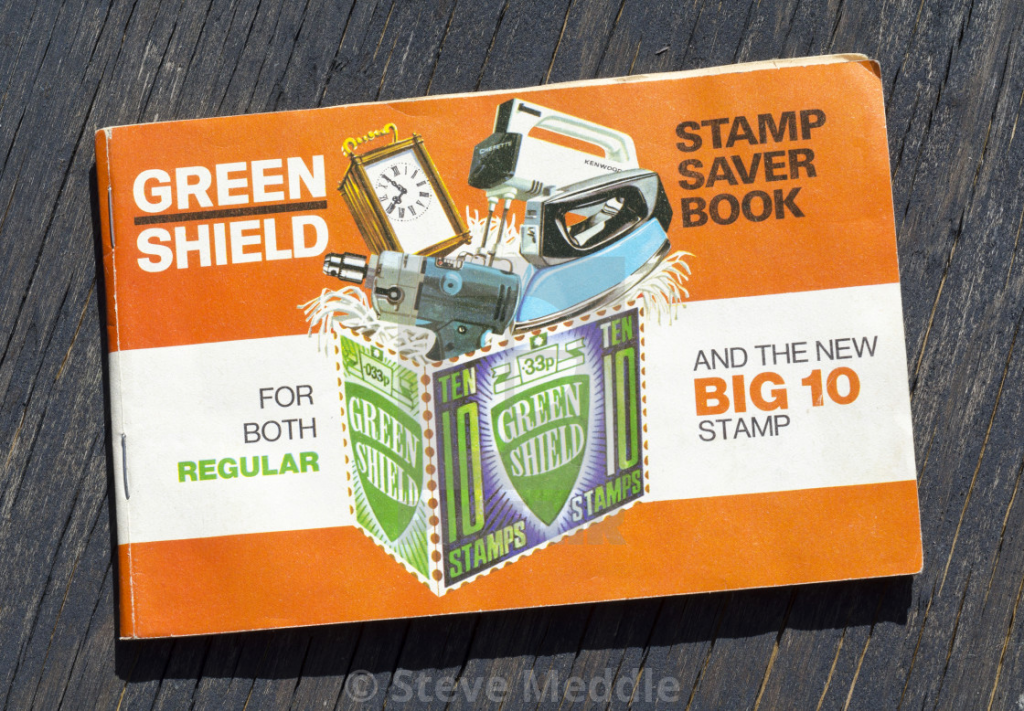 … and Loyalty in 2020
In my purse today, a Target, Walmart and Starbucks card selection, and a drawer full of others at home. I've also got over a dozen coupons to use at various malls, restaurants and leisure venues uptown, but I'm willing to bet I'll never get round to using any of them. Traditional loyalty programs like these might sound good on paper ( does anyone use that these days?) but in reality, they're just putting obstacles in our path. Forgot your card? Too bad – it's full-price coffee for you today. Didn't remember you have a $5 off coupon gathering cobwebs in your wallet? Sorry, love don't live here anymore. Small wonder these programs do little for their creators. Sure, your customers might still be spending money with you, or maybe they got a better, more valuable deal elsewhere. But either way, how would you know what your customers are doing without the intel these programs are meant to gather? 
91% of consumers suggest that omnichannel experiences are either important or critical, with 29% suggesting that companies should be where I want when I want, ready to share and communicate how I expect (CMO)
And yet, the well-planned, well-executed Loyalty programs work – for business, for customers and for the bottom line. The best of the bunch mix a robust understanding of customer behavior, a seamless brand experience across each touchpoint they'll find you, and valuable, relevant rewards that give consumers a reason to stick with you. If you think loyalty's for the marketing department with too much time on their hands, it might be time for a rethink:
You'll find it easier – a lot easier – to retain and engage your customer base. Elements such as gamification through points and rewards will give your audience reasons to keep coming back to your app. It's not all about the purchase – engaging your customers beyond a mere transaction is the name of the game. 
You'll save money, and likely a shed-load.  As we've already pointed out, it costs a business far more to acquire new customers (five – twenty-five times more)  than it does to sell to an existing one. 
Over time, you'll find you can stop competing on price – instead, this new playing field will see you enhancing the customer experience of your brand by connecting with them on far more meaningful, value-add terms. 
You'll enhance your CLV – or customer lifetime value. The data gleaned from your rewards program will mean that over time you'll be able to calculate the CLV for each and every one of your customers and build out a business model which focuses on strategies to engage and retain them over the long-haul.
And you'll inadvertently create brand advocates – OK, so maybe not inadvertently, but word-of-mouth is the key factor for between twenty and fifty percent of all purchasing decisions (Branderati), and  73% of millennials feel it's their responsibility to help friends and family to make smarter purchasing decisions (the pressure!), you better be on that list of recommendations.  
Convinced? You should be!  Loyalty programs have moved on,  now a crucial element of the successful QSR business model that's delivering massive opportunities for growth and longevity in an increasingly crowded marketplace. The numbers speak for themselves – Starbucks rewards program has seen them add two million active users to the scheme in just twelve months; Chipotle's loyalty program and accompanying app have seen the enterprise practically double its digital sales since launch, and Domino's stratospheric leap up the app charts with it's For the Love of Pizza loyalty campaign, has yet to be beaten. If you're ready to bring the love to loyalty, check back next week to find out what mobile's got to bring to the rewards party, and what your loyalty app needs to do to keep that love alive.
What to Do Next…
At Kumulos we understand what it takes to retain and engage users on loyalty apps. Our award winning omni-channel messaging platform gives you the tools to target the right users, in the right location at the right time. Book your demo today and see how Kumulos can deliver real business results for apps.
Read Part Two 'Why Mobile – and what makes a good rewards app' here.