In-house or agency expertise, whichever route you take for your next mobile app development project, there's one thing crucial to a successful outcome – the mobile app development framework you choose to build the app. 
Like a framework for pretty much anything, the mobile app development framework is the foundation on which you'll build your code – but different frameworks offer different benefits. Some do really well at helping developers to build super-fast, high-performance health apps for example, while others do better at delivering apps that require exceptional security, such as those you see in the Finance space. Others yet may support the delivery of a highly frictionless user experience, the kind that users demand in gaming apps. So the big question is, with so much choice out there, which framework is best suited to the app you're planning to build?  The good news? We've put a guide together to help you figure out what to look for when deciding on the best option for your project. There are a ton of questions you'll want to know the answers to so you can pick the optimum framework for your app build … 
Which platform are you building for – iOS, Android or Hybrid? Different frameworks are used for different platforms, and each comes with its own set of benefits. Be clear at the outset about which platform – or platforms – you're planning to run with.

Who is your target audience? Creating the optimum CX for E-Commerce will differ from that of Finance, for example – and different frameworks will ensure you deliver it.

What are the app's key features? Will users regularly need a lot of storage space, for example, or perhaps an in-app chat feature will be a big selling point … or maybe there will be a lot of financial transactions that require robust security. You'll need to identify these early to ensure your chosen framework can manage the important stuff.

How much does speed matter? Certain app development frameworks provide developers with the opportunity to build for optimum speed, an essential factor when it comes to the ultimate app experience – and you'll need a little extra of the stuff if you're going for a gaming app.  

What's your budget? The million-dollar question for every app project, but not all frameworks are created equally, and some are going to eat into your budget quicker than others.
So which mobile app development framework is best for my app?
There are a ton of frameworks out there right now, but the top three – React, Ionic and Flutter – are pretty much unchallenged because they're so damned good at doing what they set out to do. If we're honest, there's little between them, but we've put our heads together to determine the advantages – and disadvantages – that each of these frameworks offers.
React Native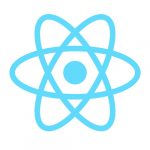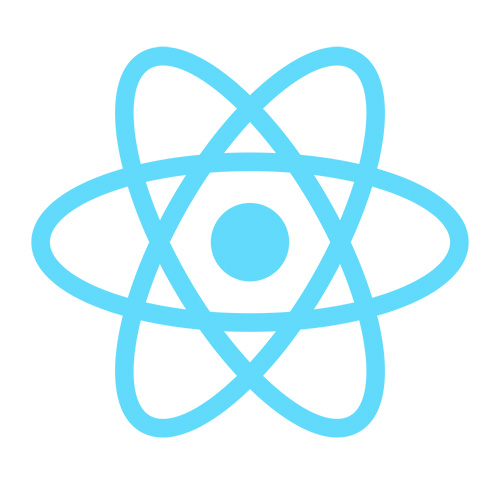 If your app needs exceptional performance, lots of features and a bells-and-whistles interface, then the React framework might be the one to deliver – Facebook, Instagram and Airbnb can't be wrong. One of the most popular frameworks, React Native for both Android and iOS provides developers with the tools to create high-performance apps in shorter development cycles and quicker deployment times. It also has the added benefit of having one of the largest communities of developers which means that if – or when – you run into issues, you've got the expertise of thousands of experienced React developers at your fingertips to help resolve them. So why so popular?
It's easy to learn

It enables faster, more efficient mobile app development.

… and helps deliver optimal app performance

Offers hot reloading

Needs smaller teams

It loves simple, responsive UI design

and support for 3rd party plug-ins

… all making it pretty cost-effective
Not bad, right? But you'll also need to consider the downsides:
There can often be compatibility & debugging issues

Custom modules can be limited

And it needs more native developers for some platform-specific modules
Apps built on React Native:
Facebook

Walmart

Instagram
Flutter
Currently, the most popular cross-platform alternative to React, Flutter is Google's dalliance into cross-platform app development. But it's much more than just another framework – Flutter has a lot going for it. Its main draw is that developers don't need to write any platform-specific code because there's a lot of shared code between the platforms – which in our books is a BIG uptick:
It also delivers

great

app performance – perfect for gaming apps and those using animation

It's also known to easily adapt to different screen types – so flip, fold or bend (ok, we're kidding about that last one … for now), your app will look fabulous whatever it's wearing  …

And it offers hot reloading – so any changes you need to make can be quickly applied. We know this matters.

Which in turn, of course,  means a faster development time – also critical 

It's really easy to learn, even for folks without much coding experience

The framework preserves platform-specific behaviour so apps look and work like native ones

And being a Google product, it has great support
That's quite the list … but like all good things, there are (we think very minimal) downsides:
The Flutter community is pretty small compared to its main competition React. Flutter developers are catching up and creating new libraries and plugins, but they still have some way to go.

Despite the fact that it delivers a platform-specific look and feel, for the purists, it might not be as great as it could be.

It's a young technology, so there's always the possibility that it could evolve in ways that we might not be on board with – but this is how it's always been, and for us, it's almost not worth mentioning …
As you'd expect with the new kid on the block, everyone's scrambling to develop on Flutter right now … here's our pick of the pops:
Alibaba

Stadia

BMW

Groupon
Ionic
With more than five million apps, a large community of developers and a pretty solid reputation, Ionic  has a lot to offer. Open-source and featuring an abundant library of front-end building blocks and UI components, it's being able to ship very good-looking, high-performance apps that keep developers coming back for more. Here are a few other advantages it's got going for it:
It comes with a cornucopia of default CSS and JavaScript components which do very well at covering most of the key elements you'd want to build into your mobile app … so features like navigation, form Inputs, tabs and sliding boxes. What's more, its themes and components are customizable, so you can be as creative as you like. 

It's frontend agnostic, which means developers get to use any (or no) JS frameworks such as React or Vue.

It's one codebase' makes it developer-friendly

And it comes with a fabulous selection of UI elements

A lot of the big names use it – from IBM to NASA to Target … but it's also a favourite of small businesses 

It's got a great community, which matters a lot to developers who value sharing ideas and solving problems together.
Disadvantages:
Performance. An app built with Ionic can perform less optimally – and though this is unlikely to be picked up by most, on gaming or 3D heavy apps, it's a distinct possibility. 

Hot reloading is, in general, more difficult to set up on Ionic. 

Builds have been known to randomly crash on the Ionic framework – but we suspect this is the case across all frameworks so we wouldn't let that put you off.

It's harder to set up hot reloading on Ionic, and this could bump up dev time.
There are a ton of great apps out there that use the Ionic framework, but our favourites have to be:
Diesel

MacLaren

Nationwide
Choosing your mobile app development framework in a nutshell
There's no golden formula when it comes to choosing the right framework for your app development – your business requirements, your audience requirements and your app requirements will all impact the choice you make. Ultimately, a framework that fulfils as many of your specific needs, including those of your developers – will win out. A framework that has a robust developer community, addresses the challenges that you'll face and which has the flexibility to meet your app's future requirements will win – if you're unsure and would like to explore your options, talk to us!