You've got the idea, you've done your market research, and you're confident – more than confident – that your app could, if launched successfully, be one of the big hitters. But with 36 billion downloads; $34bn in consumer spend and consumers in 12 major verticals spending over 4 hours every day (and rising!) in mobile apps, your competition is fierce. Finance, gaming, retail, QSRs and travel – whatever your big app idea is, you can bet that there are a thousand others ready to launch alongside you – how will you take yours from concept to launch, and maintain growth in your chosen market?
Over 160,000 apps are launched every month on iOS and Google Play stores, so your strategy for launch and growth requires robust planning and seamless execution. Without both, you'll be set adrift without a sail, left at the mercy of forces that will, in all likelihood, see you sink without a trace.
What a successful app launch looks like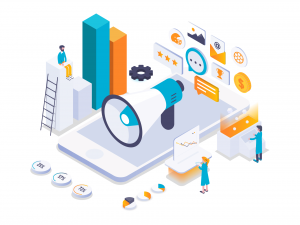 Even though we're all operating in a crowded market, mobile app success is still a very real possibility for those that plan their launch strategy well in advance of d-day. Doing your market research, staying on top of the latest app and consumer trends, and being able to demonstrate your value proposition in ways that your audience can quickly grasp are the building blocks that will help you to stay on track:
1. Understand the Competitive Landscape
With over 5 million apps in the Apple and Google Play stores, you've got your work cut out for you – whatever your idea, chances are that an app, or one very similar, already exists out there. Your challenge is to ensure your app becomes the preferred choice of your target audience, and as such, the insights you glean prior to launch are going to be critical to your app's long-term success. Here are the key areas you'll want to focus on as you plough through the research stage:
Establish which apps out there are similar to yours

, and identify exactly who your competition is. What do their downloads look like? How many users? Are they making any money? What are they

not

doing well?

Take a deep dive into your competitors

. Download and use their apps, scrutinize them inside and out, identify what they're doing well, any friction points, and what your app does better (or worse). For launch specifically, you'll want to do an in-depth sweep of their app store entry – cost; app title; description; screen-shots/video demos and reviews, as well as which languages the app is available in.

Pull as much information as you can on your target market.

Who are they? What apps do they currently use? How well are these apps performing? What does growth look like for these apps? What

don't

your target audience like about these apps (reviews will be gold dust!). Knowing these details

in depth

will help you to set realistic goals around future growth, which means you can plan well in advance on how you're going to get to where you want to be.

And establish a solid keyword strategy.

Having everything in place without defining your keyword strategy is a rookie mistake – don't make it! Research

in-depth

the search volume and levels of competition for the keywords your audience is using to find the apps in your space so that you can identify the ones that will work best for your app. This is a bit of science, so if it's not your area of expertise, find that expertise somewhere else – guessing isn't a good idea when it comes to keywords, and your strategy could make or break your chances of success.
2. Prepare your launch strategy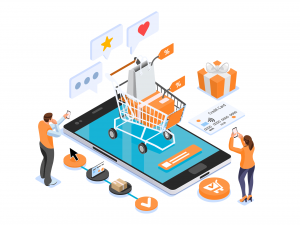 After completing the market research stage, it's time to focus on the execution of your app launch, and for this to stand the best chance of success you'll need a solid launch strategy in place ensuring that every step you make is a) for a clear reason, and b) executed properly and on time:
Get your app out in front of the public before you officially launch.

Crafting a robust marketing plan which encompasses social media, paid advertising, PR, user referrals and a dedicated website are the basics, and if you have the time and the inclination, there are a few sites that curate new products and apps and which can help get momentum behind your big idea before you launch it. Product Hunt is the main one, but you'll need to make sure that whichever platforms you opt for that your app is ready to go – or at last at the MVP stage – before adding it.

Identify and leverage key influencers.

Leveraging influencers as a way of driving user acquisition is part of any savvy marketer's toolkit when it comes to mobile marketing. Don't overlook this element of your launch strategy! Establish the industry influencers who are actively contributing to conversations in your industry and talking about products and apps related to your offering. Reach out and make contact with these people … you'll find them on Twitter, TikTok, Instagram, and YouTube, but make sure you've got your ducks in a row before you do so to avoid wasting their time and looking like an amateur. This means pulling together a compelling pitch that stands a good chance of persuading influencers to promote your app – it will pay dividends!

Optimize your app store description.

You'll want to spend time planning exactly how you'll craft your app description – remember, your app store page is

the

place where your audience will discover what you're offering, and you've got limited space to do this. Make sure you include the app name; relevant, clear, and informative screenshots, and if possible, short, snappy videos that help you convert casual browsers to users – the whole point of doing this right is to get your users

excited

about downloading and using your app, so it pays, literally, to spend time nailing this part – this is where your keyword research comes into play. The higher your mobile app ranks, the more likely it is that it will be discovered by your audience. Also worth keeping in mind – Apple and Google Play have slightly different rules, so make sure you know what's needed on

both.

Establish the key metrics by which you'll measure your app's success.

You can't know how well you're doing without measuring a few key metrics post-launch, so you'll want to establish what these are way in advance of d-day so that you can start measuring your app's performance straight away. Here's where that competitor and industry research you did earlier starts to pay off. How many downloads do you

realistically

expect within the first month? What about paid subscriptions (if relevant), and reviews? Establish your benchmarks and be prepared to adjust as you go …
What you need to think about when it comes to outlining the growth strategy for your mobile app
Once you've launched your app, it's time for the hard work. Research tells us that over 21% of new app users will abandon an app after just one use, so while acquiring new users is critical to your app's success, it's retaining those new users is more important than ever; it's essential that you're focused on highlighting your value proposition and optimizing the onboarding process – if you can't capture the attention of your audience quickly, you will lose them:
Measure, measure, measure! After launch, you want to look at how you performed against these original success metrics you outlined prior to shipping. By utilizing the data you're gleaning via a robust analytics platform, tracking user behavior, and listening to feedback, you'll be able to establish exactly what it is that your users want from your app alongside which features are driving engagement. These insights will help you to outline a robust product road map and ensure that how you grow your app remains valuable to your audience. You can discover more about measurement in a blog we wrote here.
Stay on top of reviews and feedback –

they'll provide you with invaluable insights into what you should be thinking about next in order to maximize and maintain growth. Your audience, it goes without saying, will help you to establish what the strengths and weaknesses of your app are so that you can include these in your product roadmap. Pay particular attention to feedback like feature requests, app performance, any bugs that users are encountering, and recurring issues that users might be experiencing.

Look beyond the initial indicators of success such as downloads

Although the primary goal for the launch of your app will be downloads, you'll also want to keep track of the key metrics like session duration, retention rates, features use etc. And don't neglect to review these metrics against your competitors so that you've got a clear view of how you're measuring up.

Develop a solid SEO strategy.

Whilst paid channels are essential when it comes to marketing your app, many of the most successful apps – and businesses! – leverage their blog content to stimulate organic traffic, which in turn should help convert visitors to downloads. SEO is a bit of a science into which you'll want to take a deeper dive, but in the first instance, mapping out the different stages of your users' funnel then creating

valuable

content which addresses the questions your users might be asking is a strong starting point. Your keyword strategy will come into play here, so revisit it often, and don't neglect to capitalize on traffic once on your site (also a fine art!) – think data capture, CTAs, etc … and make a plan to continuously test, test, test!

Regularly update your app

to fix bugs, address user feedback and encourage downloads. Both your audience and the app stores look for apps that take advantage of the latest functionalities, so most of the leading mobile apps have a roadmap for updates. Whilst there are no clear-cut rules on how often you should update your app, regular updates based on user feedback and industry trends will help to improve your chances of remaining competitive in the app stores.

Continually review your app store optimization (ASO) strategy

to maximize your app's visibility and downloads. According to a survey by Google, 48 per cent of us rely on the app stores for discovering new apps, so it follows that optimizing your app in the stores is

the

single most effective marketing activity you can deploy to drive new users. It's not enough to simply be discovered; your app

must

be found by the right users to be successful. Regularly review your keywords and update your app store entry accordingly – your analytics platform will tell you all you need to know.

Encourage user engagement!

We've written a lot about engagement over the years – there are many,

many

methods you can use to capture the attention of your audience and motivate them to engage with your app in ways that provide value. From rewards to special offers, exclusive content to community building, give your audience a reason to choose

your

app over your competition's and you'll have the strong foundation needed to grow your app way into the future. Learn more about engagement here.
The importance of analytics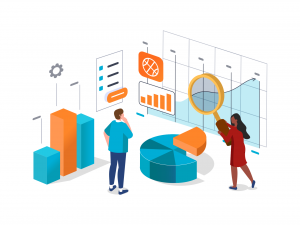 Ultimately, the key to growing a successful mobile app is the data you glean from your user base, enabling you to find the most optimum ways to streamline your funnel, optimize app performance, and in turn power growth by enhancing acquisition and engagement performance. There are a ton of metrics you can focus on to improve your app's performance, but apps come in many shapes and sizes so you'll want to establish your KPIs in the first instance, then use them as the foundations from which to identify which metrics which your app growth should be focused on:
Identify the user journey.

The user journey details how a user travels from the install to the purchase – you need visibility of these steps in order to track key events and uncover where (and why!) users churn. The insights you'll discover are the first step towards optimizing the user funnel and ensuring that your audience finds value, sticks around and generates revenue.

Prioritize the onboarding experience! I

t doesn't matter how good your app is, if your users have a lousy onboarding experience and fail to grasp the value that your app can bring to their lives, they're not going to stick around. Identify what a successfully "activated" account looks like, establish all of the actions a user will need to take to get there, and go forth and implement! Effective onboarding

can

increase retention rates by up to 50% so it pays to get this part right.

Measure the analytics that align with your business goals.

Don't waste time – and money – looking at metrics that don't tie in with getting your app to where you want it to be. Identify the questions that you

must

have the answers to – session duration? churn rates? user groups? – and outline a robust strategy that will ensure you're tracking the right events and getting the insights you need to constantly improve your app and marketing activities and ultimately reach your goals.

Test! Test! Test!

Along with measure, measure, measure!, A/B testing should be embedded in your strategy so that you can

continually

test the impact across your user base of any changes you make to your app – is that new feature working for you? Are conversions up after that tweak to the onboarding experience? Did the recent update cause that fall in retention rates? If you don't regularly test what you're doing, you'll never understand your audience and be armed with the insights to provide them with what they want –

value.

And finally, utilize analytics to drive innovation. In addition to improving upon key metrics, you'll also want to use app analytics to uncover new ways in which your app can grow. For example, the slow uptake of a new feature can indicate a change in audience preferences or needs, or a lack of understanding of the value the new feature offers. Similarly, feedback gleaned from, say, the search function in your app could help you identify something your users are looking for but which your app doesn't offer. Having access to these insights within your analytics platform can help you gauge the potential of new features that you simply overlooked. Bottom line? Future-proofing your enterprise with app analytics is achievable when you know what you're looking for.
Launching your mobile app isn't the end of your efforts – it's the beginning of a long and challenging journey, at the end of which, if all the pieces are in place, you may find success. Your app should be continually improved to attract new users, keep existing ones and provide a tool that your audience finds valuable, with your analytics platform providing the insights you need to be able to take your idea from launch to world domination. Only then can you hope to maintain growth. If you're planning to launch your mobile app in the near future, talk to us about building an optimum strategy – we've got form in helping some of the biggest brands connect with their audience and reach their goals.