After nearly two years of a global pandemic, the shift to a digital lifestyle powered growth in mobile app use at a rate that we've never seen before. Food, shopping, entertainment, health & fitness – if we could do it online, we did … and we still are. Good news for mobile marketers who enjoyed an unprecedented surge in-app use and even better news for consumers as these marketers scramble to provide a customer experience that trumps all others and keeps their customers close to them. The critical element in their toolkit? Marketing personalization. 
Marketing Personalization Trends for 2022
A "basic expectation" amongst consumers in 2022, we all expect the brands that we do business with to treat us as valuable customers and not just as a number in a vast sea of other numbers. For the enterprise looking to foster deep and meaningful connections with their audience, pinning personalization at the very heart of almost everything they do is critical to success; we know that consumers only want to buy from the companies that know them best.
According to App Annie, the average smartphone user experience is about to get a lot better in 2022, thanks in part to big improvements in location-based technology, artificial intelligence capabilities and the shift to a first-party data approach, largely in thanks to the recent Apple and Google moves to ensure data privacy. The impact of these Big Three is set to be significant – if you're not already looking at utilizing all three to power your personalization efforts, read on and start planning!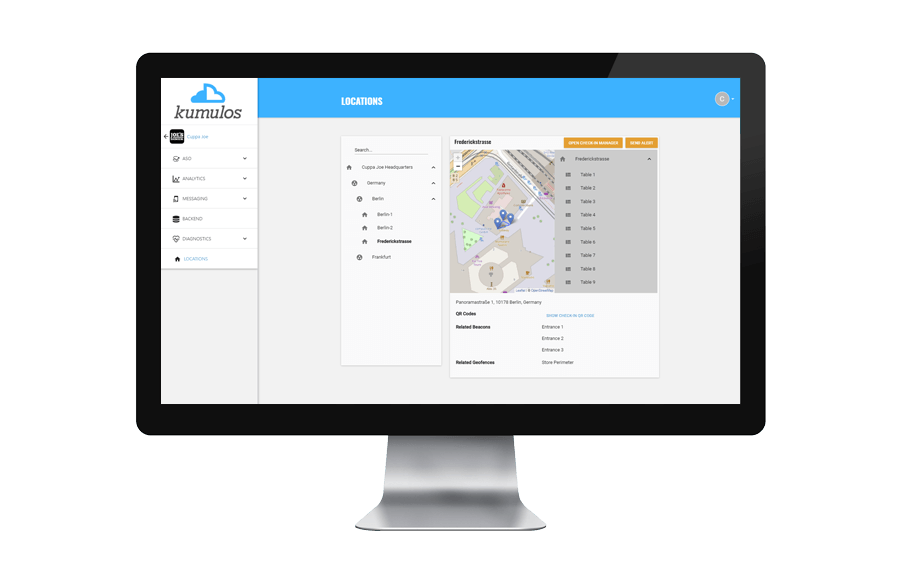 Location-based marketing
If there's one tool that's essential in your marketing personalization quest in 2022, it's location-based marketing; 
95% of global companies are already using location-based services and data to reach customers
52% of the marketing budget is going into location-based marketing, led by the North American market.
It's hard to underestimate the efficacy of location-based mobile marketing – just over 80%  of marketers say they run more successful campaigns when they use location data, not least because it provides a granular solution for consumer understanding. Combining this understanding with other datasets is helping solve business problems across a lot of different industries. How come? Location-based strategies tend to deliver insights that provide a far richer, deeper understanding of what customers need – in-store, near a competitor store, at home on their laptop, enjoying a hot summer, or holidaying in a cooler climate – so teams can ship those hyper-personalized, higher-value communications that power engagement and foster long-term loyalty, after all,  these users have actually visited the brick-and-mortar stores, attended that gig, or eaten at those restaurants. For these reasons – and many others – location data has quickly become the holy grail of successful mobile marketing.
Location-based mobile marketing uses several techniques to target app users based on their location; the most common geo-fencing, geo-targeting and geo-conquesting.
Geofencing is the practice of 'drawing' an area, or virtual perimeter, around a location where a user visits in order to serve them real-time personalized content. Geo-targeting is when you'll specify the location, or locations, in which you want your campaigns to ship. Whilst they're similar, geofencing is more general in its approach (anyone who's in a certain area) while geo-targeting involves utilizing geo-fencing but digs down and uses additional insights based on other factors, such as behavior.
Geo-conquesting is when marketers create segments of users visiting competitive locations with the purpose of converting them into their own customers; for example, a Domino's Pizza marketer wants to win over audiences that also visit PizzaHut. They'll create a geo-conquesting campaign that delivers an offer to win over that audience.
Is it for your team? If you're a retailer, QSR, travel enterprise – or any business that provides a location that people visit – then yes. When you're ready to start dabbling, test the waters with your analytics platform which will deliver laser-focused customization when you're creating your geo-targeted segments – think visitors to your own locations,  or your competitor locations. The key, like all of your marketing activities, is to test, test, test, then refine, refine, refine, until you understand what's working and what's not. Before you know it, you'll be building and shipping efficient, effective geotargeting campaigns that deliver marketing personalization as standard.
AI
Knowing why it is that your customers want something and what it means to them is crucial in being able to meet their sometimes very specific, very individual needs – and often before they know what these needs are themselves. The good news? AI is helping companies to do just that, and as we make in-roads into 2022, we're about to see the use of AI become ubiquitous in the quest for hyper-personalization and the ultimate customer experience.
I hang out a lot in a local cafe. Whoever's on the counter whenever I pop in knows my name, knows that I like to sit near the window where I can plug my laptop in and get a view, knows what I'll order for lunch and that I don't want cinnamon on my coffee. They probably know about 100 or so of their customers in the way that they know me, maybe more, but what AI does is take that level of personalization to hundreds of thousands of customers and potential customers. Brands such as Starbucks and Dominoes have been attempting to achieve this level of hyper-personalization by using AI in their mobile apps and taking the insights from the digital into a personalized in-store customer experience. Dominoes know which pizza I usually order, how long it will take to prepare (so I know when I need to get in the car and head off to collect it) and, if I order ahead, they'll know my name when I arrive to collect it.  The result? A loyal customer that knows when she wants pizza she's guaranteed a seamless personalized experience with a brand she trusts. 
If you're not on board with AI yet – and companies that have a better success rate than those who aren't – a good start is to think about how you might use AI to personalize the various elements of customer engagement –  acquisition, retention, growth, and brand advocacy – utilizing your first-party data and algorithms to personalize your marketing efforts at each stage of that journey. The focus should be on putting customers at the heart of your marketing strategy (which you'll already be doing, right?) and using AI to elevate the customer experience as far as you can take it. 
Your marketing personalization efforts will never be complete, but with AI, the journey will deliver invaluable insights that enable you to respond to different customer experiences in ways that deliver hyper-personalized relationships and keep them close to your brand.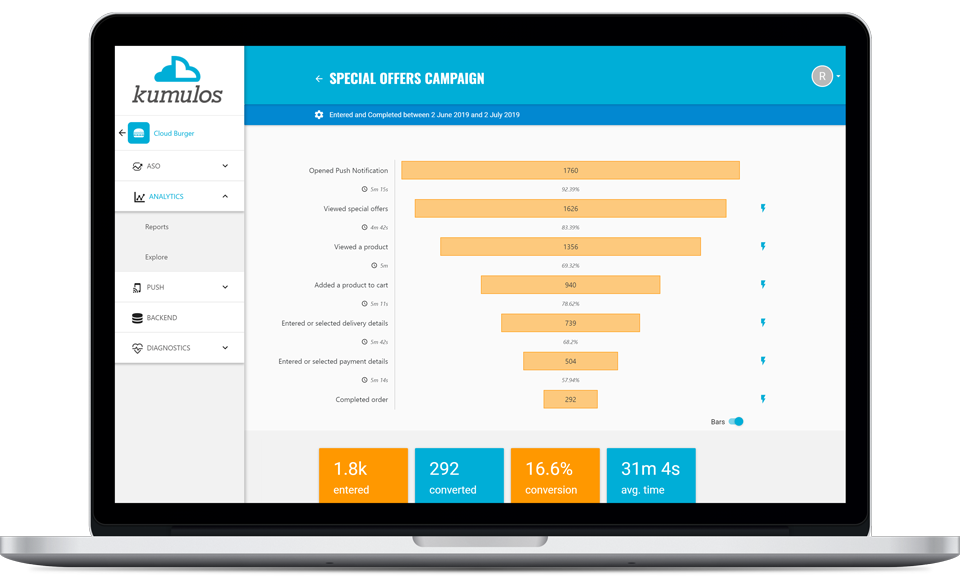 First-party data
For years, businesses have relied heavily on third-party data to power their mobile marketing campaigns, but as we career towards Google removing the support of third-party cookies from Chrome this year (following Apple's big move last year to do the same), third-party data is now in its death throes. The answer? Any brand that wants to make a big impact through personalization in 2022 and beyond must start to focus on both its first-party data to power a successful personalization strategy. The good news is first-party data has a ton of benefits over third-party data:
You get to collate the exact data you need, in ways that work best for your team.
It's more reliable. Because you're collecting data directly from app users, you know it's not been modified.
And you get to enjoy real-time data processing which means you can assess and respond to the data as it comes in.
How do you obtain first-party data? When, for example, your customers browse in-app for something they want and add it to their basket, or complete an in-app survey, or click on a push notification and follow the link. Consumers are increasingly willing to share first-party data in return for a more personalized app experience, and by collating this type of data across your omni-channel – app, mobile site, website, social and offline channels (more on that below), you'll be in a far better position to deliver the optimum personalized CX. Here are our recommendations for where your focus might be for your first steps into first-party data collection:
Incentivize user registration. When our app users create an account, your team will have far greater insight into customer behavior than users that skip this stage.
Run surveys. One of our favorites when it comes to audience insights, in-app surveys provide the opportunity to gamify user data collection and optimize audience segmentation.
Leverage user behavioral data that tells you where customers are in their consideration journey, then use these insights to target users with relevant, personalized content and turn those users at risk of churn into loyal customers.
Don't ignore other data types. Helping provide a holistic understanding of your app and its users, zero-party data, alongside both on and offline data are all important facets of any successful personalization strategy,
In 2022 more than ever, your audience wants the brands that they buy from to make them feel special and valuable and not just another name in their database – a first-party data approach at the heart of your mobile marketing strategy will help you deliver.
Conclusion
Marketing personalization has the potential to increase both the time and the dollars that new and existing customers will spend with you – and with these technologies, your team can make huge advances in your quest for providing a personalized customer experience that your audience loves. The granular insights of AI, location-based marketing and first party data offer an unparalleled opportunity to truly transform your connection with your customers. If you'd like to find out how Kumulos can help you to make the foray into personalization, let's get the conversation started!