The past 24 months have seen the hotel industry take a hammering – huge drops in bookings, high job losses and lost revenues mean the looming recovery will be welcomed with very open arms … Over half of leisure travelers are already telling us that they're planning to travel this year, encouraged by the removal of restrictions, and the freedom to look beyond their own shores for new experiences.  For the savvy hospitality bran, it's going to pay to be ready to deliver the new guest experience we're all seeking – trust, confidence, and high expectations. Those that can deliver on these needs will flourish – and those who embed a mobile strategy to help them deliver it will be off to a strong start.
mobile technology and the 2022 guest
With each passing year, the global tourism industry has accelerated industry innovation through the use of technology, and delivered through the gadgets in our hands. Air travel, hotel booking, exploration, and guest experiences … utilizing the power of smartphones and the apps they deliver has redefined how we discover the world around us, making travel more accessible, convenient, flexible and personal than it's ever been.
The post-COVID travel experience, while very different to the one we're used to,  will also be underpinned by that industry-defining technological innovation, and delivered by our smartphones.
Not convinced? Right now, almost nine out of ten travelers would choose a hotel that offers a mobile app that can provide an entirely contactless mobile check-in, reservation and concierge services, and check-out over one that doesn't.
But what does a focus on mobile look like when it comes to delivering an optimum guest experience in a post-COVID world? How can mobile help guests feel safe and confident, informed and reassured?
Here are the areas where we're seeing the biggest potential for success:
Mobile check-in and keyless room entry
Guests are becoming increasingly aware that contactless entry is already widely available in many hotels already, influencing booking decisions and rewarding operators who have been quick off the mark to implement the technology.
Introduced last year in response to the COVID crisis, the Time Hotels app features a wide range of mobile services that meets new guest requirements  -including online check-in and check-out and mobile entry room keys.
This innovative solution – already used by a multitude of hotel operators – allows guests to check-in and access their room upon arrival using the app's smart lock to unlock the door with their smartphone and negating the need to visit a busy front desk or locate concierge services to assist.
Dwayne Pascal, CTO at Criton agrees,
"We've certainly seen the adoption of mobile technology for driving a 'contactless guest journey' and features like check-in, mobile keys and payments are features we've built in that will certainly continue to gain traction … Going forward however, we must go beyond this and give guests the information they want when they want it and wherever they are.  Optimising those micro-moments through personalisation and up-to-date information will build trust and help hotels provide additional benefit to guests which can also add revenue.  Over time, hotels will need to bring together all their services into a common place where it's easy for guests to find everything – and as the market recovers, the answer to that is increasingly mobile."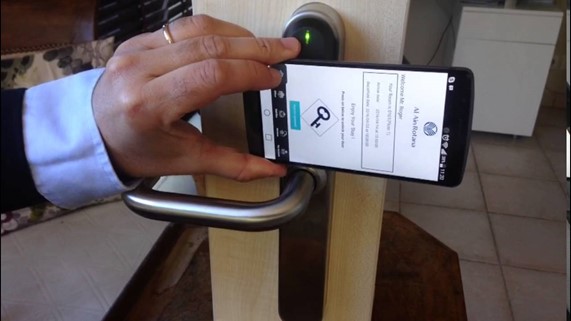 Chatbots and Live Chat
With many concierge and guest service teams now working with reduced staff numbers, chatbots and live chat facilities provide a simple, effective and efficient way to meet guest needs for information and answers to questions that they might have during their stay – and at the same time meet that need for less contact.
Chatbots themselves can quickly and easily address guest queries around most key topics – think pricing, room information, location, accessibility etc – with the more complex questions connecting to  flesh-and-blood guest services who are able to provide more detailed answers. The benefits are manifold. Not only can chatbots quickly ease the pressure on reduced teams, but they're often far more efficient in terms of speed, and timely responses.
Mobile Concierge Services
Concierge apps are enjoying a boom 'thanks' to COVID – supporting operators to deliver their services in ways that ensure customer safety and trust. We know that guests are looking to minimize time spent with concierge during their stay – if not doing so already, hotels should now be looking at all points of guest contact and planning how to mitigate the need for face-to-face services during their stay.  One of the most well-known of the concierge platforms – HotelFriend – enables hotels to provide all that a physical concierge offers, without the risk. For example:
Arranging housekeeping visits when occupants are out, minimizing contact, and adhering to distancing requirements

Ordering fresh towels, extra toiletries, or morning coffee, avoiding the front desk

Booking excursions or taxis and avoiding busy travel desks.

A concierge chat facility – allowing real-time communication from a distance.

And digital gratuities – providing the ability to tip staff without hand-to-hand exchanging of money
A great example of concierge services delivered via their mobile app is Hilton's Honors app, providing keyless room entry, the ability to chat with hotel staff, and the functionality to order items like pillows or toiletries for your room.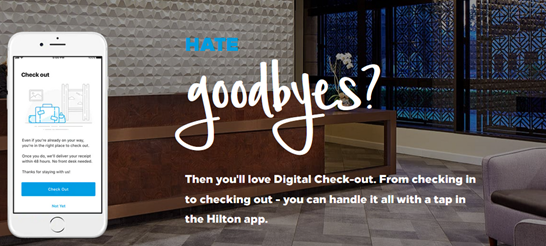 Mobile Payments
Perhaps unsurprisingly, many hoteliers have spent the last 12 months looking at restructuring their payments systems with a view to becoming both cashless and contactless – after all, the exchange of cards and cash are now considered to be a key risk factor in the transmission of COVID.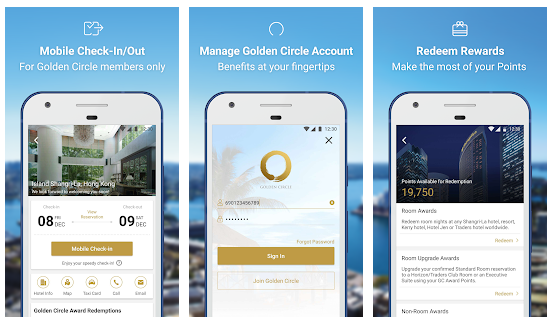 Whilst most travelers rarely pay for rooms with cash, there is a myriad of hotel services and activities throughout a guest's stay that not too long ago would have had them reaching into their wallet to pay for – but which now have them reaching for their smartphone. Restaurant bills, spa treatments, poolside cocktails, and tipping, when it comes to payments we can expect to see cashless, contactless payments via mobile the absolute rule of thumb, streamlining processes and efficiencies for operators, and delivering simplicity for guests.
Voice | Alexa for Hospitality
No mobile technology listicle is complete in 2022 without mentioning Voice, in this case, "Alexa for Hospitality", coming to a mobile strategy near you, supporting a post-COVID guest experience, and delivering a multitude of benefits along the way.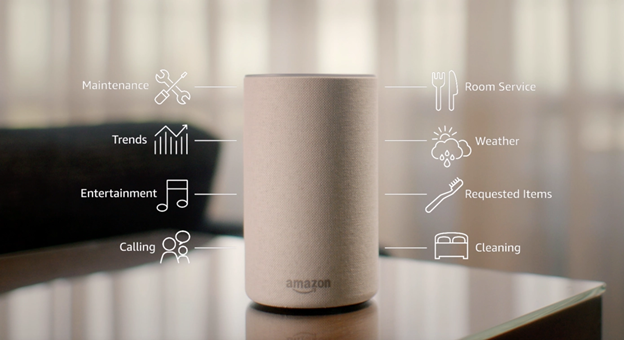 Released in  Summer 2018, Alexa for Hospitality made minor waves in a big industry – but its moment in the proverbial spotlight may just have arrived. Addressing contactless, touchless guest needs, Alexa for Hospitality delivers in buckets to provide vital guest information (think safety information, room-service hours, entertainment activities, spa hours, and check-out times); allowing guests to request services such as room service or housekeeping, and can be customized to deliver smart-hotel functions such as adjusting heating, tweaking lighting, opening, and closing blinds, playing music, placing calls and so on … minimizing the need for face-to-face concierge interaction and positively empowering guests to customize their own experience for the duration of their stay.  Even better, providing that information in a melting pot of languages. Our top pick is a technology that will go from strength to strength during these unprecedented times.
Conclusion
Today, no savvy hotel operator can ignore the essential role that mobile plays at every stage of the guest journey. From deciding where to go, to how to get there, to booking, arrival, stay and departure, mobile enhances the guest experience, helps increase engagement and by default, boosts revenues. Add increased guest satisfaction and loyalty into the mix, and it's win-win all the way. If you'd like to find out how Kumulos can help, let's talk. or if you'd like to find out more about our platform.
Please sign up for your free demo.