Following the events of the last 24 months, the stay-at-home economy, perhaps unsurprisingly, experienced explosive growth. Today, we're still from our bedrooms, working out in our front rooms, shopping through Amazon, dining via Uber Eats and streaming our movies through Netflix – all helping to drive a 23.3% increase in app downloads since the start of the pandemic.
These unprecedented shifts across our daily lives have massively increased the time we spend using our mobile devices. They've also radically impacted our needs, and our expectations, which in turn is nudging businesses to meet these new demands through apps that excel.
More companies than ever are now looking to ship apps that help their customers navigate this new landscape – but how do you select the right mobile app development team for your needs? What should you be looking for in the team that's going to help you ship the mobile app that your business, and your customers, deserve? In a world full of app development companies vying for your business, we recommend following 5 key steps to ensure you find a team that's going to build you the app you need …
1. Review their portfolio and customer feedback
First things first, you need to be confident that your chosen provider is capable of producing the kind of app that you're looking for, and there's is no better way to rate potential candidates than their past work. The best way to do this is by reviewing their portfolio and talking to past clients. Don't be afraid to ask for past client contacts and reach out to them directly.
Find out if the vendors you're looking at have developed apps in your particular industry, or with a comparable feature set. Dig deeper into the business problems past clients were looking to solve, and how successful the apps were at addressing these. Take a look at app store downloads and reviews – how are these apps doing today? Download and use a couple of these apps – how easy are they to use? What about features and functionality, look and feel? What do you like about them – and what are you less impressed with?
You'll also want to explore vendors on platforms like Clutch where you can find honest feedback from businesses that have collaborated with the companies you're interested in working with. You'll also find ballpark costs, project feedback, and any negatives that clients may have encountered during the process, making it an invaluable resource.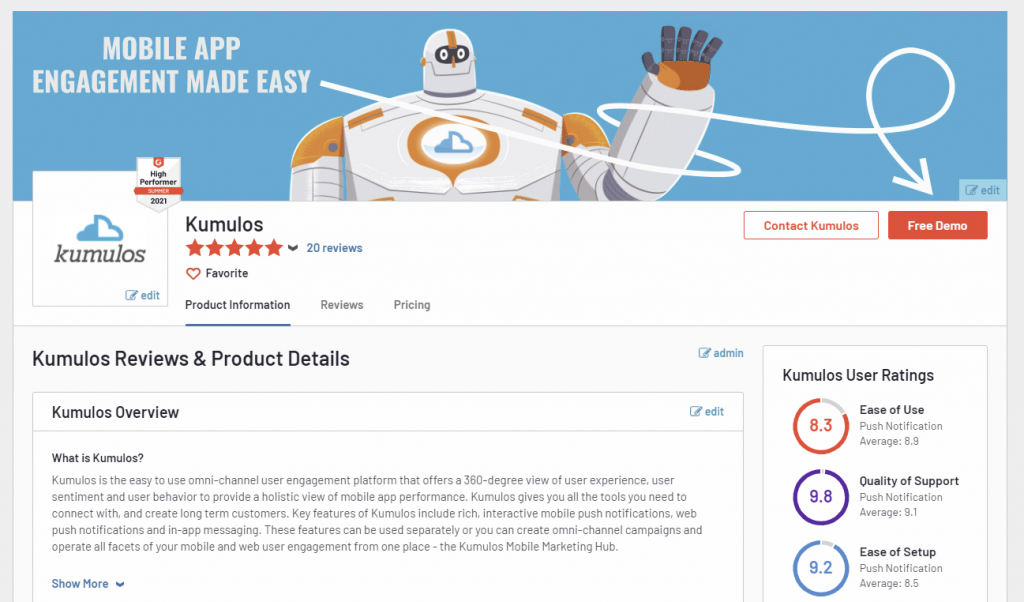 2. Ensure they have the right expertise to meet your needs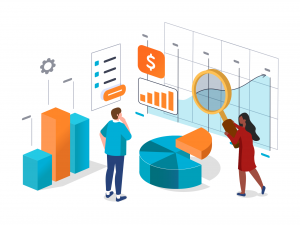 Once you're satisfied that a vendor can produce the kind of app you're looking for, you'll want to ensure they've got the right expertise in place to deliver on your needs. Is your project complex, requiring a number of hard-to-find skills? Do you need a quick turnaround, or is the project likely to run over many months?
You'll also want to explore developer expertise – does your app include emerging technologies like AI or AR? Do the developers have all the required skills in-house, or will they need to outsource, and if so, to whom? If it's a freelancer, what happens if that one freelancer falls ill, or finds something better to do? What's their preferred project methodology – Agile? Waterfall? And what about your data and its security – which policies and processes do they have in place to ensure that the data you'll be working with throughout the app's lifecycle is robustly protected?
The key thing to remember here is that it's easy to be enthusiastic and over-state experience, so when it comes to sussing out credentials, the more corroboration and verification you can get eyes on, the better, so do your homework.
3. Determine whether or not they're a good fit for your company culture
The app development process can be long, complex and involve a lot of moving parts that require harmonious coordination across teams. So whilst your chosen app development team doesn't have to like the same death metal bands that you do, they do have to be able to sync with your own team in ways that encourage open, authentic communication and collaboration.
Look for signs that your partner-in-development fosters a healthy working environment not just amongst its teams, but between management and employees. Make sure your team is also welcome to be involved in the decision-making aspects of your project rather than merely being the last port of call once the important stuff's already been decided, or key milestones met. Ultimately, developing an app needs a lot of time, investment and energy so you need to make sure you're working with people who want the app – and your business – to succeed as badly as you do.
4. Look for a company that's in it for the long haul
It's not unusual for app development companies to be so focused on building apps that they lose sight of what comes after an app has been shipped. Thing is, mobile app development is never finished once you're app's in the app store – it's an ongoing process that involves upgrades, bug fixes and various refinements and enhancements throughout the lifecycle of the app, and beyond … That means you'll want clarity around who's going to manage these required post-release activities – as well as which activities are covered, and how they're priced. What's their process for managing fixes and upgrades? Will you be in a long and static queue, waiting days or even weeks to fix issues or ship upgrades, or will you be a priority? How many revisions will you be entitled to over certain periods of time, and what happens if you need more?
And beyond the standard fixes and enhancements, is your chosen team still in touch with past clients? Can they talk confidently about the current status of apps they've shipped in the past? Do they take an active interest in apps they've worked on, and the businesses they've worked with? The power of long-term business collaborations can't be overstated – if your app development vendor doesn't take a vested interest in clients beyond the final invoice, you might want to reconsider.
5. And ask the right questions!
Once you've got the above nailed, it's time to ask the right questions. And whilst you'll have many more of these as your project progresses, there are a few key ones that should help you make your final decision.:
What are their key methods for communicating, and who's the main point of contact? Ideally, you want ONE experienced point of contact to avoid emails and messages sitting in various inboxes whilst each team member believes someone else is dealing with it.

Is their team a band of in-house employees or do you outsource? What happens when a key team member leaves?

Where are they located? If there's a significant time difference, this can greatly impact how well – or otherwise – your project will run.

How often will there be check-ins? Ideally, you want these scheduled every day to avoid the potential of your project veering off in a direction you have no visibility of.

What kind of project management software, or other system tool are they using? How long have they been managing projects this way, and why?
The process of finding the right app development team might seem daunting, but if you follow these five first-base steps, then you will discover the best team to take your project to a successful conclusion – and beyond. And if you're still not sure how to get your project off the ground? Talk to us! No fluff, no bulls**t, just a wealth of knowledge and experience in mobile development and marketing which will help steer you in the right direction.