Increasing competition, a new wave in innovation, and increasingly clever ways to reach your customers – finding a new audience for your app in 2022 is more challenging than ever. And if the last couple of years have shown us anything, it's that the days of business infatuation with quick gains and endless rounds of growth hacks to overcome challenges are over.
During the next 5-10 years, the most successful companies will be heavily focused on customer loyalty and retention rather than seeking out new audiences,  paving their way to sustainability, profitability and long-term success:
Why user engagement is important
App success is something we need to plan for. At the time of publishing, the average uninstall rate for an app stands at 28% after just 30 days, and one out of every four apps is used just once during the first 6 months .
And the others? They've all got something that The Great Uninstalled lack – a robust, long-term mobile user engagement strategy that ensures their existing audience keeps coming back for more:
Selling to an existing customer has a success rate of between 60-70%, compared with a paltry 5-20% success rate of selling to a new customer.
44% of businesses say their focus is on acquisition, with just 18% looking at retention.
And the big one – increasing customer retention by just 5% can boost profits by between 25 and 95% (Forbes)
Over two-thirds of enterprises compete on customer experience, and for good reason. Even dedicated brand advocates will ditch their relationship with a brand after a run of less-than-optimum mobile experiences, with almost one in three saying goodbye for good after just one wrong move:
Companies with a mindset focused on customer experience enjoy revenues 4-8% higher than those who don't
How to start measuring mobile user engagement
We've all worked with teams that have a habit of focusing on vanity metrics that provide little insight into app performance without the context to back them up.
Measuring and understanding engagement-specific KPIs, on the other hand, means you'll be armed with data-driven insights that will, over time, show you what's working, what's not, and most importantly, where it needs to improve. Here are the ones that matter most (IOHO):
1.     Sign-ups
The users who sign up or register to use your app, sign-ups metrics will tell you how many have committed to using your service, and who are (in theory) ripe for retention. If the numbers aren't coming up to scratch, you'll need to find the reason.
2.     Active users
The number of users actually using your app, measuring active users is critical for providing you with a basic grasp of your app's growth trajectory; a healthy app will have a higher number of active users than new users, indicating stickiness and, by default, an effective engagement strategy.
3.     Conversions
If your app includes actionable features – sign-up; form-submissions; transactions etc – you'll want to measure the number of users completing these actions and meeting the pre-defined 'goal' targets.  You'll end up with a 'conversion rate' – the percentage of app users that meet your goals. By measuring this metric, you'll get a good idea of how robust your funnel is, what's working, where it might not be measuring up and where you need to look to smooth things out.
4.     Event tracking
From registration to putting an item in a shopping cart, to submitting card details, tracking metrics around events will provide you with insights into how users behave in your app,  underpinning your mobile (and other) marketing strategies (which should, long term, lift your acquisition and retention rates).
5.     Daily app launches
If your analytics are telling you that your app is at peak use on a Saturday morning, your marketing team can take full advantage by, say, running a giveaway event, offering discounts or pushing 'refer a friend' offers. On the other hand, engaging users when they're less likely to be using your app (push notifications, anyone?) is just as worthy of strategic action.
6.     Session duration
Measuring session duration provides a baseline for mobile user engagement. Along with your app's objectives – and therefore what you expect of your users – you'll discover whether or not users are actually staying in the app long enough for them to meet these objectives.  Crucial for effectively tracking and fine-tuning session length.
7.     Session intervals
Once a day? 3 times a week? Only on your birthday? The more users are in your app, the more engaged they are. When your app's average session interval drops, it means you're doing ok, but if it starts to creep up, it's an opportunity to improve on anything from your push-notifications to in-app stickiness, to your UX and CX.
8.     Retention rate
Probably the most significant metric you'll be looking at when it comes to engagement, retention rate data will show you the number of users that return – or continue to use your app – post-install and within a certain number of days. Going to press, a 2% retention rate over 90 days is about average. You'll want to be looking at these figures often – they'll show you what's working and what's not – and help you build the most effective retention strategy going forward.


9.     Churn
The average churn rate for an app is around 80% over 90 days – but this does differ greatly across different app types, and is more significant when it's your most loyal and active users who disappear. Analytics will tell you how frequently users churn, who they are, and provide you with the intel to prevent it happening in the future.


How to engage your audience like your business depended on it
What does improving app engagement actually look like? Here's our top five for starters (and if you're really interested in the rest, why not hit us up and ask?)
1.     Pre-app Prep
The makings of a successful app start way before potential users even get to the download part. In short, that means ensuring your app store listing (and landing pages if you have them) is written in a way that engages your audience where it counts – aka, the 'Install' button. Here are some questions you'll want to answer as standard:
Why should users want to download your app?
What problem are you solving for them?
What benefits does your app offer?
What parts does it reach that other apps simply can't?
How will you deliver all these compelling reasons your app's better than everyone else's – video? Screenshots? Which ones?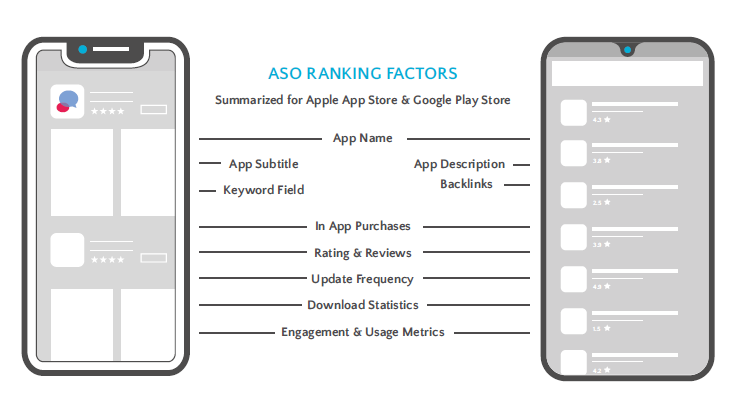 2.     Kick-ass Onboarding
The first time your customer meets you, it pays to make it count – a great onboarding process has the potential to increase app engagement by up to 400%:
Minimise user effort and friction
Make your audience feel (particularly around data and privacy)
Help users understand what your app's about. Being able to quickly demonstrate your product or service in a way that hooks from the get-go will stand your app in good stead.
Highlight your app's most significant features and demonstrate how they should be used.
Use in-app progress monitoring so users know they're not going to be spending the next hour doing something that will only take a minute.
3.     Gamification
Gamification could look like presenting users with challenges that could earn them rewards. Others might look at encouraging competition between app users.  Whatever you decide on, Successful gamification can do wonders for engagement figures, with some touting an engagement improvement of over a third on the back of successful app gamification.
4.     Push!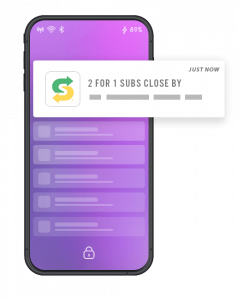 Executed well, CTRs on push notifications can be as high as 40%. On the other hand, when push goes rogue – too many, too irrelevant or not often enough  – it can go horribly wrong, with an uninstall average of nearly 30%.
What does 'right' look like? Ask for opt-in, make it personal and make it actionable.
5.     Deep Linking
Deep linking allows users to link directly to your mobile app – think of it like linking from one webpage to another. Seems fairly innocuous, right? But being able to link from a webpage to a screen in a mobile app has a number of benefits, not least a seamless CX,
In one study by SmartInsights, users who were sent deep links demonstrated twice the activation rate and visited the app twice as often as those who didn't receive them.
This relatively minor tweak to a mobile app strategy can account for a near 70% jump in conversions.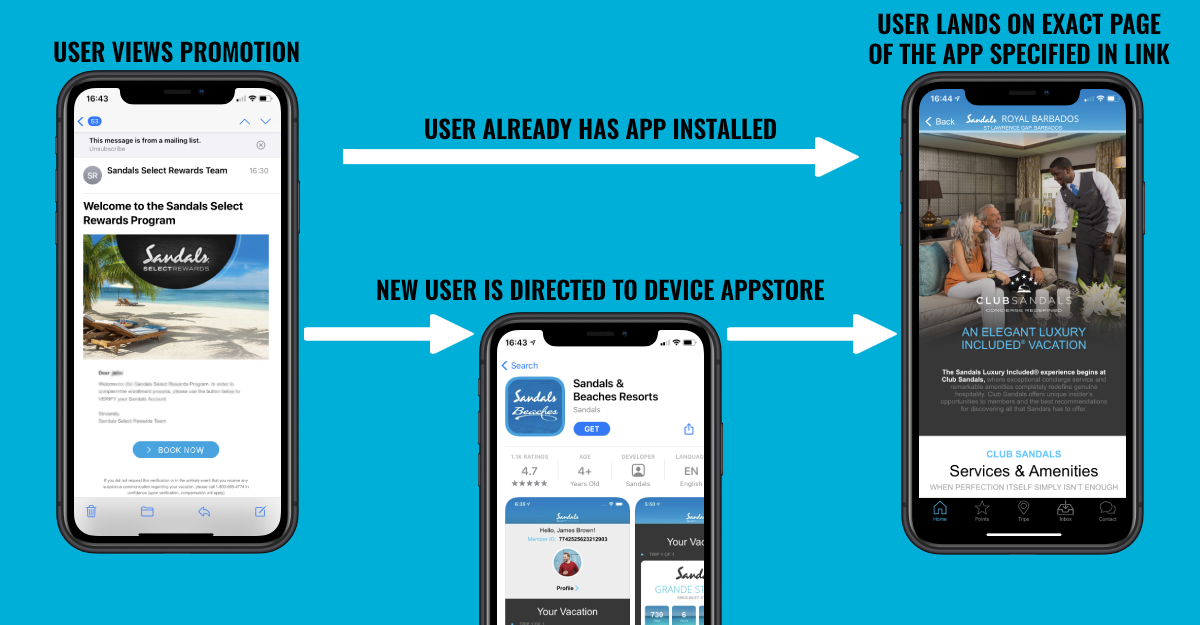 Conclusion
Businesses that can meet customer needs and deliver an outstanding CX will shine over the coming years. Downloads are just the beginning of an app's journey, but driving engagement through an exceptional CX is – and will continue to be – the key element of every successful app. Forging meaningful, valuable connections with users means that you'll be in a strong position to nurture brand loyalty – and give your app a good chance of success in an increasingly uncertain world.
To find out more about how Kumulos can help your business outrun the competition and stay relevant, talk to us. Or if you are interested in trying the platform for yourself why not sign up for your free trial?