A Guide to Location Targeting with Geofencing
When marketing a mobile app – Location targeted messaging is the most effective tool at your disposal for creating highly engaging, relevant messages that you know only reach your app users at the exact right place and time.
Kumulos have written this visual Guide to Location Targeting with Geofencing – The only guide you need to implement a full location targeting strategy and understanding the best way to use the tools at your disposal to generate the most success from your app.
This guide explains:
How to establish what type of location targeting is right for you

What to look for in a Geofencing vendor

How to implement Geofences for your app

Best practice for location targeting with Geofences

How to utilise the other features that go hand-in-hand with Geofencing to get the most from campaigns and generate more success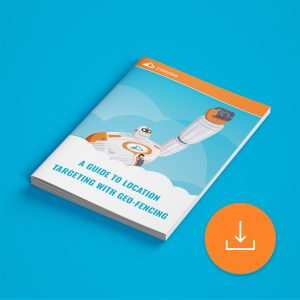 Want to find out more about how Kumulos can help you create engaging Geofencing and location targeted messaging campaigns?
Kumulos offers a range of services specifically designed to help you drive greater success from your mobile app. These include our award-winning Push Notification & In-App Messaging service with location targeting features including Geofences and beacons, powerful and intelligent Deferred Deep Links and for website users Web Notifications.
You can also sign up for your free no obligation demonstration of Kumulos and see how we can help drive more success from your mobile app.
Request Your Location Targeting with Geofencing Guide Now