Keeping Citizens Alert to Virus Spread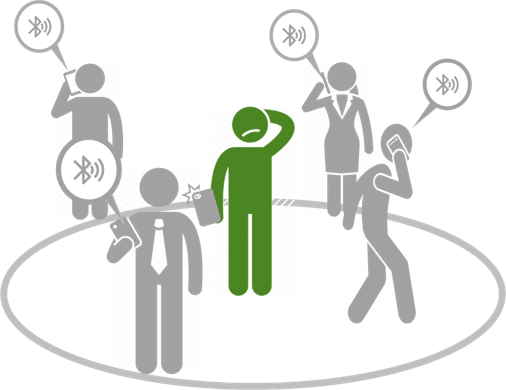 Staying vigilant during a serious outbreak is essential to stopping an infection spreading. Kumulos Bluetooth Triggered Mobile Messaging can help by alerting people that they could have come into contact with someone that's now infected.
Social distancing can be the most effective way to stay safe, but that's not always practical. In day to day life, most will come in close contact with people at some point. So, if contact can't be avoided, the next best thing is knowing early if they have been put at risk. Knowing they've had contact with someone who later has symptoms, or tests positive, means they can act, get tested, isolate themselves, and prevent the infection spreading in their community. This is where Kumulos' Automatic Bluetooth Messaging Technology helps.
Using Kumulos Bluetooth pairing technology we anonymously detect and store who people have been in contact with. Then if someone that they have been near falls ill, we let them know. Kumulos, integrated into an Infection Management Mobile app, tracks, anonymously, who people have been close to. When an infection is reported we then trace who they have been close to and then inform that contact group with Push Notifications, Emails and/or SMS messages, letting you recommend what they should do next.
Privacy and anonymity are critical to giving users the confidence to use your app. So, we don't store any personally identifiable information. We don't need to know where someone has been, so GPS location tracking is an option. But if it's enabled our system can also provide highly accurate data to let health authorities & citizens track infection rates and virus clusters, to monitor the virus spread.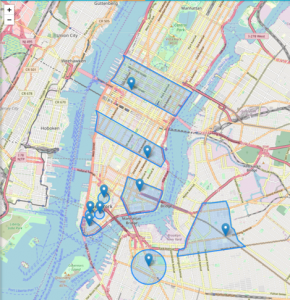 Bluetooth Pairing Technology to map contact tracing
Citywide messaging with no GPS tracking or opt-in for location tracking
Anonymously and securely storing contact history
Automated Contact Group alerting by Push Notifications, SMS & Email, with delivery confirmation. So, you know the message arrived
Rich Media, including video, images, action buttons and links for more information, so you can advise on next steps
Option to include anonymous location tracking, to inform citizens in specific areas of infection clusters
Health Authority tracking so they can see infection rates and virus hot-spots.
Kumulos Bluetooth Triggered Mobile Messaging is the only integrated solution to help, those developing Virus Track and Trace Mobile Apps, detect and inform citizens of infection threats.
Contact us today for more information.