Proactive Crash Reporting and API Endpoint Monitoring
Kumulos Mobile APM gives complete visibility of mobile app performance across the entire technology stack – front-end client-side code as well as the API services the app relies on. Kumulos means you catch problems early, get to the root cause fast and ensure an amazing end-user experience.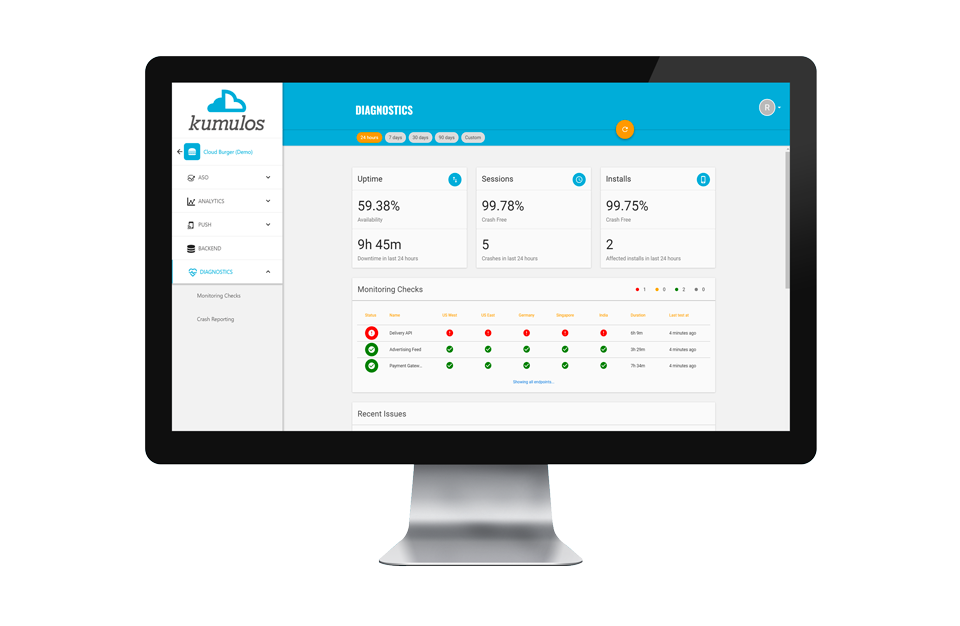 Know when things go wrong – immediately
Be on the front foot, get alerted and know when problems are brewing.
Understand instantly how serious the problem is and how many users are impacted, so you can prioritize remedial action.
Front-end client-side crashes
API availability, latency and payload
360 degree view on the technical performance of your mobile app
Integrations with Slack and Microsoft Teams for issue alerting
Integrations with Jira & Trello for resolution workflow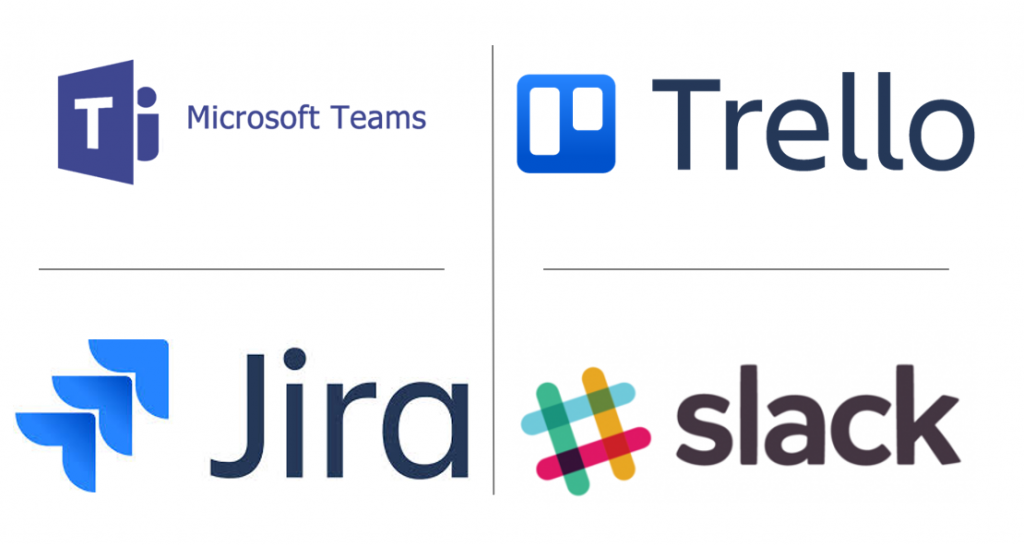 iOS and Android devices
Native & hybrid including React Native, Xamarin, Cordova, Ionic and Unity
Breadcrumb backtrace, stacktrace, log files
OS version, device type, location, locale, available device memory
Track trends over time so you can easily see service performance against KPI's
Integrations with Jira and Trello to workflow issue resolution
Scope the scale of the problem
Know instantly the size of the problem
See the number of affected users and issue frequency to prioritize resources effectively
See which app version and OS versions are affected
When the issue first occurred and the most recent instance
Diagnose underlying problems fast
Everything you need to diagnose the cause so your development team can deploy the update
Full bread-crumb showing Back Trace/Stack Trace, log files and DSYM information on each instance
Device detail including phone type, app version, location, locale and available memory
View crashes by type and underlying features
Cohort analysis to understand underlying trends
See crashes by OS, App version as well as fatal and non-fatal crashes
See the current status of each issue
Cohort by OS and time-frame
Easily see the wood from the trees
Quickly and easily see what's really happening, so you can prioritize where you put effort. Kumulos uses a combination of Machine Learning and Artificial Intelligence to group common problems, organize them by similar issues and stack them with the most recent issue on top.
Make sure you have the full picture, all of the time. With Kumulos there are no blind spots. You get full 360 degree visibility with API endpoint monitoring. Kumulos means you can easily see the status and condition of every API your apps rely on. It flags problems before any users are impacted. Shows API availability, latency and payload so you can proactively deliver a fast and responsive mobile app.
Know what's happening 24/7
Availability – is the endpoint contactable – http requests and error codes
Responsive – what's the user experience response time – latency and response times from multiple locations across the globe
Correctness – is the API delivering the JSON payload your app is expecting
Be first to know
Easily see the status of every API Endpoint so you can see problems as they happen
Know soon as any API Endpoint has a problem, with alerts directly into Slack or Microsoft Teams
Monitor from different locations in the world
Discover regions affected by poor app performance
Understand how response times affect your app´s performance
Latency and response times from 5 locations US East, US West, Central Europe, India and Asia