PUSH NOTIFICATIONS & IN-APP MESSAGING
Send relevant, rich and personalized messages directly to mobile devices
Reach and re-engage app users. Guide, educate and inspire app users so your app becomes irresistible and an indispensable part of their lives.
Understand user behavior and send relevant, highly targeted, personalized content. With Kumulos, solve the biggest challenges apps have today.
Hook new downloads and turn them into active users
Drive deeper customer engagement
Deliver better mobile app results
Build powerful, insightful, data driven strategies and keep users coming back for more, one message at a time.
Onboarding
Kumulos has all you need to ensure you target new users with messages that keep customers coming back.
We make sure you grab new users attention in the first critical days after they download – at this critical make or break moment for any mobile app.
Make sure your users see value and maximize new user retention.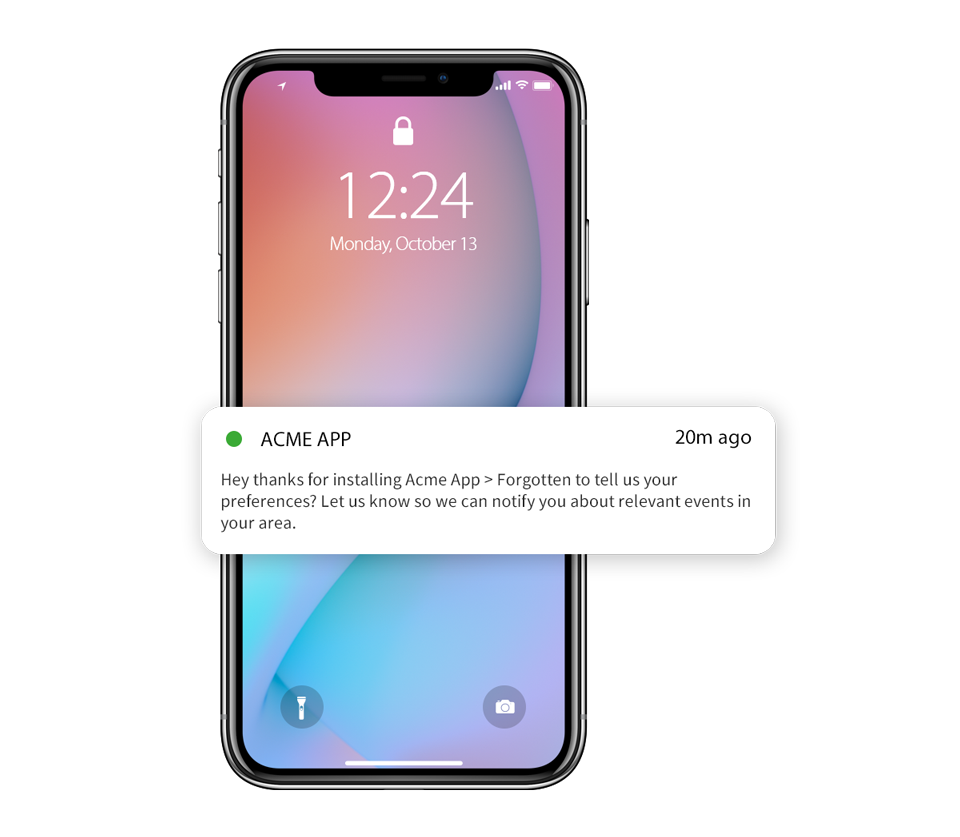 Event Triggered
Remind new users based on their behavior, to complete registration or check out new features
Automated Intelligent Messaging
Proactively reach out to new app users with messages so they quickly understand value
Conversion Funnels & User Journeys
Target user drop offs by showing them what they are missing
Data Driven
Proactively engage customers in the first few days of use to make sure they see value and become engaged users
Engage Customers
Keep showing users value and catch wandering customers early to re-engage them in your app. Kumulos helps you send customers intelligent, data-informed, messages that help prevent user churn, instil loyalty and maximize long term retention.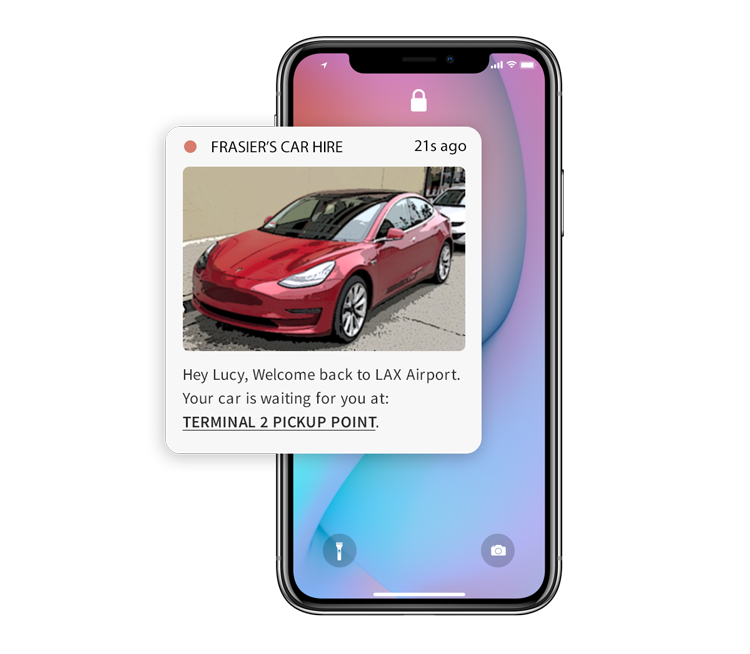 In-App Messages
Communicate with All users – whether they have subscribed to receive notifications or not
Location Specific Targeting
Trigger relevant, targeted & personalized messages based on location, triggered by geofences and beacons
Message Center
Inbox that persists messages so users can return to offers, or set to expire after X days
Location Retargeting
Use location to automatically subscribe app users to a group for re-targeting
Time triggered campaigns
Pre-plan and pre-load a sequence of messages with our Web Portal & Campaign builder
Re-targeting 
Entice lapsed users with deals and promotions with programmatic messaging
Timezone Specific 
Make sure customers hear from you based on their local timezone
Time targeted
Send messages to users at the time of day they are most receptive
Deep Links & URLs 
Drive user engagement and direct users to specific in-app or web page content
Personalization
Grab attention with highly personalized messages
Multi-Language
Custom notifications based on language and/or location
Intelligent Targeting
Use data to target users likely to churn
Retain Customers
With Kumulos you make sure your users are fully engaged with your app so your retain them for longer. With intelligent messaging, powered by insightful behavioral analytics you can predict when users start to wander, and with automated triggers send them rich, personalized messages that keep them interested.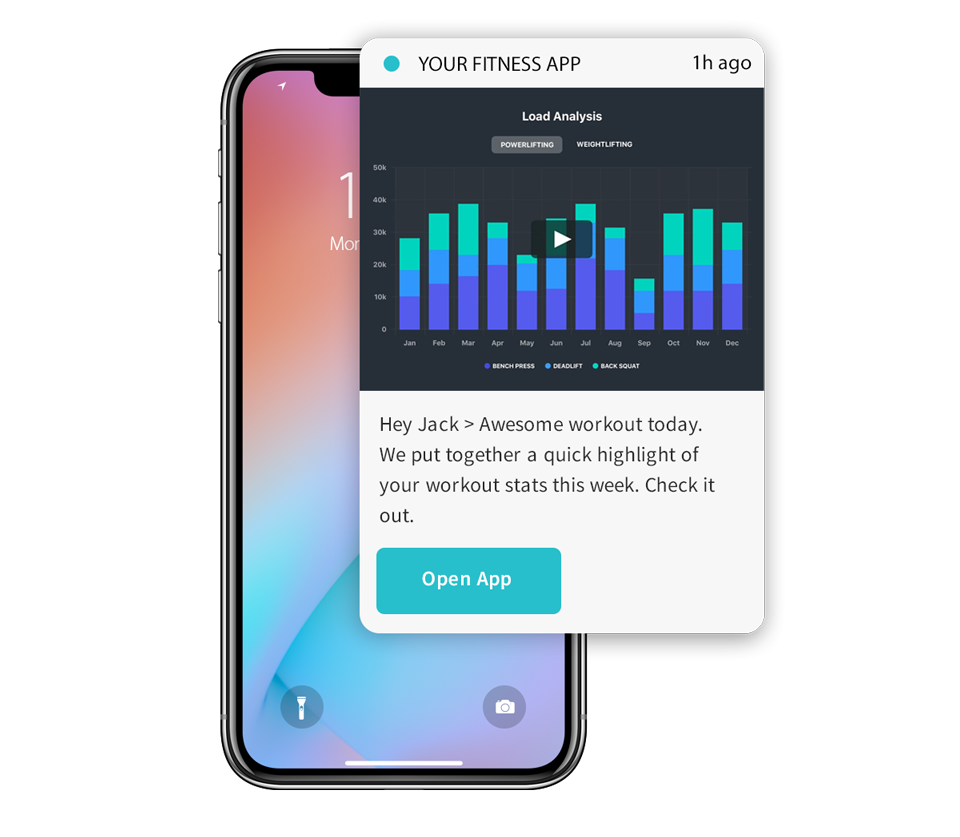 User Behavior-triggered
User event trigger automated messages based on user activity or inactivity
High Speed
Communicate in real-time with your users with fast highly responsive notifications
Advanced Segmentation
Target specific users with personalized, highly targeted messages
Rich Media
Create impact with Emojis, images, videos and GIFS in your messages
Audience Sizing
Clearly see the size of the audience you are targeting
Audience Channels
Send messages based on user preferences or user status
Grow Results
Knowledge is power. Kumulos comes with Messaging and Analytics fully integrated, so you know in perfect detail how users are using your app. Understanding what areas of your app need improvement will ensure you focus in the areas that deliver the best returns, so you deliver outstanding app results.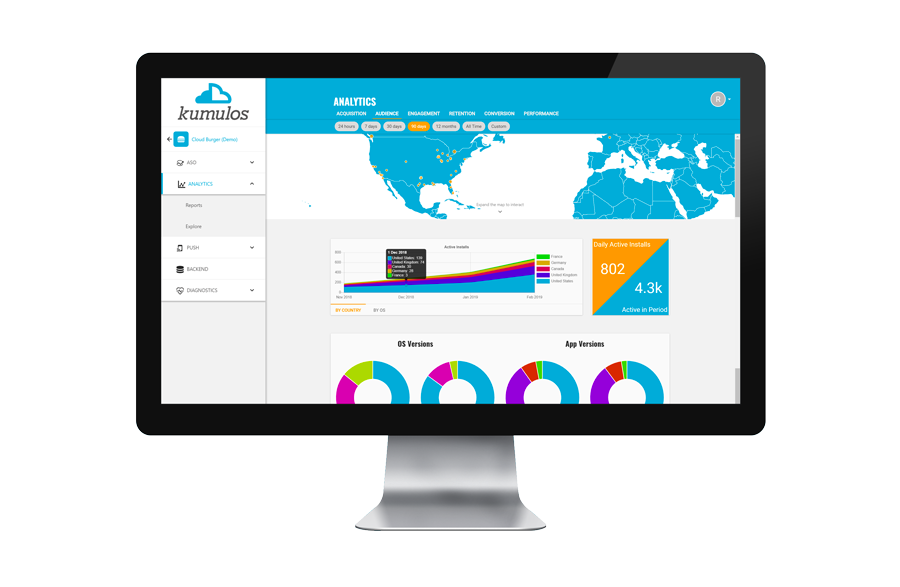 Integrated Analytics
See how campaigns are performing in micro-detail
Conversion Tracking
Track who is responding and when, so you know in detail how your campaigns are performing
A/B Testing
Optimize your marketing by testing different messages to see what drives best results
Easy to set up and integrate
Kumulos is built with easy in mind. We have the broadest range of open-sourced SDKs so you have at your finger-tips the power to integrate Kumulos with whatever systems or development platforms you need.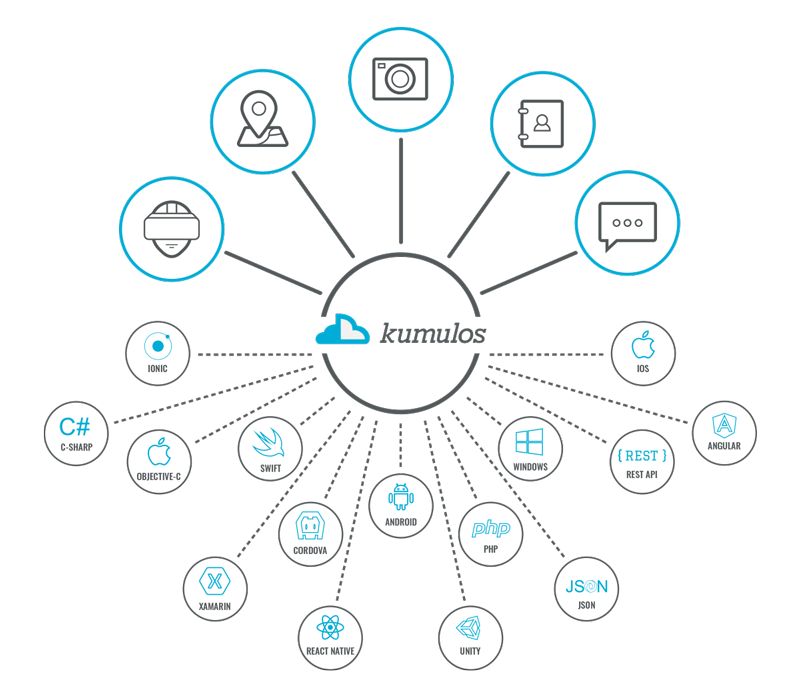 Push API
Send Notifications using business logic driven from existing Customer Management Systems
Analytics API
Be data informed. Sync in real time all data with your existing analytics system.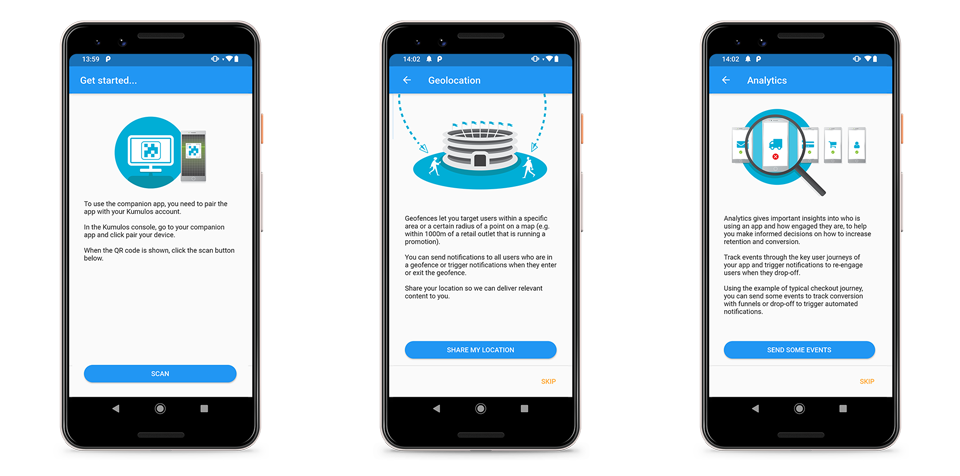 Try Kumulos Push on your own Device
Want to put us to the test in real time without integrating our SDK into your App? No Problem! Just start a free trial and download the Kumulos App to see just how powerful and easy Kumulos is!
Start your Free Trial
No Risk. No Obligation. No Credit Card Required.