Bring your customers back to your website with relevant, impactful web push notifications.
RIGHT MESSAGE. RIGHT USER. RIGHT TIME.
Rich, targeted, personalized notifications to connect with your users and offer a seamless, experience across desktop and mobile. Start a meaningful conversation, increase engagement and bring your customers back to your website or PWA.
EASY-TO-USE, OMNI-CHANNEL USER ENGAGEMENT
Increase your customer value with intelligent, relevant, rich marketing messages. Push Notifications, In-App Messages, Web Push Notifications & Deferred Deep Links.
Use built-in analytics and reports to measure and increase the impact of your notification campaigns.
Deliver personalized notifications to a highly targeted audience with user and behavior-based segmentation.
Acquire more push subscribers with configurable soft-prompts, overlays and content preferences.
Easy-to-integrate SDKs and RESTful APIs. By developers, for developers.
GROW YOUR AUDIENCE WITH KUMULOS WEB PUSH NOTIFICATIONS
Acquire more users, quicker with permission overlays and customizable soft-prompts including Bells, Alerts or Banners. Find what suits your brand to re-enforce why users should opt-in.
Manage the content each user receives based on where they have been on your site so they only receive messaging relevant to them. Use channels so users can choose what their interests are and only receive notifications for that topic. Personalize the experience for each user, keep them engaged and retain them longer.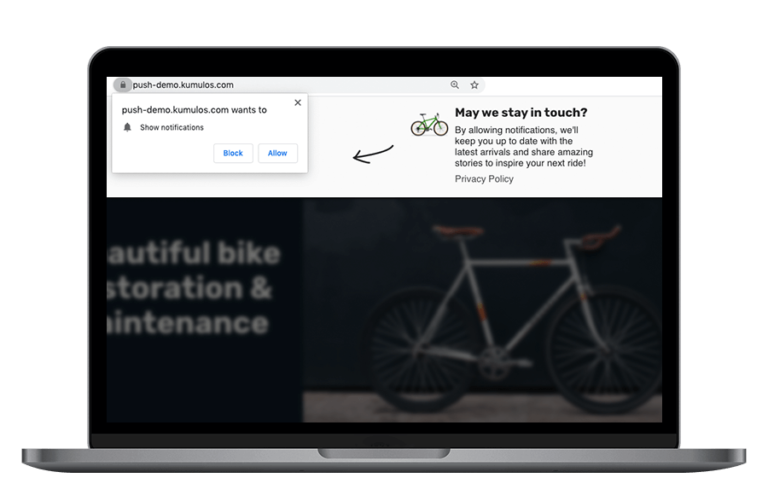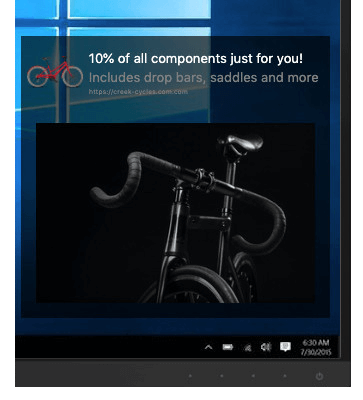 AUTOMATE TIMELY INTERACTIONS THAT CONVERT
Proactively reach out to each user when they are ready to hear from you. Combine page views and events with user attributes and content preferences to trigger automated, personalized web push notifications that will increase conversion.
Fully Customizable Prompts
Increase opt-in rates with configurable soft-prompts and permission overlays.
Flexible Content Preferences
Manage the content you send based on users behavior and their own preferences.
Smart & Effective Re-targeting
Know the exact campaigns that users are interested in and effectively bring them back to complete your desired outcome.
USE ANALYTICS TO INCREASE IMPACT OF YOUR CAMPAIGNS.
Built-in audience, engagement, retention and conversion analytics gives you complete visibility of campaign performance. Real, actionable insights to make data-driven decisions and increase the impact of your web push notification campaigns.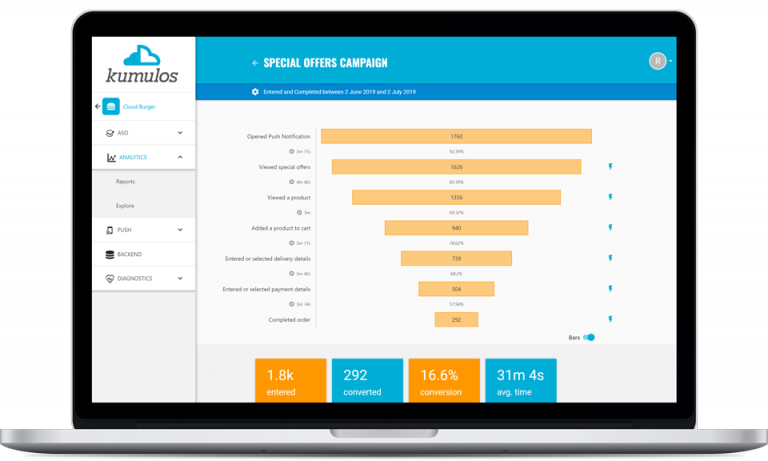 EASY TO INTEGRATE. BY DEVELOPERS. FOR DEVELOPERS.
Supporting all major browsers, an open-source SDK makes it easy to add GDPR compliant web push notifications to your website, SPA or PWA. White-label our console or use our RESTful APIs to integrate Kumulos into your own systems and send messages from there. Enrich your own data with real-time analytics and campaign performance. Unify your customer communications.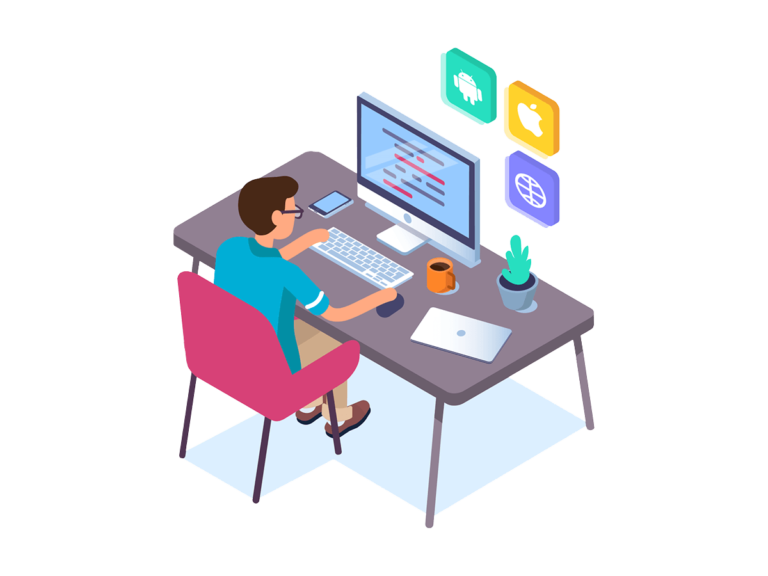 Easily integrate into your website, SPA or PWA via CDN or NPM package. Supports all major browsers.
Easy-to-use, transactional API lets you send web push notifications from your own systems.
CCPA and GDPR compliant web push notifications with the option of hosting data within the European Union.
FIND OUT HOW TO RETAIN AND ENGAGE YOUR AUDIENCE WITH KUMULOS.
Built-in analytics gives you real, actionable insights so you can make the right, data-driven decisions.
Easy-to-use dashboards and reports help you measure and increase the impact of your campaigns.
Experiment with different content and optimize your marketing sending what performs best.
Talk to us about Driving
Hyper-Personalized Campaigns
Empower your marketing team to drive results