Grow your audience with web-to-app banners
Whether they already have your app installed or not. Acquire new, highly-engaged app users through your website and re-engage existing users by driving them back to your app.
CONVERT WEB USERS INTO APP USERS
Use your most effective customer acquisition channel to convert users through your most effective retention channel.
Built on our award-winning Deferred Deep Links Feature.
Customizable banners to encourage users on web to download your app.
Open new channels of communication like Mobile Push Notifications and In-App Messaging.
DRIVE WEBSITE-TO-APP CONVERSION
Native apps can drive 3x more sales than mobile web making a user on your mobile app far more valuable to your business than a user on your website.
Use your most effective acquisition channel to drive users to your most effective engagement and retention channel with Web-to-App Banners and boost sales by creating a highly engaged mobile audience.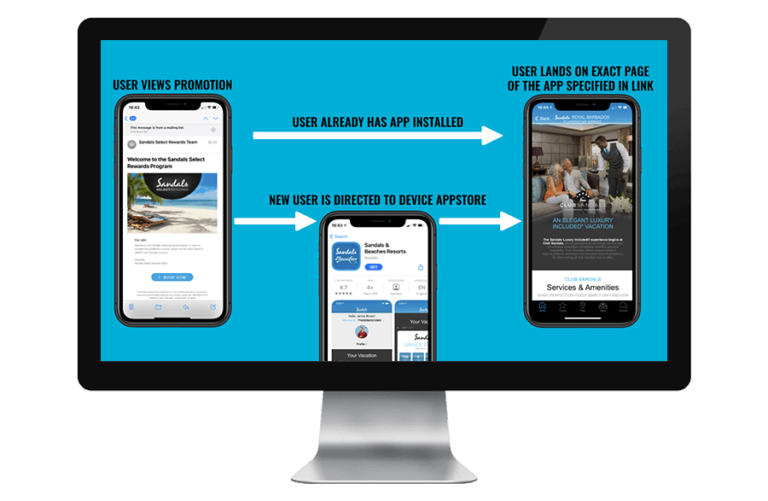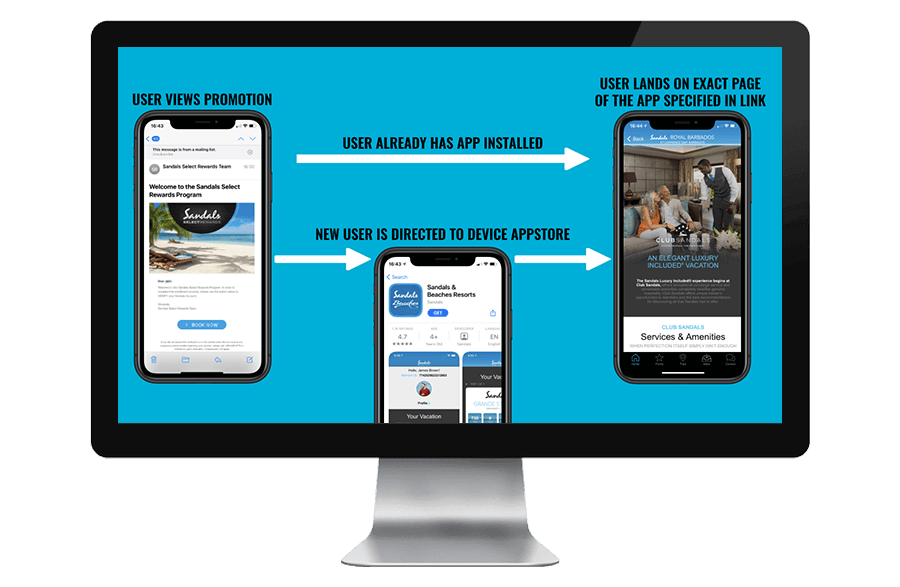 PERSONAL, ENGAGING WEB BANNERS THAT CONVERT
Customize your banner prompt to represent your brand with your logo, app store rating and personalized buttons.
Trigger a banner based on user behaviour at the precise moment it is most likely to convert and acquire a new, highly engaged app user.
Create a personal link that is relevant to the user to encourage them to use your app. Pre-populate incentives such as 20% discounts or buy one get one free offers that are automatically added once the user launches the app.
ENGAGE, RETAIN AND CONVERT MORE USERS
Creating an app user from mobile web allows you to not only engage users longer and create repeat customers, but also open channels like Mobile Push Notifications and In-App Messaging. These allow you to send personal relevant messaging to your app users exactly when they want to hear from you to raise your user engagement rate and drive more sales.
Bring your website users to your app with the click of a button, drive more sales and open new communication channels all this using a single link.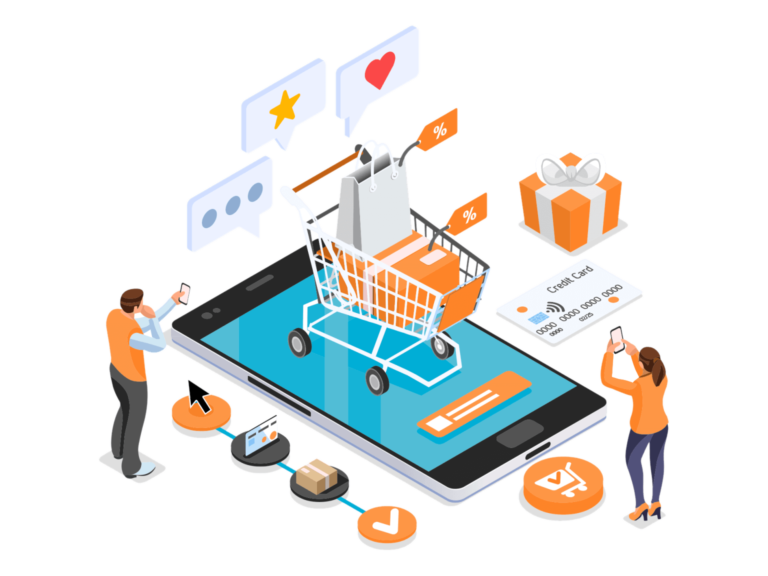 Include custom information in the link to pre-populate sign-in forms and apply discount promotions to shopping carts.
 Whether a new download or an existing app user, Kumulos gets them to the right place to buy.
You create one link and we work out how to handle users engaging on different devices.
EASILY INTEGRATE WEB-TO-APP BANNERS to HELP ACQUIRE, RETAIN, ENGAGE AND CONVERT USERS.
Know which downloads originated from banners so you can focus user acquisition marketing on your best sources.
Attribute all user purchases back to the lead source that brought the app user to you, so you can understand ROI on media sources.
Include rich user data within the Deferred Deep Links used in banners to deliver highly contextual personalized experiences.
Talk to us about Driving
Hyper-Personalized Campaigns
Empower your marketing team to drive results