Our popular Deferred Deep Links feature has now been updated to include an SDK for Huawei! We launched deferred deep links in 2020 with an SDK for android and iOS apps and it quickly became one of the most sought after features of the Kumulos platform. We're delighted to now be able to bring this user acquisition and engagement essential to Android apps distributed via the Huawei App Gallery.
Kumulos Deferred Deep Links for Huawei now allows apps to make use of the features previously only being utilized by apps on iOS and Google Android platforms:
Create smooth, seamless onboarding flows to bring new users into your app
Effectively re-engage users in digital channels outside your app
Win back lapsed users who no longer have your app on their smartphone
Find your best external channels to engage your users; whether it's email, SMS, social media or website. Use these channels to engage Huawei users with conversion driven messaging that brings users to the exact page of your app you want them to land on.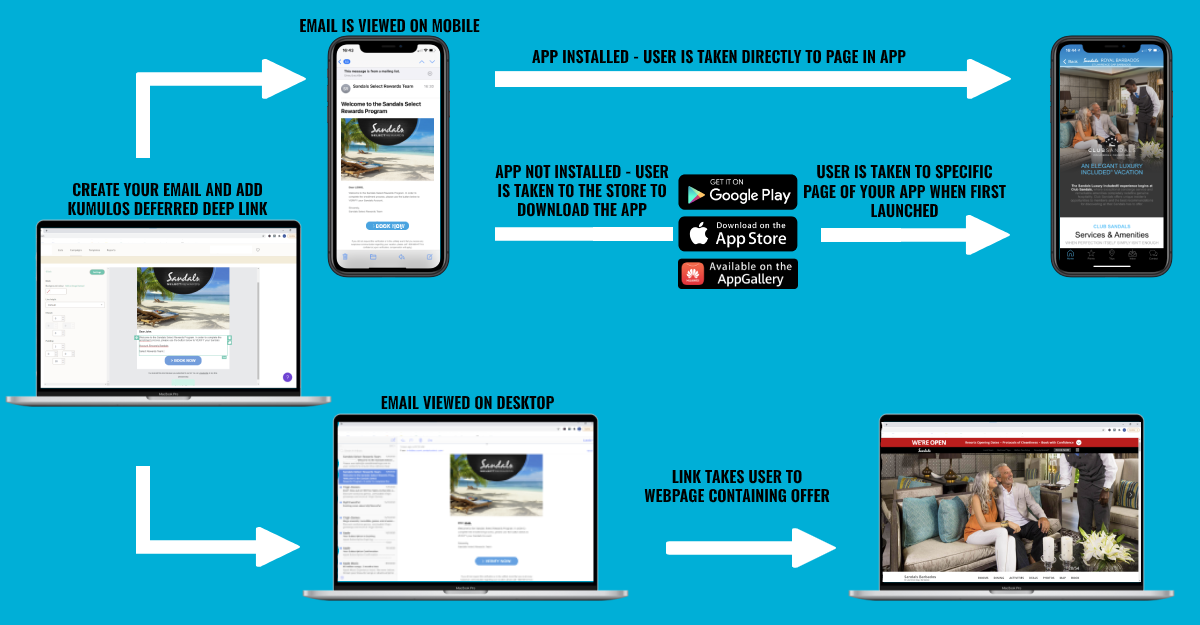 All from a single link, whether the user has your app installed or not. Those with the app installed are taken straight to your desired promotion, those without will be taken to the Huawei App Gallery to download your app and once the app is launched will be taken directly to your promotion.
Interested in finding new customers and bringing back lapsed users, then why not try Kumulos for FREE today? See for yourself how you can better acquire new users, re-engage current ones and deliver greater app success!
Or, if you want us to show you around this new exciting new feature, get in touch to arrange a free demo of Kumulos Deferred Deep Links for Huawei.