Kumulos is amongst the world's first, leading mobile engagement platforms, to add push notification and in-app messaging for Huawei's latest phone range by adding HMS push notifications support. This means that all mobile apps published through Huawei's AppGallery can enjoy all the features and functions of the Kumulos' award-winning mobile engagement platform, putting them on par with apps available through Apple and Google stores.
This is a big deal. Some international apps have around 20% of their users on Huawei devices. As adoption of the new handsets grows, using a push notification provider that supports Huawei Mobile Services. means no users are left "out in the cold".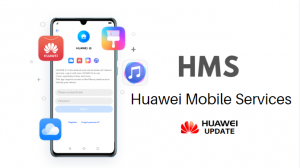 Huawei earlier this year launched its new and much-expanded services for Huawei Mobile Services (HMS).  With the release of their latest phones, such as the Mate P40 Pro earlier this year (2020)  Huawei's own HMS Platform replaced Google Mobile Services. The apps are downloaded from the Huawei AppGallery rather than Google Playstore. But these apps were at a disadvantage. The downside was that it was more difficult for developers, publishing apps through the AppGallery, to send notifications to the phone because they no longer used FCM (Firebase Cloud Messaging). There was no practical way for businesses serious about user engagement to run personalized, highly targeted, rich media messaging campaigns, meaning these apps risked delivering poorer commercial results.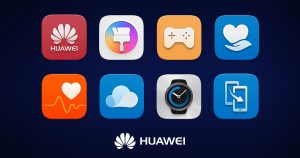 AppGallery is big, with over 420 million monthly active users across 170 countries and a huge library of apps that have been downloaded a total of 210 billion times in 2019. Publishers using Kumulos as their push notification and in-app message provider can now deliver the same rich messaging experience that they enjoy from apps published through Apple and Google stores. It also means that with Kumulos they can reach every user. So app and games publishers can be sure that they can fully engage with all their users, regardless of what device they are on.
Find out more about the Hauwei Push Kit and all of the other exciting app services, including location targeting messaging and check out their YouTube channel. 
How to try HMS Push Notifications with Kumulos?
The set up is easy. We offer unlimited technical support and our online guides and tutorials make set up a breeze. To find out more about the Kumulos Engagement Platform and how to set up support for HMS Push Notifications, then get in touch and we'll be happy to answer any questions you have. With everything Kumulos, there are no pushy salespeople, just good honest straight-talking advice and support. And you can have 30 days free, on us.
What's not to like.