Today was a huge day for innovation in Dundee – the city where the Kumulos R&D team is based. One year on from the shock announcement that the Michelin tyre factory was to close with the loss of over 800 jobs, the Scottish Government, Scottish Enterprise, Dundee City Council and Michelin themselves have committed £60 million investment to establish the Michelin Scotland Innovation Parc.
Over the next decade, this investment will see the former manufacturing site transformed into a world leading innovation center comprising labs, business accelerators, skills academies and manufacturing units aimed at driving forward global research into sustainable mobility and low carbon energy.
History of Innovation in Dundee
This is a bold and ambitious plan for Scotland's 4th (but coolest) little city with a population of just 150,000, but it should not necessarily come as a surprise. There is a long and well documented history of innovation in Dundee. From electric lamps and adhesive postage stamps in 19th century to more recent innovations in keyhole surgery, Dundee has often punched well above its weight and this is still true today. The opening of the world class V&A museum at the heart of the ambitious waterfront redevelopment project or the acquisition of Dundee startup ChilliConnect by the San Francisco based tech giant Unity Technologies are just two recent examples.
Availability of local talent
One key reason there is so much innovation in Dundee, especially in technology and now software, is that this small city boasts not one, but two world class universities that attract and develop the talent needed to fuel the current generation of innovation. Dundee University has a long-established pedigree in the fields of Artificial Intelligence and Data Science. Meanwhile Abertay University is world renowned for computer games. Both, boast leading business accelerators and centres of entrepreneurship nurturing tomorrow's disruptive startups.
Innovating in Mobile User Engagement
The Michelin Scotland Innovation Parc is therefore well placed as it sets about changing the way people travel and move. For the very same reasons, drawing on the local software talent and history of innovation in Dundee, makes this the ideal location for the Kumulos R&D team to help digital, marketing and project managers change the way they engage their mobile first audience.
Users today are bombarded by ill-timed and poorly conceived messages and notifications from many different apps – the vast majority of which they largely ignore. Kumulos helps avoid falling into this trap, with its innovative combination of user, behavior and location-based segmentation and targeting to deliver rich, relevant, personalized content across messaging channels. The right content for the right user and the right time – content that each user will want to interact with.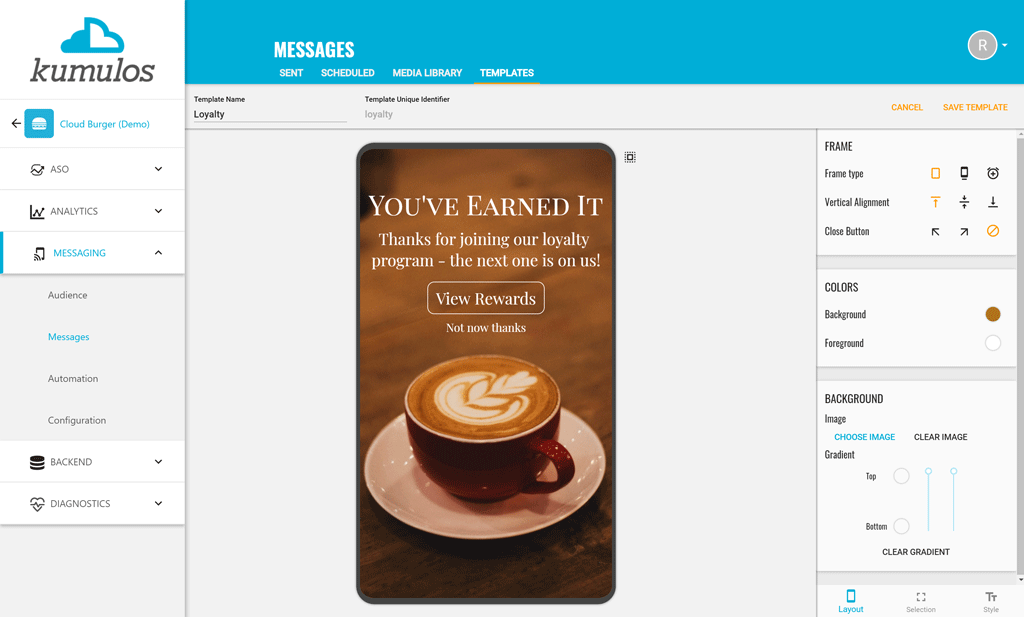 This is why leading consumer loyalty, sports & fitness, health & wellbeing and travel & hospitality apps in over 25 different countries around the world use Kumulos to drive real, meaningful engagement with their guests, fans, players and customers.
Find out more
The future of innovation in Dundee is a bright one, and we are excited and proud that our R&D team are playing their part in it. If you want to find out more about how Kumulos can help you drive real, meaningful engagement with your mobile audience, contact us today.