Kumulos are excited to announce our new feature Web-to-App Banners! Built on our award winning Deferred Deep Links feature, Web-to-App Banners allow you to convert your mobile web users into app users at just the click of a button.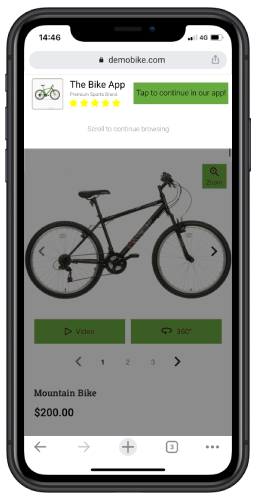 With one link you are able to bring users from mobile web straight to your app whether they have your app already installed or not! Users with the app installed are taken seamlessly into your app to continue exactly where they left off. New users are taken to the device app store to download the app and once launched are taken to the same page as those with the app already installed, smoothly converting a web user into an active, engaged app user at the click of a button.
Marketing your website typically costs a lot less than marketing your mobile app and is your most effective user acquisition channel, but users on your mobile app are far likely to spend more and are of more value to your business.
With Kumulos Web-to-App Banners you can use your most effective acquisition tool to bring new and lapsed users to your app, where you can open new communication channels like Push Notifications and In-App Messaging and continue to engage users through-out the lifecycle of your app.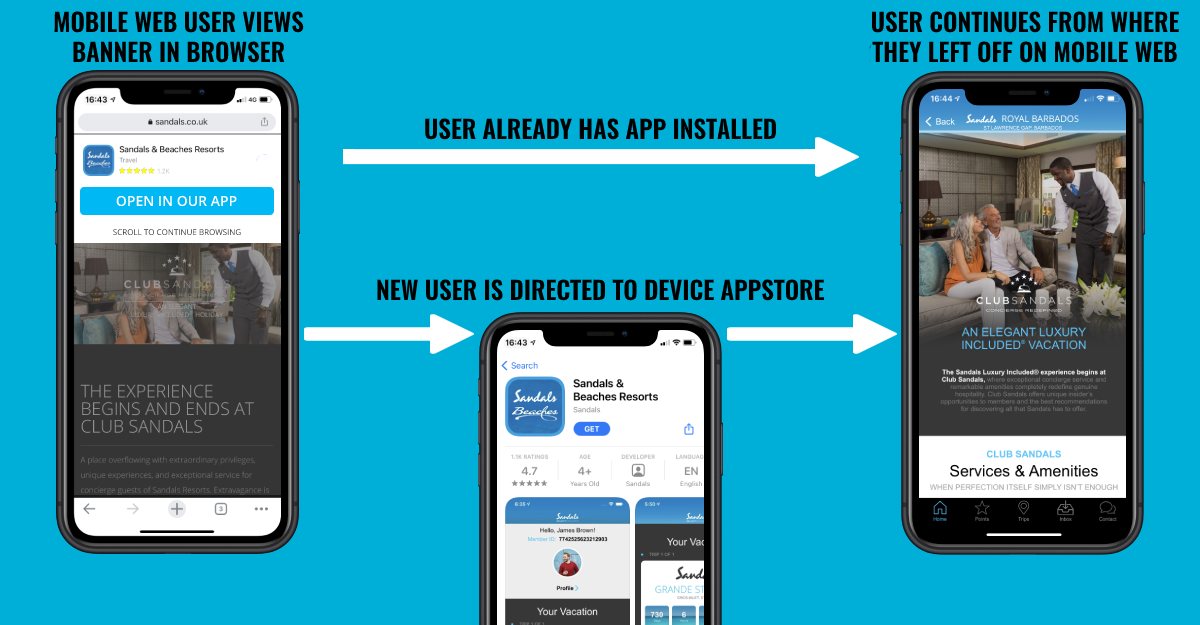 Kumulos are delighted to bring this highly anticipated new Web-to-App Banners feature to encourage mobile web users to use your mobile app –
Save money on your app marketing budget
Create smooth, seamless onboarding flows to bring mobile web users into your app
Re-engage with app users that have lapsed
Open new channels of communication with your previous web users including push notifications, the single best way to engage your mobile audience
If you'd like to find out more about how this feature can benefit your app, please sign up for a personal demo and we'd love to show you how it works!