Due to COVID-19 a lot of businesses have minimized the number of people in the office and enabling employees to work from home. This has created some challenges with process, replacing traditional office communication and face to face meetings with video conferencing and more complex communication.
The landscape for mobile marketing has changed in the last year and we've been listening to our customers here at Kumulos. Remote working will become more common in future, some businesses may never return to the traditional office model with many adopting a hybrid model. We decided to make it easier for apps to retain and engage more users while the marketing team is working remotely.
If your mobile marketing team is working in various locations you could benefit from our new features –
Workflow approval – Increase transparency, create a hierarchy for your team, everyone knows their responsibilities and a deadline is never missed
Increased security measures – Keep your marketing system secure while your team works from various different connection points
Messaging Templates – Create templates that can be accessed by all team members to be reused and edited for future campaigns
We've simplified things for remote mobile marketing teams by adding new features that make the flow of push notification, in app messaging and deferred deep links campaign creation seamless from start to finish!
OPTIMIZED APPROVAL PROCESS
Our 'workflow approval' allows team members to draft push notifications and in app messages for approval and even allocate permissions to specific users such as 'Editor' or 'Approver'. Everyone in your team is made aware of their (and everyone else's) role in the process through email, so nothing slips through the net and you always meet your deadlines.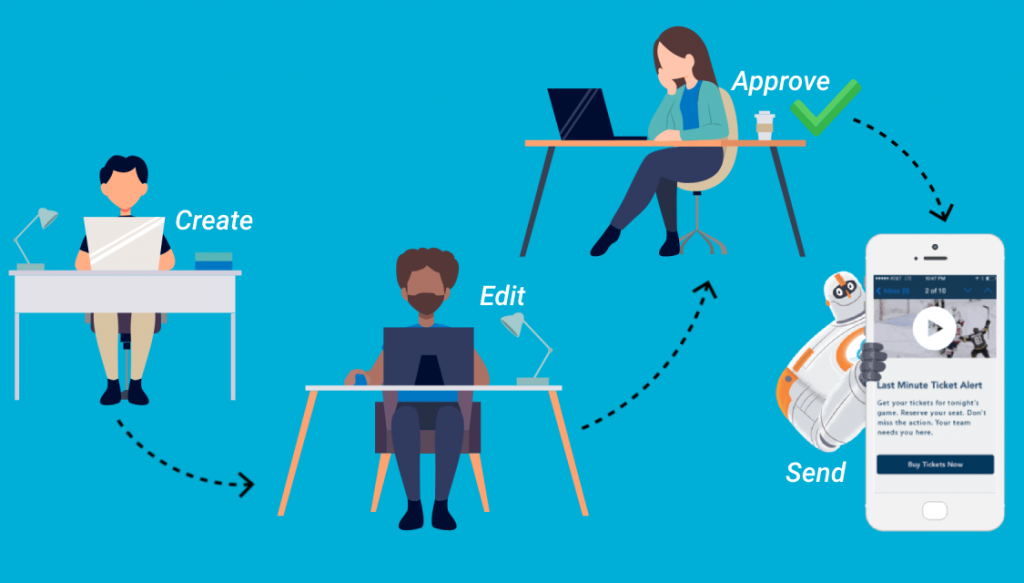 Your team can sign-off their work and pass it to the next user in the hierarchy. The email notification system means everyone is aware of their responsibilities in the process of campaign sending.
BOLSTERING SECURITY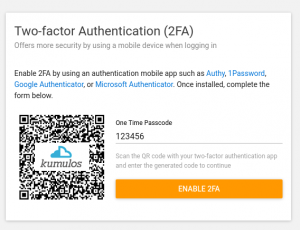 Securing access to, sometimes sensitive, data across large, distributed teams (that can quickly lose visibility of roles and permissions) can become problematic. So we've integrated the ability to enable two-factor authentication and set password policies in ways that align with the often very specific needs of their own organization.
STREAMLINING CONSISTENCY
When your team's working on multiple mobile marketing campaigns across various user groups, geographies, and timezones, the time-consuming, repetitive activities have already been taken care of!
Push notification templates make it easy to create and send push campaigns that hit the right note every time, enabling marketing teams to easily replace any dynamic content with their own campaign-specific content – so, think titles, deep-link destinations, user attributes for personalization, and button titles, all helping streamline consistency across entire teams and freeing them up to focus on individual campaign goals.
If your apps marketing team aren't in the office, why not contact us for your free demo of our product and make use of all the features Kumulos can offer you to optimize your mobile marketing team while they are working remotely?