Howdy folks,
Hope summer is going well for everyone!
Over here at Kumulos, we've been keeping our nose to the grindstone and adding some fantastic new features that we're really excited to share with you.
RETENTION
First up – we've added a retention feature that will show you how you are retaining users in a 7 to 30 day period after they have installed an app. You can choose to view retention history via different data sets, including app install date. country or OS. We've even added color coding to the data results, so you can see your retention rates instantly.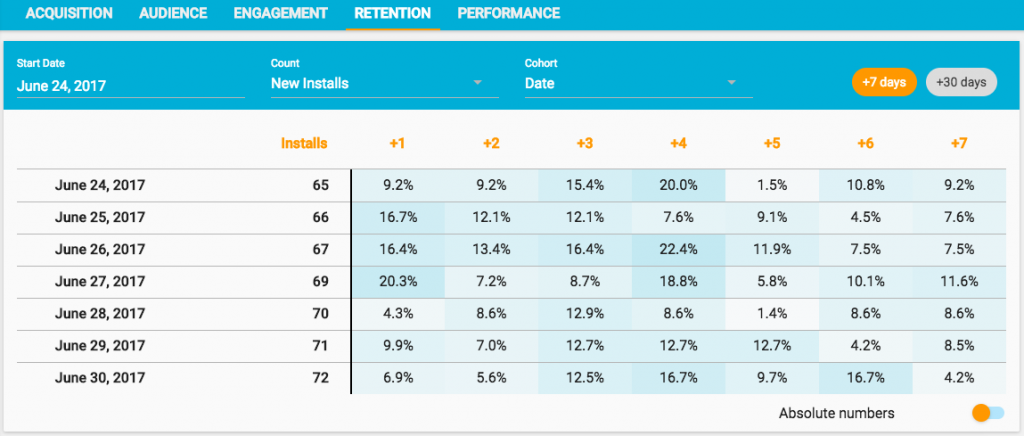 PUSH NOTIFICATION FEATURES
We know that our users love our push notification service, but we just can't help ourselves in adding on more bells and whistles. Just take a look at some of the latest features:
PUSH SCHEDULING
Want to send a special last minute discount message to all your app users on Christmas Eve? No problem, with new push scheduling in Kumulos it's as easy as flipping a switch. You can send push notifications to all of your users at exactly the same time, or, for laser targeted notifications, at a specific date and local time? The choice is yours!
EMOJIS 
Who doesn't love these little guys? Add some fun to your next push notification with just the right image.  Kumulos supports Emoji v4.0 / Unicode version 9.0 which is fully supported in iOS 10.3 and Android v7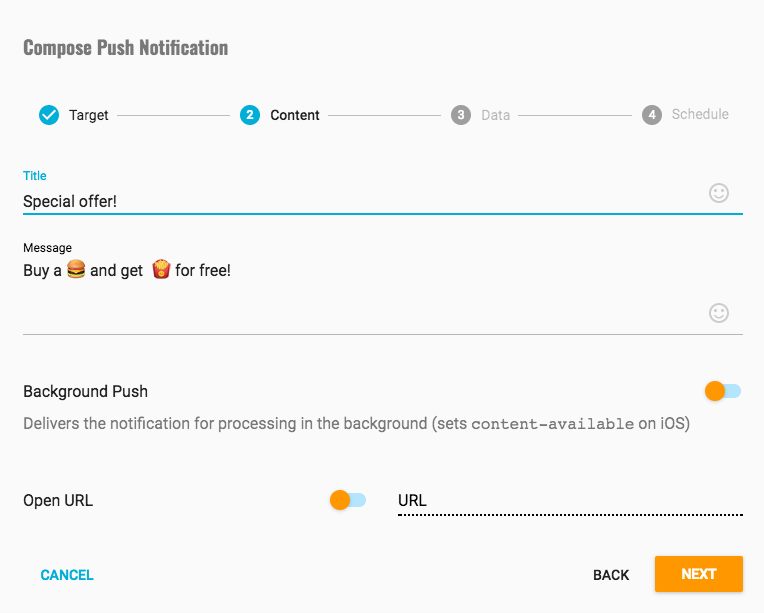 URL 
Want to send a user to a web page when they open a push notification? Now it's easier than ever.
iOS BADGES 
Don't want your push notification to get lost? Turn on iOS badges so that app users will never miss a message again.
DOCUMENTATION
Confused about how a feature works? Be sure to check our extensive documentation for assistance. If you can't find the answer there, you can drop us a line, ask a question in our community forums or reach out to us on Twitter or Facebook.
UPCOMING
We've got lots of new features on the way, so be sure to keep checking back for the latest!
Don't see a feature you're looking for? Drop us a line and we'll get on it!