If you've been using Kumulos for a while, you'll know about our awesome unlimited push notification service for your customer's apps.
Our push service gives you a monthly retainer where you can run engagement programs for all your client's apps. Got a proactive client who wants to run their own push campaign?  No problem – just enable the client app portal (branded as yours, of course) – and clients can login to build and manage everything themselves. Prove your worth by adding on our automated monthly report to show your clients just how much you're doing for them.
As part of this initial push notification service, we included segments – which allow you to target specific predefined sections of an app audience by app version, country, city, timezone and more.
But we decided that wasn't enough.
So we put our nose to the grindstone (or rather, put our developers collective noses to the grindstone) and launched our latest addition to our push notification service – channels.
Why Push Notification Channels?
Push notification channels give app users the option to subscribe to content based on their preferences – giving your clients the power to easily drive the right push messages to the right users. By defining either portal visible marketing groups or allowing your client's app to create private or public groups, channels allow you to target content at this receptive audience.
The best part about using channels in Kumulos push is their flexibility.  Create turn-based channels for a gaming app or private messaging groups for a chat app. What about that sports app your client has been pestering you about? Blow them away by creating separate channels for football, baseball, basketball, soccer, table tennis – you name it! Users can easily subscribe and unsubscribe from channels so they only get the messages they want.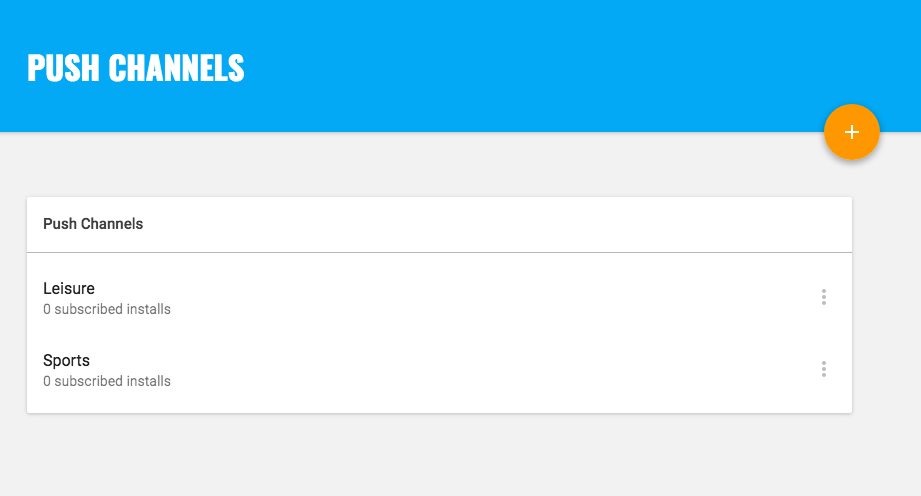 Sending a push notification to channels is as simple as logging into the agency console, entering your channel message and pressing that sexy orange "send" button. Or – with the client app portal – let your clients log in to manage push campaigns themselves.
You can take a look our complete online docs to find out more about using channels with push notifications in Kumulos.
Signed up for Kumulos but not using push yet? We offer a 30 day FREE, no-obligation trial. Simply enable push services by clicking on the push icon on the left hand side of your dashboard menu.
And if you're one of the few agencies who aren't using Kumulos yet – what are you waiting for?