Hey Kumulites,
Even though the "official" end of summer is a few weeks away, in the good old US of A, Labor Day marks the traditional end of the baseball and BBQ season. So before you head out for that last hot dog, we wanted to let you know about a few exciting additions that we've packed into Kumulos.
Unity and Xamarin SDKs
You read that right! Kumulos now offers shiny, new SDKs for use in your Unity and Xamarin applications. Both the SDKs can be downloaded from the Kumulos repository on GitHub. Head over to the docs (Unity or Xamarin) for your specific platform if you're looking for more details on how to get started.
KScript Updates
KScript allows you to use Kumulos to encapsulate business logic in custom server-side jobs, written in JavaScript.
Pretty cool, right? But – us being Kumulos – we couldn't just stop there. That's why we've introduced a couple new features into KScript.
KSCRIPT IDE –  The KScript IDE (Integrated Development Environment), based on the Microsoft Monaco editor, lets users get down and dirty into the depths of KScript code. The IDE also gives users the ability to run commands instantly, view debug logs and customize the editor theme.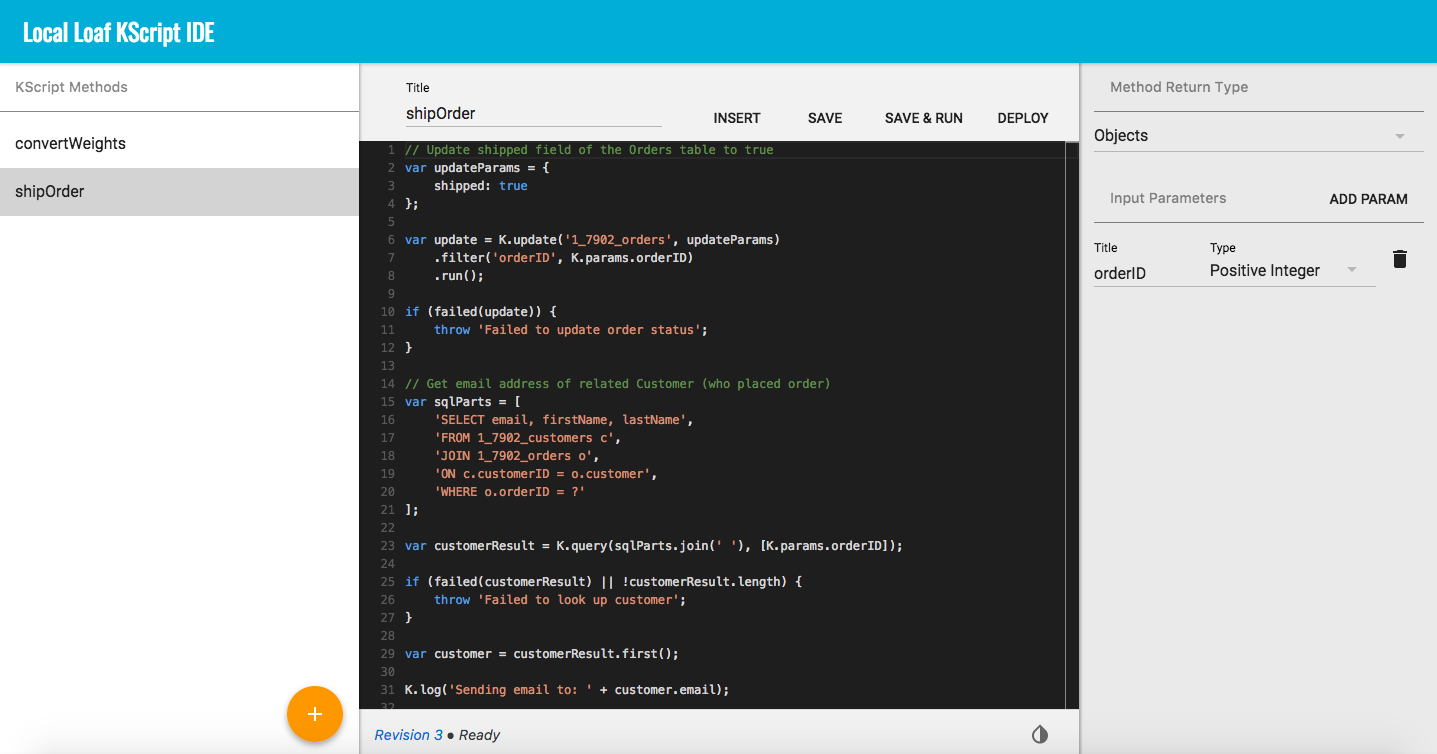 We gotta admit – it's kinda cool. Take it for a spin today.
VERSIONING – When editing a KScript, you can also view previous revisions of your script, with the date and time they were saved.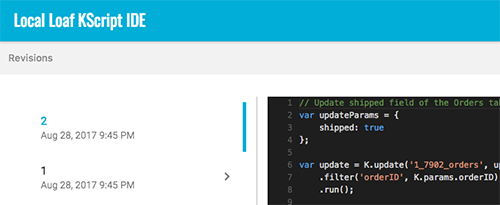 Questions?
If you have any problems getting started, feel free to drop us a line, reach out to us on social media, or ask a question in our Community forums.