Mobile Marketing Automation Platform
Kumulos is the first fully integrated Mobile-First App Marketing Automation platform. We help Attract, Engage, Retain, and Monetize app users to ensure the best commercial outcome from mobile apps. We make it easy to build and run Mobile Marketing Automation Campaigns for Mobile Apps, allowing you to plan, build, schedule and automate highly targeted Push Notification, SMS & eMail campaigns to drive user engagement for any mobile app.
With our App Store Optimization tools, you can analyze your industry and identify areas for improvement to help you become the market leader. 
Rich, intelligent messaging for your mobile customers will help bring your customers back again and again, ensuring repeat visits. 
Make sure your marketing is building retention, with exit intent notifications, location-based targeting and insights from retention analytics. 
Optimize your user journeys with Kumulos conversion funnels and automate your messaging to tie into user behavior and increase in-app purchases. 
APP PORTAL FULLY REBRANDABLE
See how your app is performing, analyze app store performance, view analytics, manage your messaging campaigns, as well as manage app content to keep your app up to date.
Grow your number of organic downloads month on month. Track competition, review user feedback and optimize your keywords to make sure you attract the right users.
POWERFUL CAMPAIGN AUTOMATION
Plan and execute intelligent, highly targeted campaigns to engage and retain users for longer and drive the right commercial results from the mobile app.
INSIGHTFUL & ACTION BASED ANALYTICS
Give yourself a 360 degree mobile app view in an easy to use intuitive interface. Know what's happening in your app so that you can drive the most effective campaigns.
Powerful technology at your fingertips
DON'T GET LOST IN THE CROWD
Kumulos Mobile Marketing Automation platform helps you build your audience by getting apps found in the app store. Quickly and effectively target the right people, so the right users download your apps from Google and Apple stores. Our App Store Optimization feature lets you analyze app competitors so you can make sure you position apps intelligently and stand out from the competition. Then continually optimize the app store listing to ensure you get your fair share of downloads.
Keyword Analysis

– helps you decide which keywords you are best to target

Keyword Tracking

– shows how your app is performing for your chosen keywords against your apps competition

Track Reviews

– user feedback to ensure that the app is giving users what they need

User Feedback

– to help shape your app roadmap with the most requested features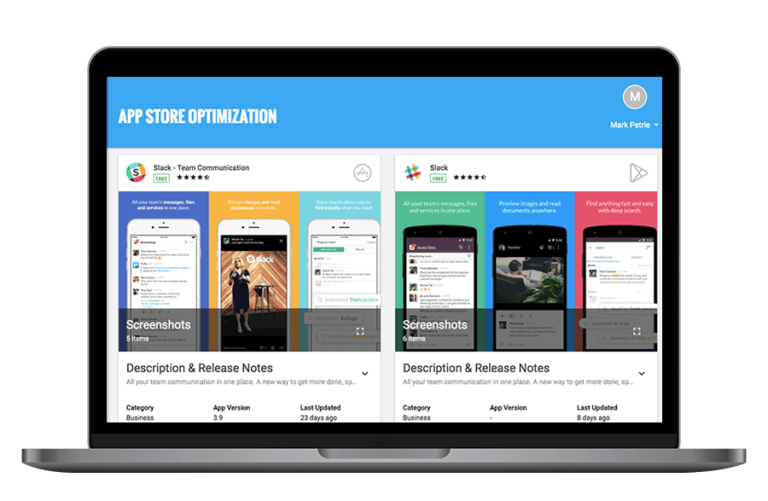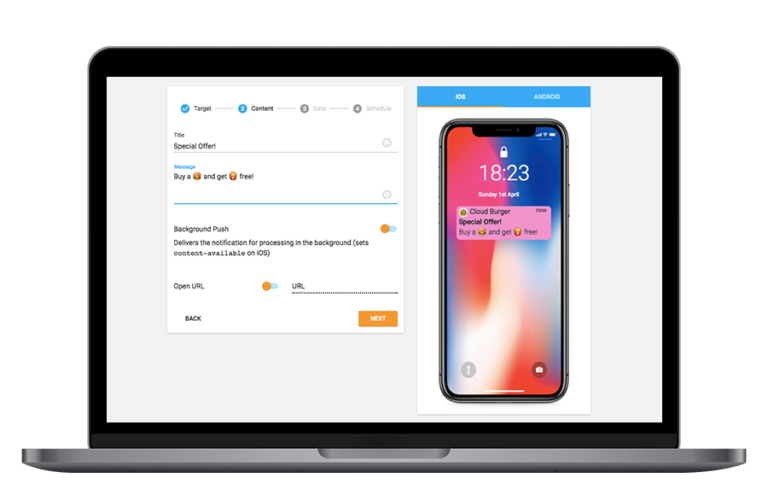 ENGAGE USERS. GET THEIR ATTENTION
There's little point attracting app downloads if your app doesn't grab and keep users attention. Kumulos Mobile Marketing Automation platform helps you engage app users so they hang around and use your app frequently. Kumulos lets you easily and effectively communicate the right content to the right user so they only get relevant information from the app.
Build Push Notification & In-App Messaging Campaigns with highly targeted content and location based automation with Geofences and Beacons to drive user engagement

Automate push notifications so you communicate relevant information at the most appropriate time

Schedule Push Notifications at the time that users are more receptive to interact

A/B test messages so you can learn and refine the best approach

View results easily through our comprehensive 360 degree view of the app user

Have the choice of Push Notifications or integrate SMS and/or Email Communication for omni-channel campaigns
BUILDING AND LAUNCHING A MOBILE APP IS JUST THE START
Driving downloads and then making sure users are highly engaged, so you retain them for longer, is what will ensure mobile app success. The Kumulos Mobile Marketing Automation Platform can be retro-fitted to any app, or built in at the start, to help build app audiences, drive up app use and keep them using the app for longer so you drive the maximum commercial success from the app.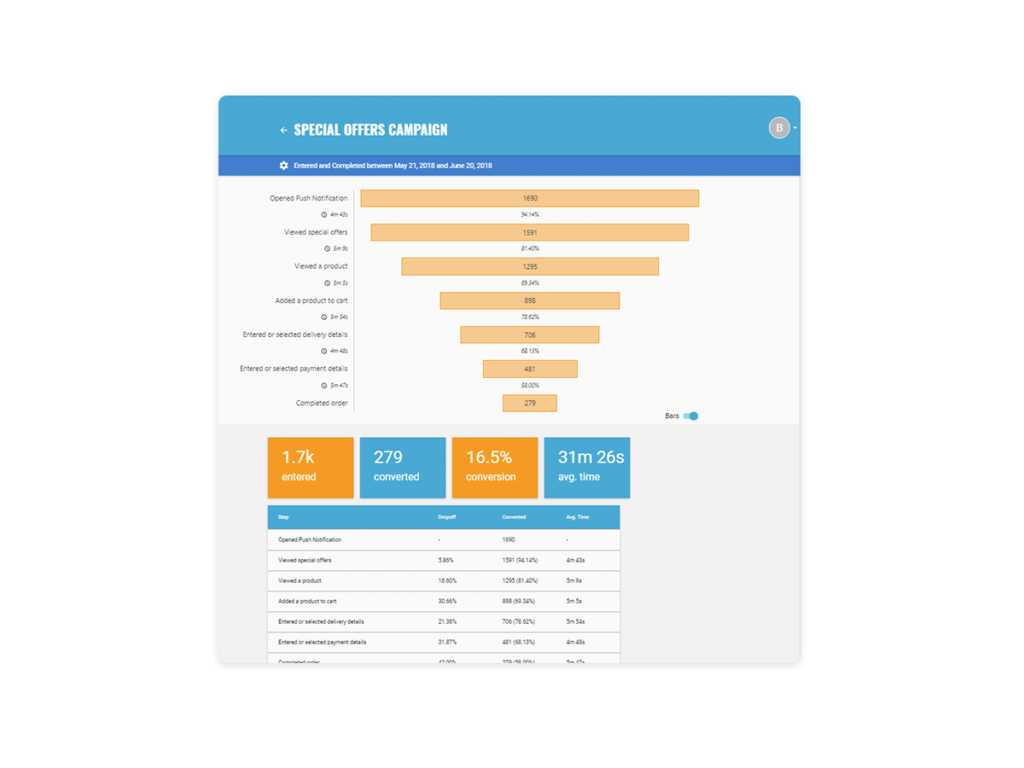 Reach and re-engage your users with relevant and impactful messages, sent exactly when they'll be most responsive. 
Engage and communicate with app users whether they have push notifications enabled or not with In-App Messaging.
Circular or polygon geofences to trigger messages when customers enter, leave or linger in a specific place.
Talk to us about Driving
Hyper-Personalized Campaigns
Empower your marketing team to drive results