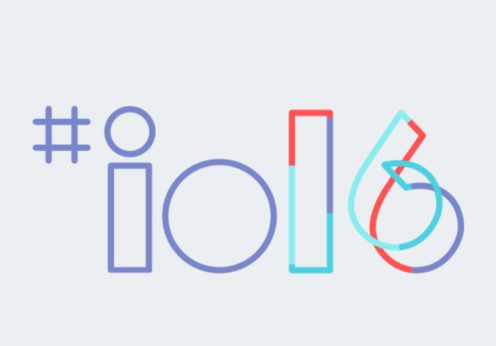 It's been a very busy week for app developer news. Dominated by Google IO, we take a quick look at what the announcements mean for app developers as well as few other stories in the app developer news that have been overshadowed by Google's flagship developer conference and you may have missed.
Google IO 2016
The app developer news this week has obviously been dominated by the spectacle of Google IO 2016. However, what grabbed the headlines is perhaps not the most important piece of app developer news this week…
The app developer news headline grabbers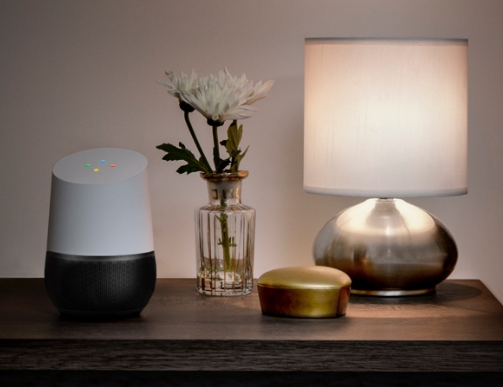 First, lets take a quick look at the headline grabbers, starting with Google Home, which goes head to head with Amazon Echo. You can ask it questions, use it as a speaker and control Chromecast with it – finally gives those of us who backed Chromecast over Apple TV a fighting chance during the water-cooler debate (even if it does look like an air freshener)!
The first Beta of the new version of Android shipped to developers yesterday and will be named in an Internet competition. Presumably if the British public have their way, this will therefore be NDroid McDroidface! This will build in support for split screen apps (which Samsung and LG owners already have) and remove the annoying App optimization "helper" (that didn't last long).
Two new apps were announced. Duo – a one-to-one video messaging app with one very striking feature to let you see the caller before you answer the phone. This makes perfect sense, but it might be a stretch to suggest that feature alone will be enough to worry the incumbent apps in the space.
The second app to be announced was Allo, a messaging app with the new Google Assistant at its core. Google Assistant aims to provide a universal, cross-device platform for voice queries that will, unlike Google Now, get contextual answers. What this means for Allo is that if you and your friends are discussing a subject (e.g. food), a subtle icon will appear to indicate Assistant may have information that can help if you tap (e.g. restaurant suggestions) – your very own chat bot! What could possibly go wrong…?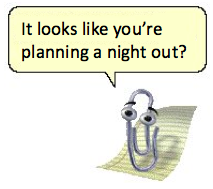 Well, quite a lot really! Will the icon be subtle enough not to distract and disrupt the conversation? And if you cannot preview the information until you click on it, it had better be relevant (or very easy to dismiss). While we should keep an open mind, the acceptance that the volume of data is more important than the actual algorithm does make one worry that the quality (in a contextual sense) of the information may remind us of something we'd all rather forget!
The one app developer news story that really matters
In my opinion, the most significant app developer news story of the week is the announcement of Android Instant Apps where you can use part of an app without having to download the entire app and install it. For example, at the airport, tapping your phone against the NFC enabled checkin machine causes that airline's checkin app to pop-up, get the information it needs and the disappear completely.
This had been rumored and expected, but perhaps not quite so soon. But what will this mean for apps and app developers? Firstly, the app will need to be developed in a modular fashion – arguably good practice. However, what about ongoing user engagement and measuring Recency, Frequency and Monetization (RFM)? If your client pays you a lot of money to develop their app, grow their audience and engage their users, how will they feel about their users being able to use the app without installing it? How will you, as their developer, measure this.
Yep, this is the app developer news story that we all need to pay attention to and see what impact this will have on the fledgling app store optimization and RFM space.
And the rest…
Other notable announcements include the Daydream platform for Virtual Reality and associated standards for handsets, controllers and apps.
Numerous new features have been added to Android Wear 2.0, the most significant of which is full offline apps that continue to function even if the paired handset is out of battery or out of range.
Chrome mobile has hit 1 Billion Monthly Active Users (MAU) – that's 14% of the world's population and an adoption rate that most app developers can only dream of! Not bad! Guessing it won't be an Android Instant App?
They are also making a significant investment in Firebase, which reinforces the trend for developers consuming services rather than servers for their app backend. However, Google, like so many others they still fail to acknowledge the fact that most businesses do not have the in-house app development knowledge or skills needed to build apps themselves and as a result continue to neglect the growing number of specialist app development agencies whose needs, as we at Kumulos understand, go beyond that of a tool for building apps.
Finally, there was the token compiler news with the preview release of Android Studio 2.2 – it is a developer conference after all (who am I kidding – it looks awesome)!
All in all, it certainly was a spectacle, but as one app developer news commentator alluded to "Real artists ship"
Microsoft
On the same day as the Google IO keynote, a significant piece of app developer news was Microsoft announcing they were selling their feature phone business in a complicated transaction to a subsidiary of FoxConn. Deliberate or co-incidental timing? I was assuming deliberate until I re-read that the announcement refers to feature phones, which are basic mobile devices that can run some apps, but are not as powerful or full featured as smartphones. Microsoft said they will continue to develop its Lumia range of Windows smartphones.
However, this has not stopped another round of app developer news stories decrying the end is nigh for Windows Phone pointing to declining sales and low volumes. Understandable given the Lumia range has managed 110m units in last five years compared to 4.5bn iOS and Android phones in same period. Why is this? With Nokia's heritage, the hardware should be good enough. The concept of one desktop for phone, tablet and PC is admirable and I even overheard one of our iOS developers admit he quite likes the Windows Phone UI.
Well, I would suggest that this good 'ol fashioned bar chart explains it all… lack of apps compared to other platforms.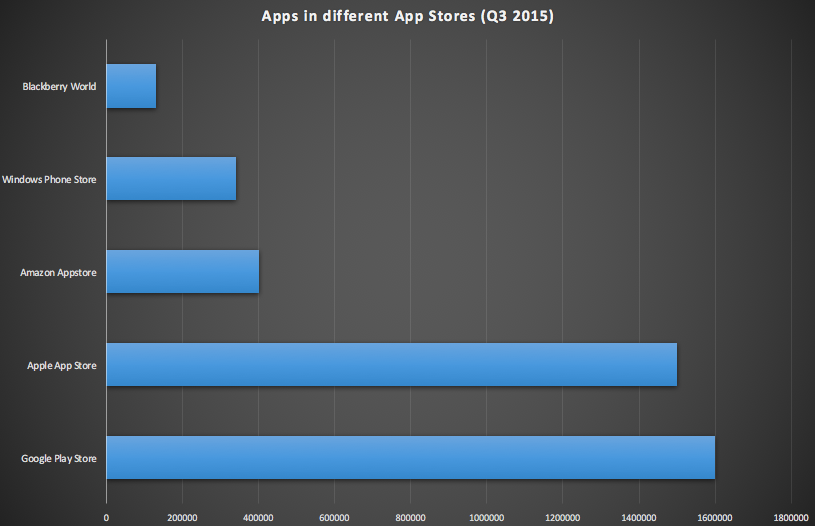 With a tenth of the apps of Apple and Google and sandwiched between Amazon and Blackberry, developers simply aren't targeting the Windows Phone platform. Given the Nokia deal came when the man of the infamous "Developers developers" speech was in charge, this is somewhat ironic. Also explains why Xiaomi's new monster (size) small (price) handset will be running Android.
However, with the recent acquisition of Xamarin, Microsoft do indeed remain an important player in the mobile app development space. Earlier this week in the app developer news, Realm, the cross-platform mobile app database, announced Realm for Xamarin has been added to their Java and Core Data versions.
Linked Insecurity
Away from the spectacle of Google IO and the complicated world of M&A, there have been two more sobering stories in the app developer news as 167 million LinkedIn logins have been compromised and are being offered for sale. A stark reminder for app developers that the design of their App Backend is as important as the UI/UX of their App Frontend. Would recommend changing your LinkedIn password now, if you have not already done so.
There was also the news that new Android malware had bypassed Google's security checks and made it into the Google Play and other stores, in some, even topping charts.
In the same week, that Android Pay launches in UK, this is a potent reminder that security needs to be at the heart of all app development activities. That said, given the popularity of contactless payments (which are arguably as insecure as they are convenient), convenience will always be the driving force.
Bueller? Bueller?
One notable absentee in the app developer news this week is of course Apple. The Apple WWDC is in San Francisco from 13th June – 17th June and I'm sure we can expect that week to be just as busy for app developer news. This year's conference is being tagged as "game changing" and will focus on some similar themes to Google IO, specifically wearables (watchOS) as well as home entertainment and automation (tvOS).

Rumours circulating in the app developer news that Ferris Bueller is intending to skip school to attend are of course unsubstantiated.
Self-driving ahead?
However, there are also rumors circulating around vehicle automation and the expected development of an Apple Car (iCar?) and any announcements relating to this at WWDC certainly wouldn't come as a surprise. Related to this aspect of the app developer news, a new startup called Otto has announced plans for kits that can be retro-fitted to existing commercial lorries to turn them into self-driving vehicles, which further strengthens the views that we are likely to see self-driving trucks on our roads long before self-driving cars.
That is of course assuming that the FCC do not re-assign the 5.9 GHz spectrum band allocated for Intelligent Transportation Systems (ITS). Several major Telecom providers (including Google?) have written an open-letter to The White House arguing that the auto-industry is not sufficiently utilizing the spectrum and that it should be opened up for public Wi-Fi, the growth of which is creating an "unlicensed spectrum crisis" (which apparently has nothing to do with copying tapes for the classic Sinclair computer). Understandably, the auto industry has written a counter-letter along the lines of "Give's a chance – this stuff is hard y'know" (okay, maybe not in those exact words, but you get the gist).
Earlier this month, the UK Telecoms Regulator announced plans to create a new spectrum license for Internet of Things and machine-to-machine (M2M) communications, so at least that element of Google and Apple's strategy doesn't yet face any regulatory hurdles!