Who Uses Kumulos?
Switched-on mobile app development businesses and digital agencies use Kumulos to build recurring revenue from their mobile app projects. They take our features, brand them as their own and wrap them into their mobile app "after-care" services. Services that they sell to their mobile app clients helping them deliver greater success from their mobile apps and at the same time get their customers apps on retailer.
App Development businesses of all shapes and sizes are growing on Kumulos. Here are just handful of examples.
Waracle has been building serious apps for enterprise and government since 2008. With 4 offices accross the UK and +80 staff, they work across multiple industries and have clients across Europe, the UK and North America. Its recognized by many leading authorities as one of the most innovative and forward thinking enterprise app and IoT development businesses in Europe
CI Design is a creative boutique based in Milwaukee, WI, USA. They work with hundreds of clients both locally and internationally helping them with everything from brand identity, mobile apps, websites, augmented reality and a broad range of creative and technical services.
AMP are a Boston, New York & Los Angeles based full service digital agency with 200+ staff working across a wide range of consumer brands. Founded back in 1995, they work across a broad range of sectors.
NS804 is based in Richmond VA, USA. and has built apps for more than 400 clients across the world since they launched in 2012. They specialize in iOS and Android native apps for businesses of all shapes and sizes.
Pyxis is a virtual reality production company based in New Orleans, USA. They  specializing in Education, Training and Charitable sectors for a range of organizations across the USA.
DataParadigm is based in Dallas, TX providing application development across a broad range of industries, both in Texas, across the US and internationally.
Zudu is based in Dundee, Scotland, UK. Zudu builds enterprise and consumer apps for a wide range of customers across the UK and USA.
Shaking Earth Digital is a small specialist mobile app agency based in Iowa City, USA. Shaking Earth Digital has been building AR and mobile apps for a wide range of businesses and institutions since late 2012.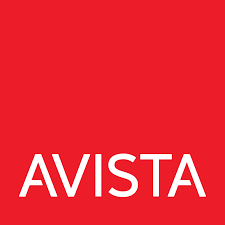 Avista based in San Francisco USA, Reykjavik Iceland & Copenhagen Denmark.  Over the last few years they have made a reputation for themselves building mobile apps & websites that both look great and are easy-to-use.
Appstudio has been building iPhone and iPad apps for small businesses across Australia since 2010. Businesses looking for an easy to manage, high quality App to enhance the brand image of their business and drive additional revenue from mobile.
Radeeccles is a highly experienced, Kansas City, USA, based, iOS app development team. Founded in 2009 it specializes on high quality, elegant, value added business applications for the iPhone and iPad.
Happy Blue Fish are highly creative videogame designers, producers and publishers based in Saint Malo, France. They design, develop and publish games with fundamental ethical values built around social responsibility and ecological development.