The Kumulos App Store Optimization and user sentiment analytics feature makes it easy to increase downloads and nail app store listings first time.
With more than 60% of apps being downloaded following in store searches ASO will help boost app downloads.
Show how the app ranks for different search terms against competitors – and track it over time
Compare listing and performance in Apple App Store and Google Play Store store side-by-side
Compare store listings and screenshots against the competition
Get country-specific rankings for your client's target users
Track recent reviews to measure user sentiment
View weekly or Monthly App Store Optimization reports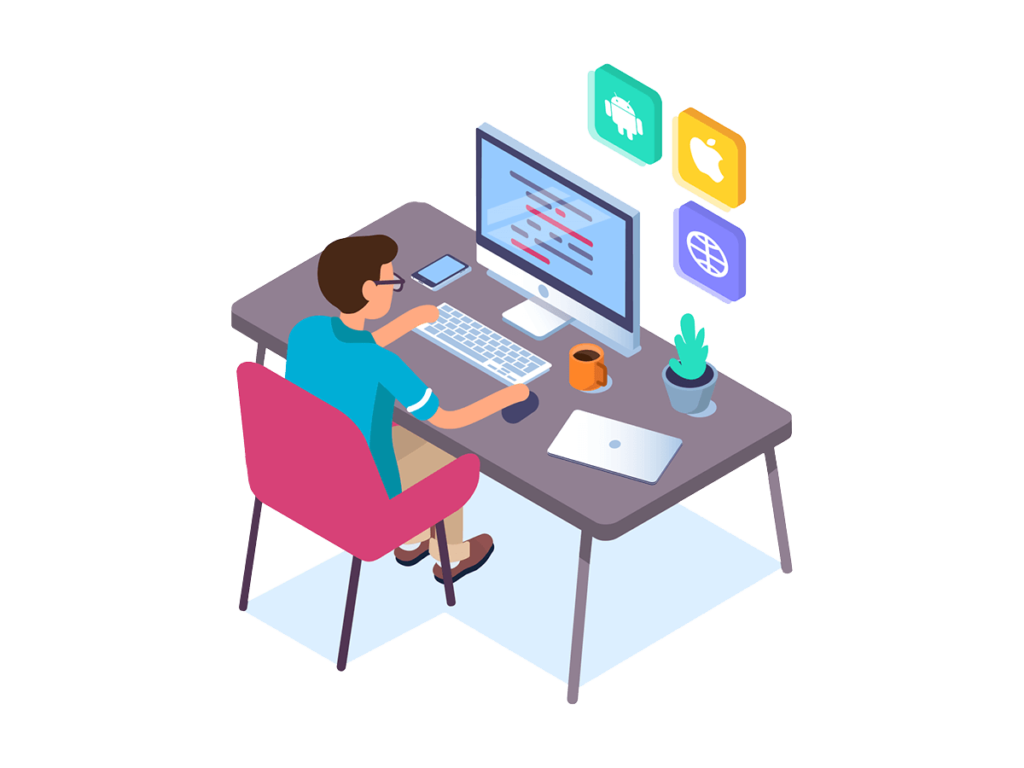 User Sentiment Analytics & ASO
Easy-to-understand, comprehensive behavioral analytics to inform your mobile marketing strategy and enable you to learn more about your audience.
MEASURE ONGOING USER SENTIMENT
Stay on top of recent reviews in order to measure the temperature of your user sentiment.
Better understand your customers' needs and requirements, as well as the overall view of your brand with access to recent reviews, and the most helpful user comments.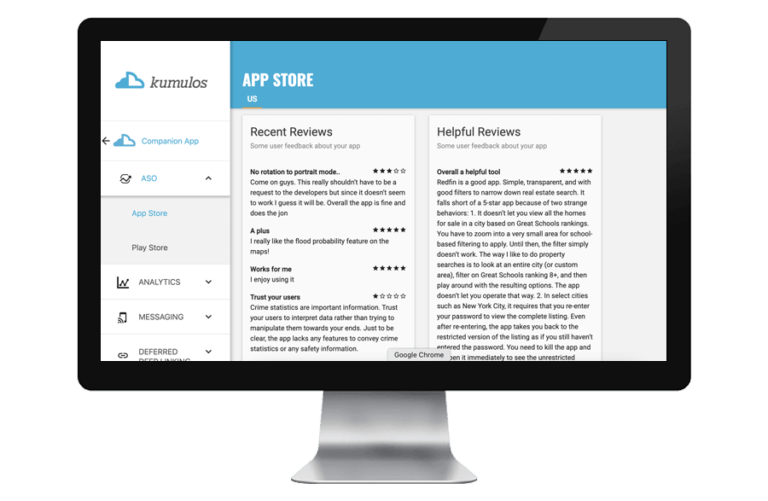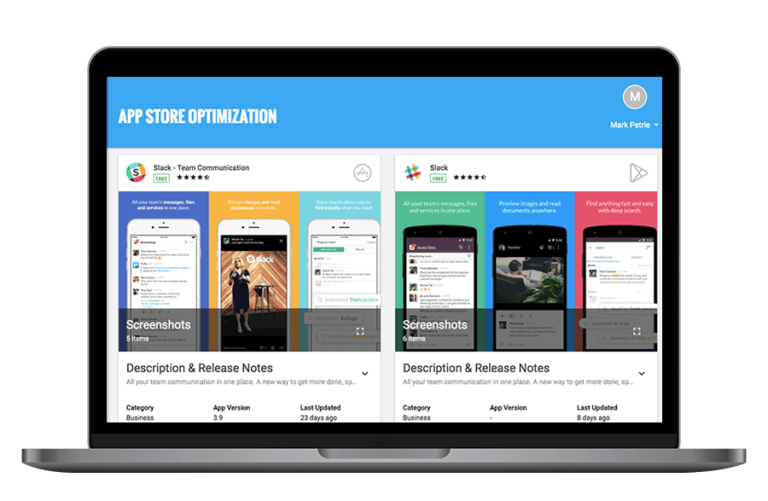 INCREASE DOWNLOADS WITH APP STORE OPTIMIZATION
Kumulos helps you increase app downloads. In seconds you can see how any app performs in the Apple App Store and Google Play Store. Benchmark apps built by the competition,  view reports and see how to optimize your app store presence to generate more downloads.
NAIL THE APP STORE LAUNCH
Pulling the trigger and going live before you think through your app store presence is a sure-fire way of having a flop on your hands. But that's where Kumulos can help you.
We take the guesswork out of the app store launch and put science behind getting it right, first time. We show you how the competition rank against a range of search terms in the geographies you're launching in. We'll also show how competitive these keywords are, the volume of searches they generate and how the competition is optimizing their app store listing for them. This lets you be smart about how you position your app so it competes successfully and wins more downloads.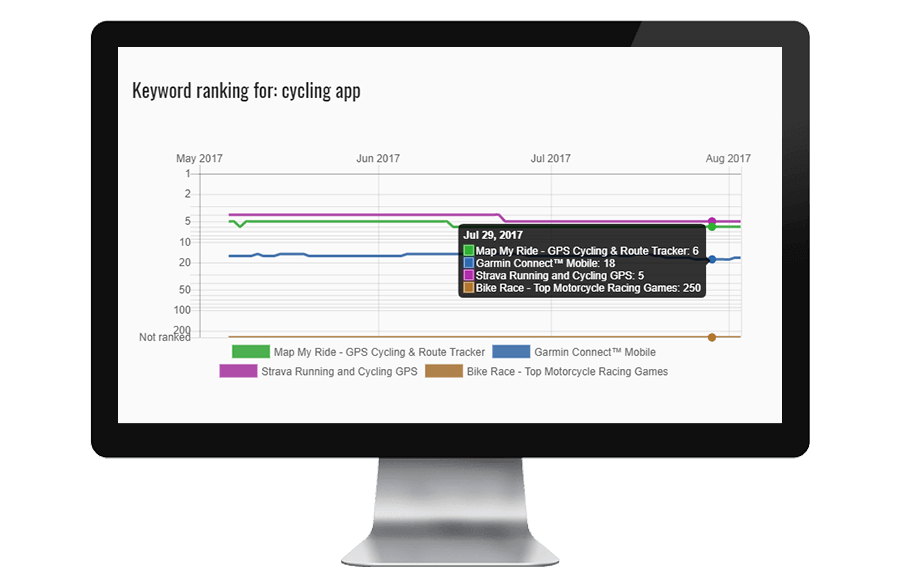 STAY ON TOP OF THE APP STORE
Keeping your app store listing in good shape is an ongoing job. The app you worked so hard on launching will start slipping down the app store rankings unless your continually optimize its app store presence.
Kumulos is here to help you keep your app on top. We let you see insights into how the app is performing with weekly and monthly reports.  What's more we don't even need your app store credentials.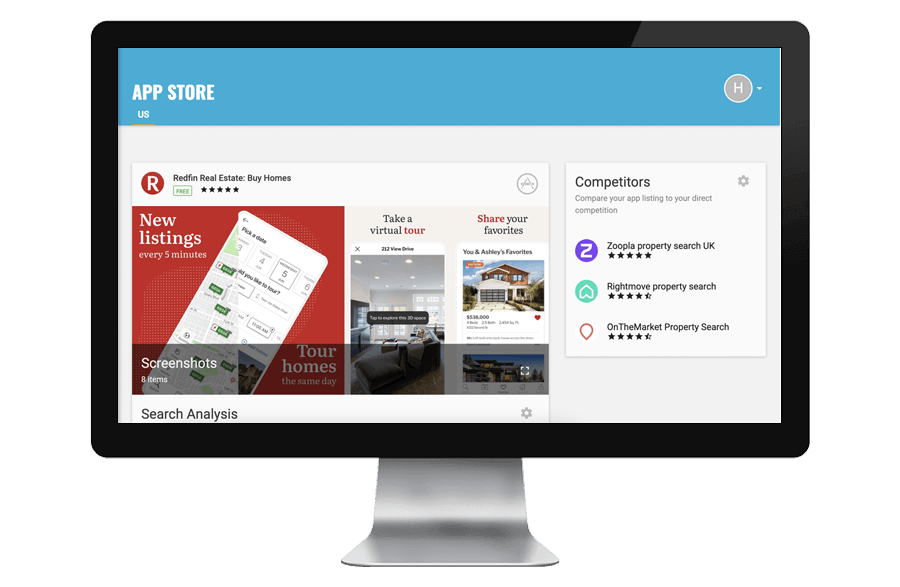 Track Reviews and Ratings
Keep an eye on the temperature of your audience. Ensure potential users like what they see.
Boost Discoverability in Search
Monitor how your app ranks, for keywords your audience search for, in different countries over time.
Measure your performance against the competition. Take the right actions so your app appears on top.
By Developers, For Developers
Show prospects real, tangible evidence that your care won't stop at the water's edge.
Free your developers with a range of quick, simple integrations and tools. Develop apps faster with Kumulos.
More Transactions more often
Set-up an on-going customer care program for new apps or existing ones.