Full Stack Mobile App Development Platform
At Kumulos, we don't care.
We don't care whether you're building native apps on iOS and Android, or using your preferred hybrid platform, or a low-code / no-code platform, you can use Kumulos to help you deliver greater commercial success. We partner with a range of technology providers so you can have it your way.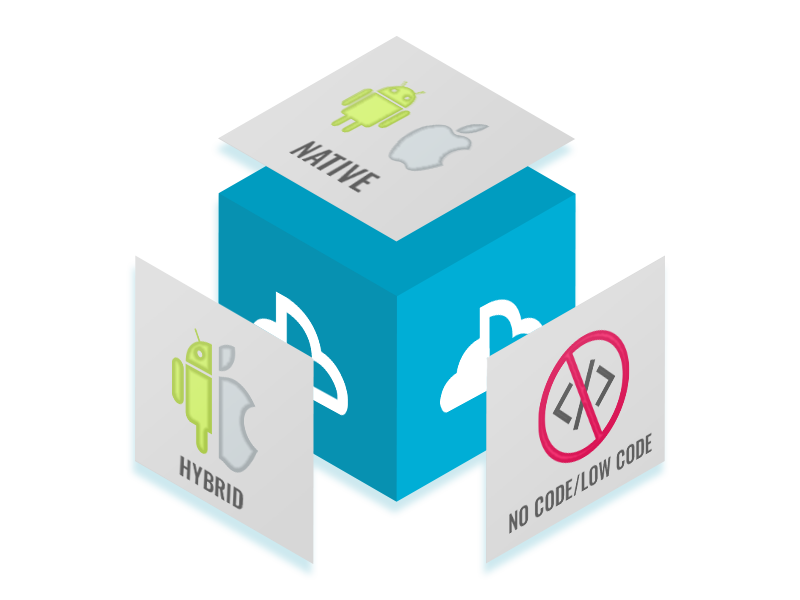 BUILD APPS USING NATIVE OR HYBRID PLATFORMS
Kumulos supports both native development and a range of Hybrid platforms with our wide range of SDK's. Integrate our single SDK into your Mobile App and initiate the services the app requires. It couldn't be simpler.  That's why thousands of mobile app developers across 7 Continents chose Kumulos as their technology of choice. What's more, to keep life easy,  if you develop apps in different platforms you can still manage all of these through the Kumulos management console.
BUILD APPS USING LOW-CODE / NO-CODE PLATFORMS
Kumulos partners with several low-code / no-code platforms so you can use the front end mobile app development platform that best suits your approach to mobile app development.
COMPLETE APP DEVELOPMENT
When it comes to deciding what's the best approach technology and tools you need to build your app, you can work with Kumulos and our technology partners to have the exact technology stack you need. Whether you build native apps, use Hybrid platforms or low-code/no-code platforms.
Kumulos takes care of the Serverside of the mobile app – effectively allowing you to have Serverless mobile app development environment. In addition to our mBaaS solution, we provide a broad range of services around Analytics & Reporting, Push Notifications & In-App messaging, App Store Optimization, Crash Management and API endpoint monitoring. We take care of all the serverside aspects of the app, so you can concentrate on creating amazing apps, in which ever way works best for you. Find out more by contacting us today!