Last year, we successfully released our new Deferred Deep Links feature. Adding to our Mobile Marketing Hub, Deferred Deep Linking enables app users to have a smooth experience when clicking on a promotional link or offer. When an app user clicks on the link, they are directed to the offer page within the app and for any users who do not have the app installed, they are redirected to the relevant store to download the app but will still be directed to the offer page once the app has installed. This offers a seamless experience for the customer and maximises sales conversion.
It's always great when your efforts are recognised and we're proud to say that Waracle awarded us the #1 spot, citing us as their top deferred deep links provider, ranking us above some big brand names in the industry.
What separated us from the crowd was not only our comprehensive Deferred Deep Links Platform but what else we can do – 
"Their Mobile Marketing Hub allows you to see all aspects of user engagement in one place, which is (in our opinion) much more appealing than working with several different companies for your app marketing. "
It's a proud moment to see one of the UK's top app agencies recognise your value! We are constantly innovating to bring new features to our platform, offering a 360° view of your mobile app marketing!
Kumulos Deferred Deep Links allow you to use one single link to attract both existing or new users and bring them to your app. They are perfect for any app to make use of external digital channels such as SMS, Email and Social Media and bring users exactly where you want on your app.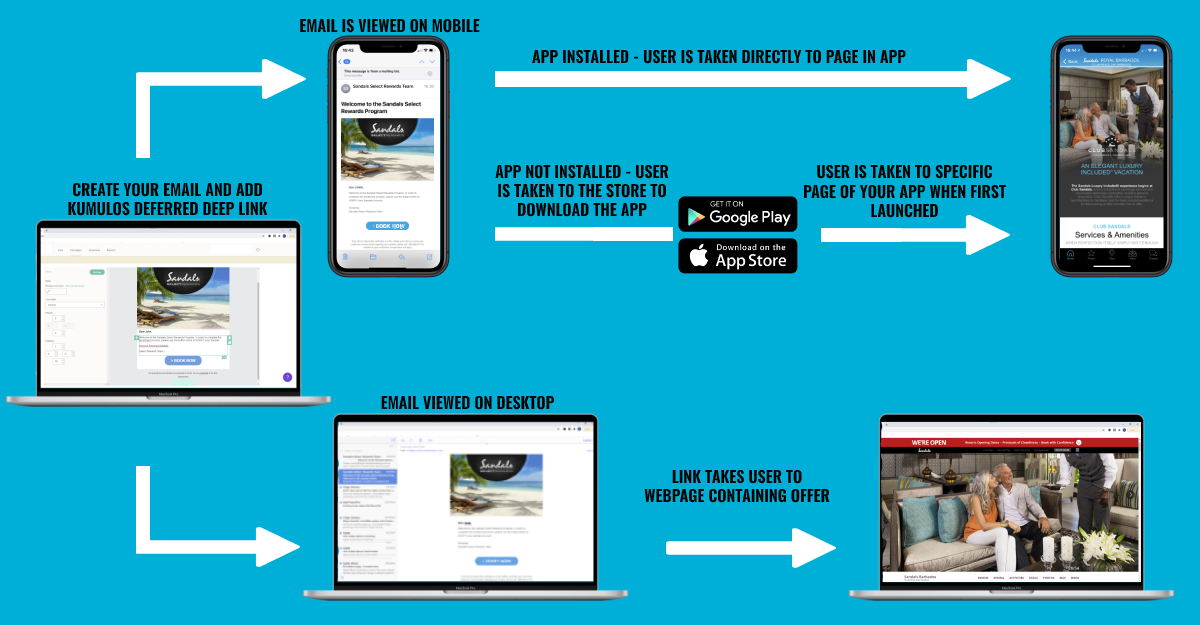 As Waracle stated at Kumulos we want to "cover all aspects of the mobile app customer journey, from acquisition, to engagement and retention." So while you may use Deferred Deep Links to acquire new users or re-engage your lapsed users. we also offer push notifications to continue to engage users after they have downloaded your app and create relationships through messages and experiences that help to retain users long-term.
We also offer tools such as Analytics (which we received an award for!) and Crash Reporting, to help you improve and keep all aspects of your app working smoothly.
We offer a free demo of our product if you want to see what makes us the best deferred deep links provider or any of the other features of the Kumulos platform.