One of the things our customers tell us they love about Kumulos, is how comprehensive our docs site is. However, here at Kumulos we are always looking for ways we can improve and deliver an even better service for our customers and so today we've launched our new and improved Kumulos docs site.
User Guide
First off, we've created a dedicated user guide aimed purely at mobile marketing teams who live in our console day-in, day-out giving them everything they need to plan, schedule and automate highly effective messaging campaigns.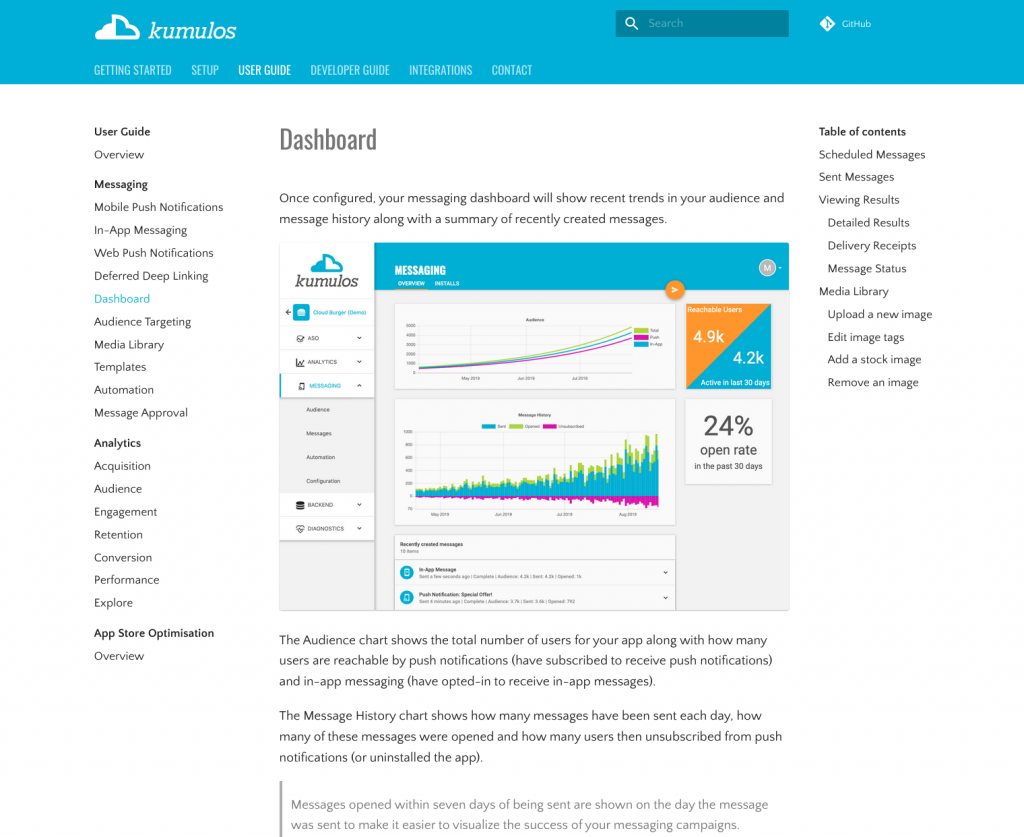 Developer Reference
Secondly, we've consolidated all of SDK Integration Guides and API Reference Guides into one section for developers who are integrating Kumulos into their mobile apps connecting Kumulos to their backend systems.
Improved Search
Finally, we've updated the search function on our new docs site so, whether you are a developer or a mobile marketing manager, you can quickly and easily find exactly what you are looking for.
Watch this space!
As said above, we are continually striving to make Kumulos even easier to use, so this is just one of a number of improvements we will be making to both the Kumulos docs site and to Kumulos itself so it will be even easier for you to use Kumulos to retain and engage your audience and drive real results from your website and mobile apps.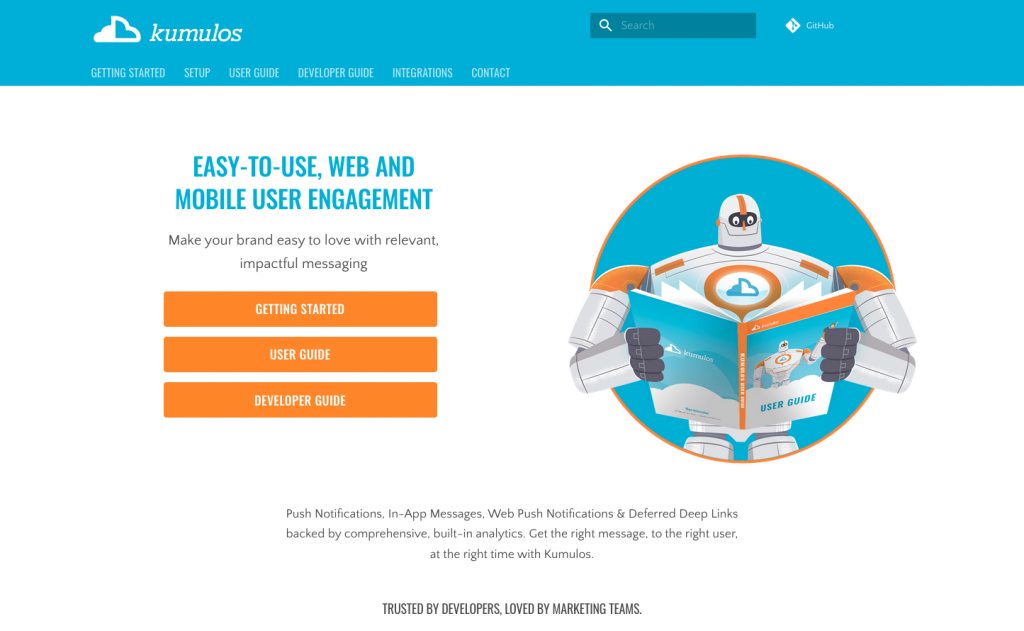 If you want to know what we're planning or have a suggestion for ways we can improve either Kumulos or the Kumulos docs site, we'd love to hear from you. Please get in touch.
Out with the old…
For posterity, our old Kumulos docs site was launched in March 2016 using the popular ReadTheDocs theme for mkdocs, which served us very well indeed for the past 5 years.
Our new Kumulos docs site uses the new material theme for mkdocs and we are very grateful to @squidfunk and the wider mkdocs team.