As mobile marketing teams settle in to the new remote- working landscape, the need for innovative marketing tools that enable seamless collaboration across countries and continents is becoming ever clearer.
For mobile marketing teams, the ability to pivot rapidly to meet the ongoing challenges of remote-working, while at the same time being able to successfully respond to a radically redefined mobile customer, has been challenging – but critical for future growth. 
Because whilst teams and budgets may have found themselves negatively impacted over the last 12 months, mobile app use skyrocketed a massive  25% YoY in Q3 2020  – and across multiple sectors:
2.3

billion

Hours in mobile shopping apps – in a single week

Time spent in finance apps surged by 45% 

Health and Fitness app downloads increased 30% 
Managing this new mobile landscape while at the same time shifting to managing remote teams has meant mobile marketers are experiencing both a lack of transparency across campaign activities, and a lack of consistency across channels, making it difficult to manage team activities and, by default, meaningfully optimize campaign impact.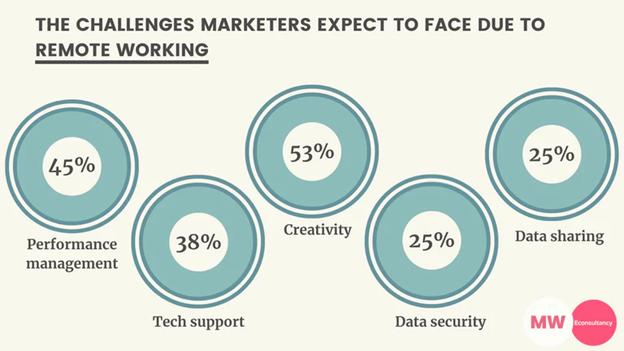 In response to these challenges, we've implemented new capabilities across the Kumulos platform – capabilities that allow teams to improve the efficacy of building and shipping campaigns, and at the same time do so efficiently, cost-effectively, and transparently. 
Bolstering security 
Security has always been important when it comes to accessing and managing customer data.  In 2021, with unprecedented increases in mobile use, mobile marketers now have access to an ever-more complex, wider pool of customer data than ever before. 
On the one hand, it's a marketer's dream. On the other, however, securing access to (sensitive?) data across large, distributed teams (that can quickly lose visibility of roles and permissions) can become problematic. So we've integrated the ability to enable two-factor authentication and set password policies in ways that align with the often very specific needs of their own organization. 
Streamlining consistency
And one of the quickest, most effective ways of streamlining processes across distributed teams is the ability to set up processes so that they're easier to understand and undertake – so when your team's working on multiple mobile marketing campaigns across multiple user groups, geographies, and timezones, the time-consuming, resource-intensive activities have already been taken care of.
We all know how important it is to reach the right customer at the right time with the right message; never so crucial than in the current marketing climate when one wrong move can undo years of hard graft. But how do you ensure consistent, on-brand, relevant messaging when your team is separated and working on multiple campaigns with different, often complex needs? With Push Notification Templates, of course!
Push notification templates make it super-easy to create and send pitch-perfect push campaigns that hit the right note every time, enabling marketing teams to easily replace any dynamic content with their own campaign-specific content – so, think titles, deep-link destinations, user attributes for personalization, and button titles, all helping streamline consistency across entire teams and freeing them up to focus on individual campaign goals.
Optimized Approval Process
With nine out of 10 marketers telling us that it's the delays in the approval process that are the top reason for their deadlines being missed, we know that there's a problem. 
Streamlining an often complex sign-off process across multiple campaigns is challenging – doubly so across a remote team where clarity and visibility around projects can often be missing. Over-running deadlines, even by a couple of hours, can soon become problematic, particularly when it becomes a habit.  
Building and integrating message approval workflows is our way of helping teams address these challenges, allowing teams to specify users that can draft push notifications and in-app messaging campaigns, alongside allocating permissions for specific users to approve them before shipping. 
Users can be assigned roles such as Content Editor, Approver – or both – with the ability to implement approval permissions such as target audience, message content, and delivery schedules. 
We've also built these new capabilities in such a way that team members don't miss a beat – once a message has been submitted for approval, an email alert will let the designated approver know that there's a message awaiting their approval. And the icing on the cake? You get a full audit trail of the workflow so you've got 360 visibility of who created, approved, and sent each message. 
Combined, these features will make it easier for large, distributed enterprise organizations to retain and engage their web and mobile audience in a secure, controlled, and highly effective way.
Conclusion
Being able to engage and retain the 2021 mobile customer means recognizing the importance of an efficient, effective web and mobile messaging strategy, while at the same time making it easy for large, distributed enterprise teams to collaborate seamlessly, and in a highly effective way. 
The mobile marketing strategies that drive healthy conversions are focused on producing optimized content and campaigns – those that deliver an exceptional customer experience and streamline effortless behind-the-scenes management. Kumulos clients are excited about the ways these new platform features stand to impact their app business by improving security, transparency, and consistency. If you'd like to join them, let's talk!